Exactech has recalled knee and ankle replacements recently. Trusting medical professionals should be an effortless, confident task, especially when you have an upcoming surgery. Nerves aren't completely off the table, but there should be no hesitation or worry for your future after the procedure.
It's a medical professional's job to ensure the procedure and equipment used are safe for the patient. For the company Exactech, they can't argue that this is how they've operated. Over the last few years, their ankle and knee replacements have been recalled due to some issues with the insert's packaging.
If you have recently had a knee or ankle replacement by Exactech, here's where you need to know about the recall and filing an Exactech recall lawsuit in Arkansas.
Why Are Exactech Knee and Ankle Replacements Being Recalled?
Exactech is a medical equipment company that produces surgical equipment for medical organizations. Recently, they have discovered that the insert used for knee or ankle replacements has issues with the packaging that warranted a recall.
The insert that has been used for these surgeries is made of polyethylene. The polyethylene insert was used to help patients walk easier and have relief from pain. An important part of these products is that they are not meant to be exposed to oxygen prematurely, or they will degrade.
Exactech's packaging of the polyethylene inserts was supposed to be air-tight. Unlike they thought, the packaging was not as concealed, and oxygen was getting to the products and causing them to diffuse. This premature exposal to air caused the inserts to degrade significantly in performance and cause patients to walk around with a product not performing how it should and also running the risk of needing more surgeries for corrections.
This recall and the early degrading of the polyethylene insert is causing the product to wear out quicker than it should, becoming an unproductive choice of surgery for patients. Not only is this a waste of the patient's money and time, but it is also providing the possibility for other health concerns to arise that could be avoided altogether.
Signs and Dangers of Failed Knee and Ankle Replacement
If you are a past patient of Exactech knee or ankle replacements, here are signs to watch for that can indicate you have a failed product:
Increasing pain at procedure sight
Swelling or stiffness of joints
Instability
There is danger that comes with walking around with a failed replacement. For starters, the company has warned patients that they may experience bone loss as a result of the failed insert. Patients may also be in jeopardy of other health concerns since this recall is classified as a Class II.
Class II recalls can cause "temporary or medically reversible adverse health consequences," meaning patients can expect to need to spend money on another surgery to correct this preventable circumstance.
If you start to notice any symptoms or if something starts to not feel right where your surgery was, you should consult with your doctor immediately.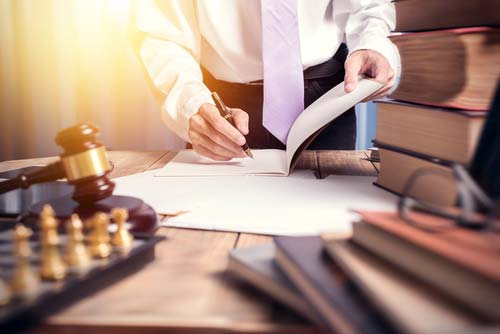 What Patients Should Do About the Exactech Recall
Patients who have had a replacement after 2004 with Exactech inserts have been informed of the recall and have been urged to see their doctors. Doctors and other medical professionals have been informed of the recall and are getting rid of the inserts they have.
As for patients who already have the inserts, they should consult with their doctors to be monitored closely for any signs of a failed replacement. Doctors have also been advised to keep a collection of patients they see that are having issues with these inserts.
Exactech recall patients can seek justice for the crime that was committed against their health by speaking to a lawyer and filing a lawsuit. The lawsuit can help patients pay for these surgeries and make up for the wrong the company committed. Filing a lawsuit can help recover damages and help pay for future medical procedures.
How to File Your Exactech Recall Lawsuit
Patients who have an Exactech recalled insert in their ankle or knee could be entitled to seek compensation from a lawsuit with the help of a mass tort lawyer in Arkansas.
Since this recall has affected thousands of people, the general lawsuit that you might be suggested to file is a mass tort. A mass tort lawsuit is what multiple plaintiffs file against one similar person.  It's easy to get confused and think mass torts are the same as class-action lawsuits, but they are actually different.
Mass tort lawsuits are similar to general injury lawsuits and each plaintiff is treated as an individual in the case. Class-action lawsuits have the plaintiffs grouped together instead of individualized and these cases are much larger than mass torts.
You will need to begin your Exactech recall lawsuit in Arkansas by finding a high-quality lawyer. Having the help of a mass tort lawyer will be very beneficial when you are going up against a powerful company such as Exactech.
Mass tort lawyers carry the same responsibility as other lawyers, meaning clients can rest in the fact that their attorney will be speaking on their behalf and collecting all necessary evidence to strengthen their case.
When and if your case makes it to trial, your attorney will be the individual speaking for you to the judge and jury.
In order to best determine how strong your case is and what your next steps should be, you should start searching for Exactech recall attorneys in your area.
Speak to an Arkansas Mass Tort Expert Today
No one should have to suffer from the negligence provided by trusted medical professionals, especially a medical equipment company. If you're a patient experiencing a recall from an Exactech ankle or knee replacement, seek justice by speaking to a mass tort expert at Keith Law Group.
Our attorneys will help you review your case to decide the best approach for your case after looking through all the medical records and information. You can start your case by calling our firm at (479) 326-7734 to schedule a free consultation.