Exactech has recalled 147,732 of their joint replacements due to a faulty polyethylene insert that causes early degradation and over 3 to 7 times the rate of failure for other knee replacement systems.
If you or someone in your family has had to undergo joint replacement surgery, all you want is the best possible outcome. While joint replacement technology has made great advancements over the last few decades, one of the major manufacturers and designers of joint replacement technology, Exactech has recalled several of their most celebrated joint replacement systems.
The Exactech recall was made after their products had been linked to serious health conditions and the failure of their replacements systems. If you or someone in your family has undergone a joint replacement surgery and received an Exactech Joint Replacement system, you may be entitled to compensation in an Exactech Recall Lawsuit.
Keith Law has extensive experience representing the rights of those who have suffered due to the faulty design and production of Exactech joint replacement systems. Patients with these faulty devices can suffer serious injury and damage and are entitled to fair compensation, but it will take a legal professional experienced in these claims to give you the best chance of success and full value of compensation.
The defective medical device lawyers from Keith Law are ready to provide you with a FREE consultation to examine the details of your case. We can tell you if your case is eligible for compensation and provide copious assistance and guidance on your quest for compensation.
What Is the Exactech Recall?
Exactech is a company founded by biomedical engineers and orthopedic surgeons that operates out of Gainesville, Florida. Exactech is dedicated to the design and manufacturing of a wide range of medical technologies, instruments, and joint replacement systems. Exactech's replacement systems for knees, shoulders, hips, and ankles are widely used internationally.
Between 2004 and 2022, Exactech produced thousands of joint replacement systems that were distributed far and wide. It was only after they had been installed in patients that the medical community was made aware of the dangers of these products.
It was discovered that a faulty packaging system was causing these devices to fail prematurely. A single packaging layer for the plastic implant was "out of specification" and could allow for oxygen to be transmitted to the device within. The oxygen allowed for the oxidation of the device causing it to begin deteriorating long before its time and causing rapid failure after implantation.
In addition to a laundry list of potential conditions that can arise from these faulty products, revision surgery is typically recommended. Exactech has already helped many patients with the immediate costs of such treatments, but it would be wise to discuss any help with a lawyer. If you are serious about obtaining your compensation, a legal professional can provide you with the best course of action to achieve your goals.
Which Exactech Medical Devices Have Been Recalled?
After they had been alerted to the risks involved with their implant systems, Exactech made a sweeping recall of several of their most important joint replacement systems. They expanded their recall to include all knees and ankle arthroplasty systems that had been contained inside the non-conforming packaging.
This was no small feat as thousands of these implants had been shipped and implanted between August 2021 and January 2022 alone. As mentioned, 147,732 inserts placed with non-conforming packaging had been implanted in the United States alone, since 2004.
In total, three generations of Exactech knee replacement systems sold in international markets had to be recalled due to their casing in non-conforming packaging. As of the time of writing, the original 1994 Optetrak Knee system has the highest revision rates.
The insert systems affected by the Exactech recall include:
Optetrak — Available since 1994
Optetrak Logic — Available since 2009
Truliant Tibial Inserts — Available since 2017
Vantage Total Ankle System — Available since 2016
Connexion GXL Acetabular Liner — Available since 2005
Why Were Exactech Devices Recalled?
Millions of patients around the globe enjoy the mobility that joint replacement technology can provide. But those implanted with Exactech Optetrak knee replacement systems and other joint replacement technology produced by this company have faced a wide range of unpleasant conditions. This unfortunate situation has led the U.S. Food and Drug Association to require a recall and issue warnings about this faulty product.
The Exactech Optetrak, Exactech Truliant, and Exactech Vantage joint replacement systems have caused extensive damage and injury, primarily tibial loosening and moderate to severe pain in their legs and joints. This complication often calls for revision surgery to properly correct the issue.
We have noted in our extensive experience in this matter that FDA's Adverse Event Reporting Database received over 1,000 reports of conditions in the knees that required revision surgery to discover the faulty implant and resolve the complications it had caused.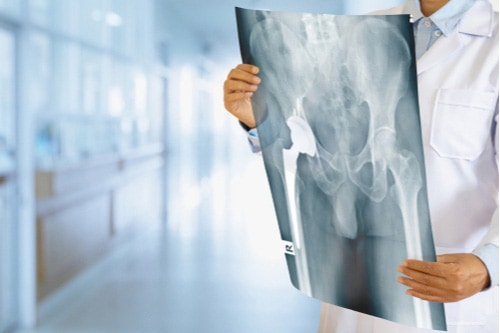 After they received numerous reports of tibial loosening and other knee complications, the FDA noticed that the tibial loosening was caused by an issue in the tibial tray, a component of the joint replacement implant found to be faulty. This can lead to inflammation and infection in the surrounding tissues and muscles. The FDA issued a warning to this effect.
In the case of the Exactech Optetrak device, many of the reports connected to the use of this device mention that a loose tibial tray was the cause for much of the discomfort and complications that arose. The patients with this device had to have revision surgery to have the device removed and the complications remedied. The FDA decided that the Optetrak component was faulty and prone to failure earlier than reasonable and issued a Class 2 device recall.
Exactech also created a line of ankle arthroplasty systems, the Vantage® Total Ankle system, which has also been recalled for similar reasons as their knee replacement systems. Issues caused by the premature degradation of polyethylene often require revision surgery to remedy.
If you or a family member has undergone an Optetrak joint replacement surgery in the last 20 years, the Exactech Recall may apply to you. Many people suffering from arthritis, mobility issues, or other health conditions have been implanted with Exactech devices. If any of the symptoms mentioned below have developed, you must contact a health care professional immediately.
You should also call a legal professional who can explain your situation and options from a legal perspective. If you are interested in exercising your right to compensation, call (479) 326-7734 and arrange a consultation at Keith Law.
What Are Some of the Complications From these Recalled Medical Devices?
Patients that have been fitted with these defective implants report a similar list of symptoms and complications. Any such conditions should be reported immediately to your health care provider:
Infection
Severe pain
Inflammation
Bone damage
Muscle damage
Disassociation of the insert
Tibial loosening
Knee replacement failure
Change in position of the components
Loss of / lack of bonding of the knee implant to the bone
Patello-Femoral Tracking-Lateral Release
Increased risk of polyethylene (plastic) wear;
Potential development of osteolysis (bone loss)
The need for revision surgery
Many patients have sought alternative means of addressing their conditions, including pain medications and therapy. Unfortunately, due to the faulty nature of the implant, revision surgery is often the only solution.
What Should Patients With Recalled Exactech Systems Do?
Exactech has issued a bulletin to all medical professionals that recalled joint replacement systems should no longer be used for patients. All existing inventory has been collected and accounted for and returned to the company. Medical professionals have also been advised to observe the conditions of patients who already have these joint replacements systems and be prepared to administer help should any signs of implant failure arise.
Some of the potential signs that your Exactech joint replacement system has failed or is on the way to complete failure include:
Mild to severe pain in the joint
Inability to place weight on joint
Grinding noise or sensation in joint, inflammation, or swelling,
Instability in the knee or ankle.
Once any of these symptoms have been positively connected to the failed device, x-rays will be ordered to determine the conditions of the implanted Exactech device.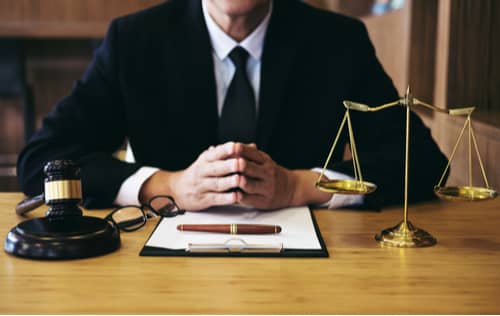 To be eligible for compensation from an Exactech Recall claim it will be essential to prove that the device in question is a recalled Exactech product that is causing the issue. At this point, it would be a good idea to have the advice and guidance of a legal representative familiar with the complexities of medical device recall cases.
Your lawyer will need some important information to begin filing their case, including:
Date of joint replacement surgery
Name of the surgeon who performed replacement surgery
Serial number of the implant
You may or may not have this information in your medical documents. If you can contact the surgeon who handled the procedure, they will have the information you need on file. Orthopedic surgeons are provided with extensive information on these devices and the patients who have them.
On the other hand, the circumstances of your condition may require that you focus your time and effort on recovery and managing your symptoms. In which case, our qualified medical device lawyers from Keith Law can handle the particular of collecting information and filing your claim.
The next step will be determined by the details of the situation. The big question will be to undergo surgery to have the device removed, or leave it be and see what happens. As a rule of thumb, preemptive removal of a potentially faulty device is a very bad idea. Your medical case will be managed by your health provider as pain, mobility, and other symptoms and conditions are closely monitored.
Can I File an Exactech Knee Replacement Lawsuit?
If you or someone in your family has received an Exactech recalled implant and subsequently suffered pain, swelling, discomfort, or any of the other conditions or symptoms mentioned in this article, you may be entitled to compensation for the pain, suffering, and injury you have suffered.
Because Exactech has recalled the implants they will not likely challenge the claim on liability issues. The most likely outcome is that they seek to negotiate fair compensation for your pain and suffering and the case will never reach the courts. Nevertheless, at Keith Law, we always prepare our cases as if they will see the court floor.
How Much Are Exactech Recall Lawsuit Settlements?
The amount of compensation that you can expect from an Exactech settlement will be proportionate to the pain, suffering, and damages sustained. Those that have suffered severe pain and had to undergo revision surgery and the installation of a second implant can expect considerable compensation. But even those who have suffered pain and had their professional life impacted by the discomforts associated with the device are entitled to compensation.
The precise amount of compensation will be determined by each case individually. The various factors that determine the amount of compensation will be examined by experts and financial figures assigned to each one. Some of the factors that will be examined include pain, suffering, the extent of injury, treatments, medical expenses for treating and relieving the pain, and lost wages during recovery.
Keith Law Helping Clients With Exactech Recall Lawsuits
More than 147,000 of these defective implants have been implanted in the United States since 2004, which means a good portion of patients with joint replacement implants are affected.
The qualified defective medical device lawyers from Keith Law are reaching out to anyone facing pain, suffering, mobility issues, and any other complications connected to the use of recalled Exactech joint replacement systems. We cordially invite you to seek our reputable services in obtaining full compensation for the complications these devices have caused.
The qualified team of drug and medical device lawyers at Keith Law has already recovered $20 million in similar cases and are eager to help you receive your rightful compensation. Call (479) 326-7734 and arrange for a FREE consultation with our legal representatives. We will look over the details of your case and provide you with the most advantageous plant to move forward.