In the United States alone, there are approximately seven million people with hip replacements. As people grow age, their hip damage may become worn or damaged. While artificial joints make it possible to replace a damaged joint, hip replacements aren't always successful.
There are always risks associated with major surgery, but in many cases, patients suffer because the replacement joint used in their surgery is defective. Defective joints can cause pain, discomfort, and numerous health issues.
If you've experienced a complication as a result of a hip replacement and are considering an Arkansas hip replacement lawsuit, call Keith Law at (479) 326-7734. Our team of nationally recognized personal injury attorneys has won large settlements for many of our clients.
Hip Replacement Injuries
Joint pain can be incredibly debilitating. Hip replacements are designed to relieve pain, increase mobility, and improve a patient's quality of life. Unfortunately, some artificial joints are defective. When these joints are implanted in a patient's body, it can lead to complications, such as:
Blood poisoning
Implant failure
Pain or sensitivity
Infections
Recalls
Many hip and knee replacement manufacturers have shown negligence. If a manufacturer discovers that a product is defective, they have a legal obligation to make that information public. If you have suffered because of a defective hip replacement, you are entitled to compensation. Our team at Keith Law is experienced in handling defective medical device claims.
Hip Replacement Recalls
Between the years of 2002 and 2013, six major manufacturers of hip implants issued recalls of their products, with 578 recalls in total. Smith & Nephew, Biomet, DePuy, Stryker, Zimmer, and Wright all recalled faulty products. Unfortunately, there are tens of thousands of patients that received defective implants before they were recalled.
The Exactech Connexion GXL Hip Liners have also been recalled.
Hip implants have been recalled for numerous reasons, including:
Missing components
Product defects
Design flaws
Instruction issues
Frequent implant failure
In many cases, manufacturers were aware of these issues before the product was recalled. In these situations, the manufacturer is legally liable for any complications caused by the device. Patients that need to remove a hip implant because of a recall may also be entitled to compensation.
When companies recall products, they frequently provide some compensation to patients impacted by the recall. It's important to note that if you participate in a company recall, you may not be eligible to make further legal claims against the company. If your hip implant has been recalled, contact a hip replacement attorney at Keith Law to ensure you receive the damages you are owed.
Are There Any Ongoing Hip Replacement Lawsuits?
As of July 2019, there are over 14,000 hip replacement cases that are currently pending. Recently, some cases, such as cases involving the R3 and BHR hip devices from Smith & Nephew and the LFIT V40 from Stryker. Many other cases are currently being evaluated by law firms.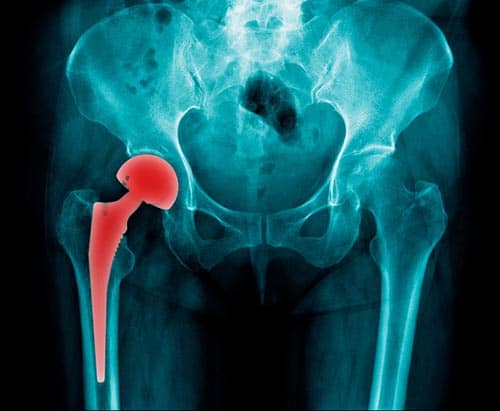 Over the years, over $7 billion has been paid in verdicts and settlements involving hip implants. Although the FDA tightened the approval process for metal-on-metal hips in 2016, many devices still have a high failure rate or frequent reports of complications. While many manufacturers have chosen to settle claims, other cases have gone to trial.
When you work with the attorneys at Keith Law, we'll work to settle your claim out of court. If the manufacturer does not offer a suitable settlement, we will represent you when your case goes to trial. Many hip lawsuits have resulted in large jury verdicts. We'll fight to win a substantial settlement for you.
How Long Do I Have To File a Hip Replacement Lawsuit in Arkansas?
According to Arkansas code 16-116-203, claims involving a faulty product have a statute of limitations of three years. With that said, you may have less time to file your Arkansas hip replacement lawsuit. Claims involving medical devices fall under the Arkansas Medical Malpractice Act, which means your claim may need to be filed within two years.
When does the clock start running on your claim? Arkansas uses something called the discovery rule. Time starts running out once you've become aware of the issue with your hip device. Because the precise date of this can be difficult to prove, companies may try to dismiss your claim based on the statute of limitations.
If you've had an issue with your hip replacement, or if your device has been recalled, you should contact an experienced Arkansas attorney as soon as possible. If you contact a lawyer early on, you'll be able to file your claim before the statute of limitations runs out. Your attorney can help to establish the date of discovery so that your claim is not thrown out.
How Can an Attorney Help My Hip Replacement Claim?
If you've suffered because of a faulty hip replacement, you deserve to be reimbursed for your damages. Your lawsuit can help you to cover your medical expenses, lost wages, and can compensate you for pain and suffering. However, filing a lawsuit can be complex, especially if you're recovering from complications caused by your hip implant.
When you entrust your case to an attorney, you'll be able to focus on your recovery. Your lawyer will gather medical records, organize legal papers, and file documents on your behalf. An attorney can also enlist expert witnesses to build the strongest possible case for you.
The companies that produce hip implants have strong legal resources at their disposal, which is why you'll want your own legal support. Working with an experienced hip replacement attorney at Keith Law can increase your chances of receiving the payout that you're entitled to.
File Your Hip Replacement Lawsuit With Keith Law Group
If you or a loved one has suffered because of complications caused by a hip implant, an Arkansas hip replacement lawsuit may be your best course of action. Your compensation could include reimbursement for medical expenses, cash awards, and compensation for lost wages and future hip replacement procedures.
The team at Keith Law is highly experienced and will fight to make sure you're fairly compensated for your pain and suffering. We'll work with you throughout this process and provide you with guidance and support. Reach out to us at (479) 326-7734 so that we can get to work for you.