Lots of people suffer side effects and die every year from defective medical devices. Most people trust FDA-approved medical devices. However, people are now losing confidence in the FDA's seal of approval. Even with the rise in technological advancements, the rate of defective medical devices is still on the rise. The FDA has been on the receiving end since analysts argue that it doesn't take time to properly test medical products. They rush to approve the devices.
You shouldn't delay getting justice. Keith Law has competent personal injury lawyers who can help you with an Arkansas defective medical device lawsuit. Contact us today to find out more about the legal options you have.
Defective Medical Device Injury and Fatality Statistics In The US
The mandate of the U.S. Food and Administration is to guarantee the safety of Americans from any health hazards that defective medical devices pose. Regardless of the efforts made, the FDA has not been successful in completely keeping defective medical devices out of the US market.
The medical device industry has also been in a rush to make huge profits. This has led to the emergence of potentially dangerous medical devices. Production of medical devices has spiked over the last decade. This leaves the unsuspecting public at the mercy of these defective devices.
Yearly, the FDA receives thousands of reports regarding medical device-related deaths, injuries, and malfunctions. The FDA received over 5.4 million reports of problems, failures, or complications related to medical devices from 2008 to 2017. The International Consortium of Investigative Journalists reported in 2018 that after reviewing those reports, they unearthed over 83,000 medical device-related deaths.
Over 1.7 million injuries were reported from 2008 to 2017. They were caused by all types of medical devices. Nearly 25% of these injuries were faulted on only 6 types of devices. According to the FDA, hip replacements and insulin pumps account for most of these injuries.
In 2019, an investigative report aired by Kaiser Health News revealed that over 1.1 million incidents were reported by medical device companies through a hidden database. This database is not accessible by the public or physicians. The companies have been filing these reports since 2016.
Who Can Be Held Liable For A Defective Medical Product?
Various parties could be held liable for injuries sustained by a defective medical product victim in Arkansas. Determining liability depends on the causes that led to the product becoming harmful or dangerous to its users. Keith Law can help you determine which party is liable for your defective medical product claim.
Design Defects
You can get injured by the defective design of a medical device. Keith Law will help you prove design defects caused the device to be unreasonably risky to use. Such a product is typically produced properly. Nonetheless, its unreasonable designs make it likely to cause harm.
Sometimes, defective medical devices may have been used by the public for a long time. Breakdowns and mishandlings eventually lead to injuries. The victim may argue that the manufacturer deliberately concealed the defect. This is negligence by the manufacturer. The manufacturer may also delay pulling the defective medical products off shelves.
Usually, the liability for a defective medical product falls on the company that designed the product. This includes the product manufacturer and consultants who had a hand in the product's design.
Manufacturer Defects
These defects occur during the manufacturing stage. Improper manufacturing processes cause defects. Errors of omission result in shoddily manufactured devices. These errors may also occur in the hospital or during shipping.
The liability of a defective medical product falls on the product manufacturer if the defects occur between the factory and the place you received the product. Members of the distribution chain, including manufacturers, wholesalers, and retailers, can be held liable for defective medical products. Quality control engineers responsible for overseeing manufacturing processes may also be held liable. Liability is slapped on every party that reaped returns from selling defective medical devices in Arkansas.
Failure To Warn Of Possible Dangers
It is the responsibility of manufacturers to warn users about the possible dangers of medical devices. The manufacturer should inform patients about any non-obvious and foreseeable dangers that may occur when using medical devices. Still, it is the manufacturer's responsibility to educate patients on the appropriate use of the medical device. Insufficient information regarding the device's use leaves manufacturers liable.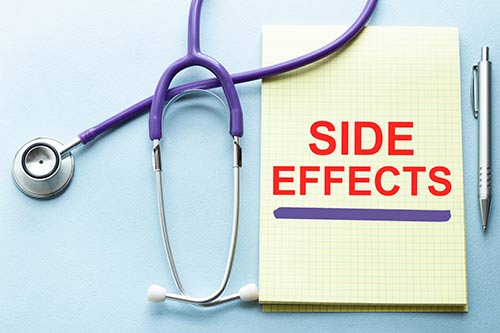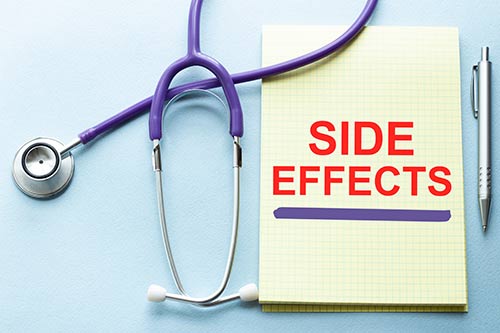 Wrong marketing information about a medical device is inappropriate. Manufacturers, sales representatives, hospitals, and doctors who provide incorrect information about medical products can be held liable in case of injuries.
Defective Medical Product Claims We Handle
It is the right of victims to seek compensation for harm caused by a defective medical product. An injury lawsuit is a legal option if you have suffered injury from a surgically-implanted medical device. Keith Law handles various defective device claims in Arkansas. They include:
Hernia Mesh
Keith Law can help you secure compensation if you have experienced pain and discomfort brought about by hernia mesh complications. Mesh implants are used in the treatment of prolapse and hernia. There are widespread reports of patients experiencing health complications like bleeding, walking difficulties, and overwhelming pain after mesh surgery.
Many people claim they were misinformed about the possible complications of hernia mesh implants. Still, some surgeons never discuss less intrusive options with their patients. They needlessly opt for hernia mesh. At Keith Law, we can help provide the best legal advice on how to make a hernia mesh claim.
Bladder Sling
Keith Law reviews defective bladder sling claims in Arkansas on behalf of women who have suffered bladder sling complications. You deserve bladder sling compensation if you have suffered complications from a bladder sling implant. These complications can be averted if adequate warnings are provided by manufacturers.
Transvaginal support systems have been linked to various severe internal injuries in women. We may help you secure financial compensation if you experience severe complications such as erosion of the mesh, infection, severe pain, bladder perforation, nerve trauma, and bleeding. Our lawyers will investigate potential claims for any bladder sling complications.
3M Plugs
3M earplugs were deliberately made with a design defect for years. The company decided not to disclose this information to the public. As a result, many combat veterans sustained injuries and permanent hearing loss. The "Dual-Ended Combat Arms" earplugs caused side effects including tinnitus, auditory processing disorder, pain, and suffering.
3M earplugs have a design defect that exposes soldiers to high noise decibels. These noise levels were unsafe. The soldiers were unaware of this. The stems of the 3M plugs did not fit in the ears properly. They were too short. This led to the exposure of soldiers to high noise levels.
You could be entitled to compensation if you suffered any injuries. Keith Law's attorneys are willing and competent to handle your defective medical product claim. If you are unsure about the earplugs you used during your deployment, worry not. We can help you.
Hip Implants
It is estimated that around 1 million hip and knee surgeries happen in the U.S. yearly. Better quality of life and mobility are some of the perks of these surgeries. Regrettably, there has been a rising concern about defective hip implants over the past few years.
Defective hip implants have become the subject of many lawsuits. Many hip-implant recalls come from causes such as missing components, design flaws, migration issues, and misleading instructions. According to the FDA, signs of defective hip products include bone fractures, severe pain, organ damage, joint infection, cognitive issues, bone loss, hip dislocation, and visual and hearing impairment.
Exactech Joint Replacements
Between 2004 and 2022, Exactech produced thousands of joint replacement systems that were distributed far and wide. It was only after they had been installed in patients that the medical community was made aware of the dangers of these products.
Exactech made a sweeping recall of several of their most important joint replacement systems. They expanded their recall to include all knees and ankle arthroplasty systems that had been contained inside the non-conforming packaging.
The insert systems affected by the Exactech recall include:
Optetrak — Available since 1994
Optetrak Logic — Available since 2009
Truliant Tibial Inserts — Available since 2017
Vantage Total Ankle System — Available since 2016
Connexion GXL Acetabular Liner — Available since 2005
What Should You Do If You Have An Injury From A Medical Device?
Patients understand the risks associated with certain medical devices such as hip implants, pacemakers, hernia mesh, and bladder slings. Patients trust the FDA to grant approvals for products that are safe for use. They rely on the FDA to ensure the benefits outweigh the known risks.
No patient in Arkansas should be uninformed or misinformed about the hazards and dangers of a medical device. Regrettably, many medical devices harm patients because of manufacturer defects, design defects, and errors of omission. Here's what you should do in the event you suffer from an injury from a medical device:
Check For A Product Recall
Find out whether the medical device you are using has been recalled by the FDA. Every year, thousands of reports are submitted to the FDA regarding side effects and injuries linked to defective medical devices. It is important to find out whether your medical product has been recalled if you experience adverse side effects. All recalled medical devices are usually posted on the FDA's website. Consult your Arkansas lawyer, doctor, and insurer as soon as you discover your medical device has been recalled.
Visit Your Doctor
You should visit your doctor as soon as a medical device recall occurs. Your doctor can review your options to provide you with better alternatives. You may have to undergo additional surgery for device replacement.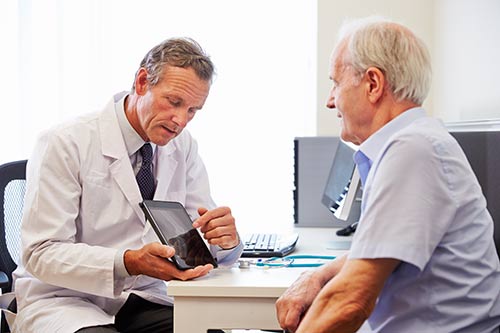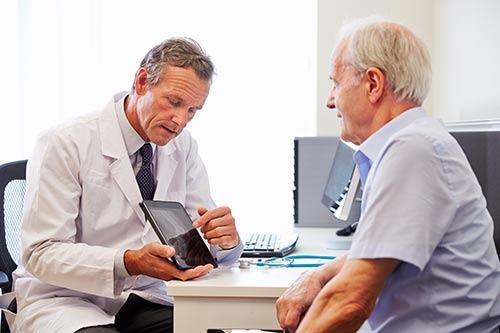 File A Report With the FDA
The FDA can identify unknown risks of approved medical devices through voluntary reporting. You should report any side effects like skin rashes to more severe complications like bleeding to the FDA. Product defects and misinformation can also be reported. You should also submit any experience with product use and if you experience any therapeutic failures.
Contact A Lawyer
Our team of experienced lawyers at Keith Law is ready to help you with your defective medical device case. You require the help of qualified Arkansas attorneys who specialize in product liability to help you or your loved one with a defective product case. Do not delay filing your case. Talk to one of our representatives today.
How Long Do I Have To File A Claim For A Medical Device Injury In Arkansas?
You have 2 years since you became aware of your injuries, or since you were injured, to file a case under the Arkansas statute of limitations. You should contact your Arkansas attorney as soon as you find out about your defective medical device. This ensures the statute of limitations doesn't expire.
Don't delay reaching out to us to file your Arkansas defective medical product claim. Remember, filing a claim involves paperwork and strict deadlines.
How Can A Lawyer Help My Defective Medical Device Claim?
Case Preparation
Our attorneys will evaluate your case once you reach out to us. We will go through all the legal options available. Keith Law's attorneys will gather all relevant evidence for your case. This helps to build a strong case against the defendant.
Settlement Negotiation
Negotiation is a skill. You need the help of experienced and skilled lawyers to handle your settlement negotiations. We know how to deal with defective medical device claims. We will negotiate the best compensation on your behalf. Let us fight to win the rightful compensation for you.
Trial Preparation and Representation
Attorneys and the at-fault party's legal team may not amicably settle negotiations out of court. During such times, you need a competent lawyer for trial preparation and representation. Keith Law will ensure you get the best legal representation to win your court case.
Our team of lawyers will gather evidence for presentation during court. We will ensure we sway the judge and jury our way through using strong legal arguments. Through evidence gathering and analysis, we will prove that you suffered injuries from a defective medical device. Still, our prepared team will challenge the evidence presented by the defendant's lawyers.
Contact Keith Law To Start Your Arkansas Defective Medical Device Lawsuit
You need competent and professional attorneys to handle your Arkansas defective medical device lawsuit. Keith Law will provide you with legal counsel fit for your case. We will talk with you about all the available legal options. Still, remember to check if your product has been recalled. If so, visit your doctor for professional views regarding the best way forward.
Keith Law believes that at-fault parties need to be held accountable. If you or your loved one has suffered because of a defective medical device, contact us today at (479) 326-7734. We are confident in our ability to represent your interests. We will not rest until justice is served. Call us today!