In the aftermath of an accident that results in personal injury, it is not uncommon for the victim and their family to feel desperate and distraught. If you find yourself in a situation like this, it is important to remain cool and act in your best interests.
Neither time nor circumstances are on your side when bringing the at-fault party to terms with the damage they have caused. For this reason, it is highly recommended that you call in the services of a Rogers personal injury lawyer to aid you in protecting your rights and finding the compensation you need.
Call [PHONE] to arrange a meeting with an experienced personal injury lawyer in Rogers, AK. The personal injury lawyers at Keith Law Group have the experience and skill to ensure a positive outcome to your case. Here is what you should know about how our Rogers injury firm can help your claim:
How Is Fault Determined After An Injury In Arkansas?
Arkansas applies the law of "modified comparative fault" to deciding where liability lies in a personal injury case. For this reason, the opposition may argue that the victim was also at fault and this can reduce the compensation they are obliged to pay. Here is how it works.
If the damages after the accident amount to $10,000 in an accident where the victim was also 30% to blame. This will mean that the liable party will have to pay 70% of the damages or $7,000. The amount of fault in the accident is what determines the percentage of compensation due. This works in your favor as long as you are less than 50% liable for the accident.
How Much Will it Cost to Hire a Personal Injury Lawyer?
At Keith Law, we fully understand that the aftermath of an accident can be a time of stress and financial strain. Trying to take on the costs of high-caliber legal defense is the last thing on anyone's mind. For this reason, we charge our clients on a contingency fee basis.
This means that you will receive no bills for our initial consultation, expert legal advice, case preparation, or representation in the court. As a matter of fact, unless we win you the case and get you the compensation you deserve to cover your damages you will not be charged anything at all.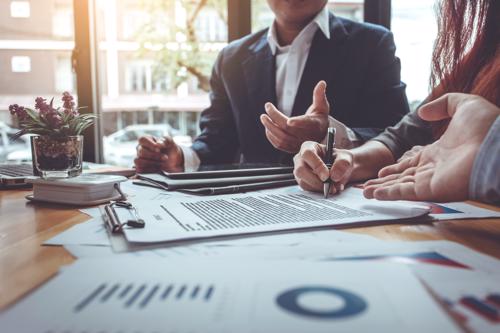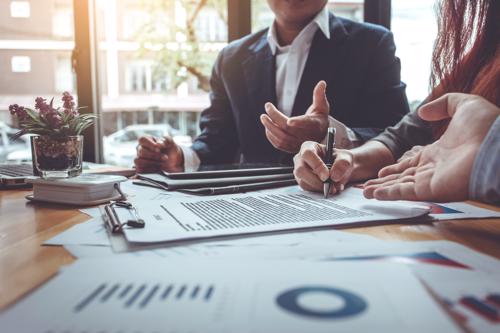 After the case is won, we will take a modest percentage of the winnings as the fee for our dedicated services and expert attention.
Why Do I Need A Lawyer For An Injury Claim?
With over [xxx] years providing expert personal injury representation in Rogers, Arkansas, we have built up a truly vast network of resources. Our clients have the advantage of specialists with skills and experience in personal injury.
Here are some of the advantages of working with the personal injury lawyers at Keith Law:
Collect Evidence
An extensive network of experts that can be called in to lend their weight to the case, check all the facts, and even visit or recreate the scene of the accident. To take pictures and interview witnesses.
Calculate Damages
Carefully review medical records and build a case that fully considers the full assessment of your injuries. It is our intention to fully understand the nature of your injuries so we can provide for you the full compensation you deserve.
Properly File The Claim
Apply our legal intellect and experience to expedite the legal process filing all documents and keeping deadlines and schedules.
Negotiate With Insurers
Handle the negotiations with the clever insurance adjusters. These professionals make their profits by looking for every way to deny or minimize their payments. We will make sure you are given the full measure of your damages in compensation.
Prove Liability
Properly identify all the guilty parties involved in an accident and include them in the claim.
Professional Communication
Keep you fully informed of the progress of your case and make sure you direct all the steps of the process and are in agreement with the direction.
Legal Representation
Respect you and see to it that the courts, the at-fault parties, their insurance providers and the legal system respect your rights. We hope you will allow us the opportunity to champion your cause in the courts.
What Type of Damages Can I Recover From An Injury Claim?
There are two types of damages available for personal injury cases in Rogers, Arkansas. These are Compensatory and Punitive.
Compensatory Damages
These damages are here to "make the victim whole" or restore them to their life as it was before the accident. These can be divided into two more categories:
Economic
Medical Bills – these damages cover treatments, therapies, and medication to address the physical damages of an accident.
Property Damages – if there were damages to your property, like your truck or motorcycle, these can be covered as well.
Loss of Income – in the wake of an accident, you may not be able to return to work full tilt and can suffer financial loss. If the injuries are very serious, you may not be able to return to your former "profitability".
Non-Economic
Noneconomic damages can cover:
Pain and Suffering – Damages for the physical pain and discomfort caused in the accident.
Mental Anguish – injuries can cause psychological and emotional distress that can be covered in mental anguish damages.
Loss of Enjoyment – Certain injuries can prevent you from engaging in activities that you once enjoyed. This will certainly impact the quality of your life.
Loss of Companionship – you may also be compensated for the loss of a companion.
Punitive Damages
These are applied for the purpose of punishing the at-fault party for actions that aggravate the harm they have caused. For example, if the individual was throwing rocks onto a highway below, their actions show complete disregard for the lives of motorists below and will most likely incur punitive damages.
How Long Do I Have to File an Injury Claim in Arkansas?
There are several reasons to act fast when you are pursuing a personal injury claim. For one, the state of Arkansas has a deadline for making a personal injury claim.
Better known as the Statute of Limitations, this is a time limit that personal injury victims have to file a lawsuit after the accident. Once the time limit has passed the injury victims will no longer be able to pursue a lawsuit.
Personal injury – three years from the date of the injury
Product liability – three years from the date of the injury
Medical malpractice – two years from the date of injury
Types of Injury Claims Keith Law Handles
Our attorneys handle all types of injury claims, including:
Premises liability
When property owners allow others on their property it should be safe enough to prevent injury, or they should warn their visitors of the hazards and do all they can to keep them away. Most premises liability cases we handle are due to pure negligence.
Dog bites
Rogers, Arkansas has a strict leash law, but there are no state-wide dog bite statutes. Most dog bite cases are based on a history of aggression on the part of the dog or the knowledge of the potential danger of a dog bite on the part of the owner.
Slip and fall
Slip and fall accidents can happen anywhere, stores, shopping malls, supermarkets, office buildings, and more. These are often caused by broken staircases, loose carpets, wet floors, ripped carpets, and uneven flooring. It is essential that management keeps in line with strict safety standards so they can prevent these problems in the future.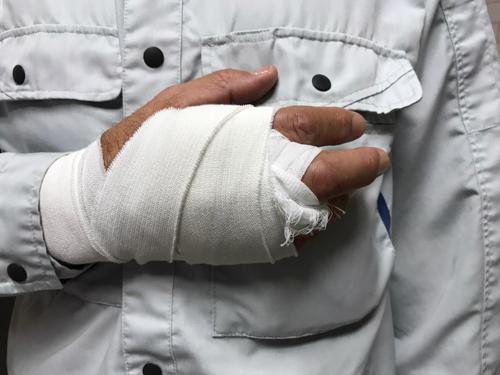 Construction accidents
The construction site can be an especially dangerous place. But, the risks of serious injury are much higher when the foreman doesn't keep up with safety standards and procedures. Some of the most common causes of construction place accidents are poorly maintained equipment and lack of proper training. These cases are always complex and require the experience of a construction accident lawyer.
Nursing Home abuse
Residents of nursing homes can be at risk for maltreatment and neglect. Our nursing home abuse lawyers provide aggressive advocacy for those who have been injured because of the negligence of staff and the damages they cause to those too defenseless to do anything about it.
Bicycle accidents
After a cyclist has been impacted by a driver who was not keeping with their duty to public safety, they should get all the help they need to face the medical bills, financial loss, and injuries resulting from the incident. As experienced bicycle accident lawyers, we will make sure your rights to bike where you choose are respected.
Brain injuries
Traumatic brain injuries can be especially serious and your lawsuit may be worth over $100,000 if your treatment was extensive. If your injuries also included permanent brain damage the value could reach higher than $500,000.
Contact A Rogers Personal Injury Lawyer to Schedule a Free Consultation
After your life has been impacted by a personal injury it is only natural to feel scared and uncertain about what will happen next. Taking the time to slow down and consider how you will best recover and restore your life should be your primary concern at this time. For this reason, you need the services of an experienced personal injury attorney in Rogers, AR, to handle the legal implications and fight for your rights to compensation.
The Personal Injury Lawyers at Keith Law, have skills, determination, and extensive resources to throw behind your case and push it through to a favorable ruling. We don't want you to be concerned with financial hassle during this time so we will throw all our resources behind your case at great personal risks. But, if we win the case, we will all share in the rewards. Call Keith Law Group at [xxx-xxx-xxxx] today to schedule your free consultation.