If you or a loved one have been diagnosed with cancer or any other severe illness as a result of using Johnson & Johnson talcum baby powder, you may be entitled to compensation. Keith Law Group can build a strong case that will ensure you get the justice you deserve. Our firm is experienced in handling personal injury claims and class action suits.
You may be wondering, how will filing an Arkansas talcum powder lawsuit help you? Well, you can benefit from getting:
Proper compensation for physical and emotional pain and suffering.
Compensation for medical bills incurred.
Compensation for lost income.
Justice and peace of mind.
So, if you or a loved one have been diagnosed with cancer and suspect that talcum powder might have caused it, please call us at (479) 326-7734 for a FREE consultation.
Talcum Powder Side Effects
For many years, Johnson & Johnson marketed a wide range of talcum powder products like Shower to Shower Body Powder, Baby Powder, and other body hygiene products as safe for use. As a result, many women used these products not only to take care of their personal hygiene but to take care of their babies as well. However, what they did not know is that the talcum powder products from Johnson & Johnson had been found to cause numerous types of cancers such as:
Ovarian cancer
Mesothelioma
Fallopian tube cancer
Endometrial ovarian cancer
Mucinous tumor
Serous tumor
Some of these adverse side effects were discovered way back in the early '60s but the company chose to keep quiet and keep this information secret. Now, the truth is out and everyone knows. Thousands of victims have come out to file lawsuits against the company for the personal injury it caused them. Cancers and tumors are just some of the many adverse side effects caused by talcum powder.
Talcum Powder Lawsuit Settlements
Johnson & Johnson talcum powder lawsuits began in 2013 when a jury ruled that the company did not adequately disclose to consumers the adverse side effects of using its products. The plaintiff in the case claimed that she developed ovarian cancer as a result of using talcum powder products by Johnson & Johnson for almost 30 years. The jury established that the company had for many years known about the adverse side effects of its products but failed to do anything about it.
In 2016, another jury found the company liable for injuries that resulted from a plaintiff using the company's feminine hygiene products for more than 35 years. The plaintiff died before the trial started, but the jury subsequently awarded her family $82 million in compensation and punitive damages. Johnson & Johnson was also found guilty of fraud, conspiracy, and negligence.
In the same year, two other plaintiffs, one in California and another in Missouri, were awarded $70 million and $55 million in damages respectively. Over the years, more victims have come out to file individual and consolidated lawsuits against the company.
Johnson & Johnson Talcum Powder Recalls
Recalls occur when regulatory bodies like the Food and Drug Administration find toxic or harmful substances in consumer products. The most famous Johnson & Johnson talcum powder recall took place on October 18, 2019. The recall affected Johnson's Baby Powder, Lot Number #22318RB. This particular lot contained as many as 33,000 bottles of baby powder that had already been dispatched into the market. The company described the recall as 'voluntary' but the FDA went ahead to carry out tests on the products in question and they found asbestos (a known carcinogen) in bottles of Johnson & Johnson Baby Powder. Remember, this is not too long ago.
Who Can File a Talcum Powder Lawsuit?
The requirements for individuals who want to file a Talcum Powder Lawsuit are:
Must have used Johnson & Johnson talcum powder products such as Shower to Shower, or Baby Powder for an extended period.
Must prove that you have used the company's products for more than 4 years.
Must also prove that they have been diagnosed with either ovarian cancer, mesothelioma, fallopian tube cancer, endometrial ovarian cancer, mucinous tumor, serous tumor, or any other related illness.
Must have been diagnosed in 2009 or later.
Must have used Johnson & Johnson talcum powder products before menopause.
Anyone who meets these requirements can file a talcum powder lawsuit in Arkansas. If you or your loved one meets these criteria, then call Keith Law Group today.
How Long Do I Have to File a Talcum Powder Lawsuit in Arkansas?
The state of Arkansas has specific laws in regards to product liability cases like talcum powder lawsuits. These laws have put in place strict deadlines and time limits that plaintiffs must adhere to when filing product liability cases. It is highly recommended that you file a talcum powder lawsuit soon after establishing the link between your diagnosis and your previous use of the subject products.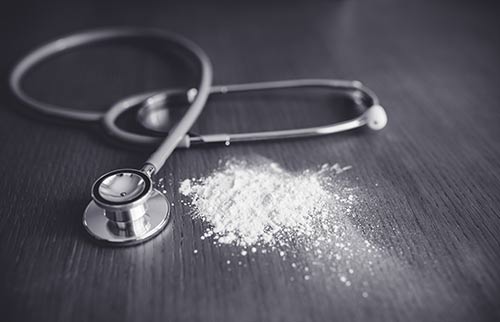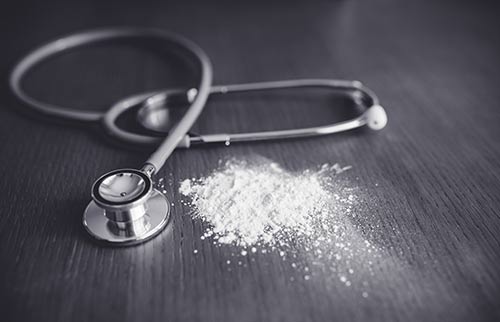 It's not advisable to wait too long after diagnosis to file a case. This is because the statute of limitations for such cases often lasts for a couple of years depending on your case. Time limits may vary depending on your claim so the best course of action is to speak to a lawyer once you get a diagnosis for any of the illnesses associated with talcum powder. Remember, time is of the essence when filing product liability lawsuits in the state of Arkansas so contact us today before it's too late.
How Much Will a Talcum Powder Attorney Cost?
At Keith Law, we handle all talcum powder lawsuits on a contingency basis. This means that we do not charge our clients any legal fees unless we win. Many victims are hesitant to take up legal action because of the cost implications. However, this should not be a concern when working with us. Our main objective is to get you the compensation that you deserve. You will only have to pay legal fees if we win or get a favorable settlement for you. Our law firm is committed to helping anyone who has suffered because of using contaminated talcum products from companies like Johnson & Johnson.
Benefits of Hiring a Lawyer
Numerous benefits come with hiring a professional attorney to handle your Arkansas talcum powder lawsuit. Some of them include:
Case Preparation / Filing a Lawsuit
Product liability lawsuits are some of the most complex legal cases out there today. In most cases, the defendants are usually big companies and corporations that have immense resources and powerful legal teams. On the other hand, the victims or plaintiffs in these cases are usually ordinary people who have very limited or no legal expertise or experience. Lawyers act as a bridge in this deep and wide divide. A product liability lawyer can help you prepare your case and properly file your suit according to state laws and regulations. This will, in turn, increase your chances of getting compensation.
Settlement Negotiation
Not all product liability lawsuits end with victims being compensated. Sometimes, the defendants may reach out to the plaintiff's lawyers and offer to settle the case out of court. The out of court settlement process typically involves back and forth negotiations that require a lot of legal expertise and industry experience.
A qualified and experienced lawyer is the best person to represent you in such settlement negotiations. They will ensure that you do not get swindled out of your rightful compensation. Remember, most companies have huge teams of lawyers who are looking for all means to protect their clients from civil liability.
Trial Preparation & Representation
If the opposing parties in the case cannot reach an amicable settlement, the case must proceed to trial. It's important to note that court proceedings are no joke. Although you may have the right to represent yourself in a court of law, this would not be the smartest move to make considering the seriousness of the matters at hand. So, hiring a lawyer is the most prudent thing to do.
A lawyer will not only help you prepare for trial but also represent you physically in court. You don't even have to appear in court unless it's necessary. A lawyer will do all the hard work for you. All you need to do is sit back, relax, and wait for the court's verdict.
Contact Keith Law To Start Your Arkansas Talcum Powder Lawsuit
No one should have to suffer because of the negligence, carelessness, or unlawful acts of another individual or company. Johnson & Johnson ignored or disregarded crucial information about the safety risks posed by their talcum powder products. This action has led to thousands of people developing ovarian cancer and other related illnesses. Anyone who has been a victim of this careless and inhumane action should seek legal action immediately.
If you or a loved one have developed health complications as a result of using talcum powder products, call Keith Law today at (479) 326-7734. We will offer a free, no-obligation legal consultation that will help you establish whether you qualify to file an Arkansas talcum powder lawsuit.