Have you developed lung cancer or other conditions after using a Philips CPAP machine, a Philips Bi-Level CPAP, or a Philips ventilator? If so, you may be entitled to compensation. You can file an Arkansas Philips CPAP lawsuit to receive the maximum settlement for your damages.
Keith Law Group can help you if you've developed cancer due to these defective products. However, not everyone qualifies for a Philips CPAP lawsuit. You should speak to an experienced defective medical device lawyer to find out if you are eligible for compensation.
Contact us today for a risk-free case review. There is no obligation when you contact us. Our experienced lawyers will review your cancer claim and advise you regarding your Philips CPAP machine lawsuit. Get started today to get the justice you deserve.
Which of the Philips CPAP Machines Were Recalled?
On June 14, 2021, the Dutch multinational corporation Philips recalled millions of its CPAP machines. The voluntary recall was because the devices containing sound abatement foam liners caused contamination of airways. These liners are composed of polyester-based polyurethane (PE-PUR) that degrades into inhalable or ingestible particles. The recalled devices had no filters to stop ingestion or inhalation.
Polyester-based polyurethane can produce carcinogenic chemicals and other toxic compounds. The degradation of PE-PUR foam could worsen in high heat or humid environments. Breathing air containing degraded PE-PUR foam can cause cancer, organ damage, lung irritation, and other severe conditions. A press release by Philips stated that these devices could cause life-threatening injuries or permanent impairment.
According to Philips, the recalled CPAP machines include:
All affected CPAP and Bi-Level PAP devices manufactured before April 26, 2021
Continuous Ventilator, Non-life Supporting
DreamStation ASV
SystemOne ASV4
DreamStation ST, AVAPS
OmniLab Advanced Plus In-Lab Titration Device
C Series ASV, S/T, AVAPS
Continuous Ventilator, Minimum Ventilatory Support, Facility Use
Non-continuous Ventilator
DreamStation CPAP, Auto CPAP, BiPAP
Dorma 400, 500 CPAP
DreamStation Go CPAP, APAP
REMStar SE Auto CPAP
SystemOne Q series
Continuous Ventilator, Minimum Ventilatory Support, Facility Use
A-Series BiPAP V30 Auto Ventilator
Continuous Ventilator
Trilogy 200 Ventilator
Trilogy 100 Ventilator
Garbin Plus, Aeris, LifeVent Ventilator
The manufacturer has recalled the above devices that were initially meant to treat sleep apnea. If your defective product has been recalled, you may have a product liability claim. Contact an Arkansas mass tort lawyer today to find out if you are entitled to compensation for damages caused by your Philips CPAP defective machine.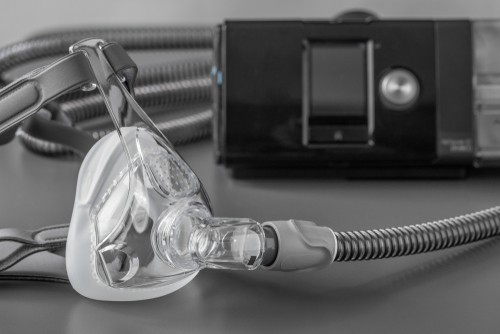 What Types of Conditions Would This Device Be Used For?
Philips CPAP machines were designed to treat sleep apnea. Sleep apnea is a sleep disorder that affects one's breathing cycle. People who suffer from this disorder repeatedly stop and start breathing. This abnormal breathing behavior occurs when the upper airway is blocked while one is asleep. According to the Cleveland Clinic, sleep apnea affects nearly 25% of men and 10% of women.
If you suffer from sleep apnea, a doctor can prescribe CPAP and BiPAP machines to help you breathe. Philips isn't the only manufacturer of these devices. These machines use air pressure to regulate your breathing. This effect is delivered through a mask, keeping the airway open as one sleeps.
A CPAP (Continuous Positive Airway Pressure) machine ensures an individual diagnosed with sleep apnea enjoys constant airway pressure to the throat. It helps to treat spontaneous breathing interruptions associated with sleep apnea. CPAP, Bi-PAP, and auto CPAP devices produced by Philips have different features, including variable or fixed variable pressure. They helped in the management of obstructive sleep apnea and central sleep apnea.
What Are the Injuries and Risks That Are Associated With the Philips CPAP?
According to Philips, the root cause of the recall is the sound abatement foam within its products. This foam can become a safety hazard and lead to possible health risks for patients exposed to the degraded foam.
If you are exposed to this degraded sound abatement foam, you may face the following potential risks:
Irritation of the respiratory tract, eyes, and skin
Headaches
Organ damage, including the liver and kidneys
Inflammatory response
Harmful carcinogenic effects
Patients have also filed complaints with Philips Respironics regarding black debris within the device's airway circuit. These black particles extend throughout the device from the mask, tubing, and humidifier to its outlet. There have also been complaints about sinus infections, coughs, headaches, and chest pressure.
The degraded sound abatement foam also releases toxic chemicals. There are certain potential risks when one is exposed to these emissions, including:
Irritation of the skin, nose, eyes, and respiratory tract
Carcinogenic effects
Dizziness and headaches
Hypersensitivity
Nausea
Using a Philips CPAP machine, a Philips Bi-Level CPAP, or a Philips ventilator may increase your risk of developing cancer or other severe complications. These devices have toxic, carcinogenic effects. Patients who've used these devices and have lung cancer may be eligible to file Philips CPAP lawsuits for compensation.
If you have used any of these Philips machines, it's essential to seek medical care as soon as possible. Don't disregard visiting a medical professional because you think your device has no problem. Your health might be at risk. Let your doctor examine you to determine if you've been affected by your CPAP machine or ventilator.
If you've suffered adverse effects due to a defective Philips CPAP machine, contact our personal injury mass tort lawyers in Arkansas today. Our law firm can help you hold the manufacturer accountable and secure maximum compensation for your damages.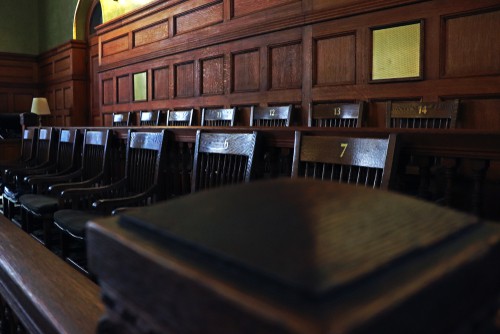 What Do We Know About the Current Lawsuits Regarding the Philips CPAP?
On June 29, 2021, a class-action lawsuit was filed against Philips to help patients injured by Philips recalled products recover damages. The lawsuit was filed after the Dutch medical company announced a voluntary recall of its CPAP machines, BiPAP machines, and ventilators. Devices initially designed to treat respiratory failure have been found to cause adverse organ damage and cancer of the lungs.
This class action lawsuit (Case Number 1:21-CV-11076) was filed in a federal court in Massachusetts. The plaintiff argues that the company knew about the side effects of its products but didn't recall them soon enough. The lawsuit also states that some patients without operational CPAP machines may experience strokes, heart attacks, or death by asphyxiation.
The lawsuit accuses the company of delaying to warn the public about black debris or particles within the airways of the machines caused by degraded foam. This is despite numerous complaints by users about the black debris. Instead, Philips only made a public warning in April 2021.
How Can Lawyers Help You with an Arkansas CPAP Lawsuit?
There's no doubt that medical devices have tremendously improved the lives of countless patients. No one can downplay that. However, defective medical devices can result in severe injuries to patients. They can cause untold pain and suffering to injured patients they are meant to be helping.
If you've suffered damages due to a defective medical device, you may be entitled to financial compensation. Keith Law Group can help you get what you deserve in a Philips CPAP machine lawsuit. We can help you hold this corporation accountable for its negligence.
Our personal injury mass tort attorneys are ready to evaluate your Philips CPAP claim. The legal team at Keith Law Group is well-versed in federal and Arkansas laws regarding medical injury and product liability cases. We can discuss your legal options and advise if you have a case.
Having a reputable defective product law firm by your side during a Philips CPAP lawsuit can ensure you get maximum compensation for your claim. Keith Law Group will help you gather and analyze relevant evidence, file your Philips CPAP claim, handle settlement negotiations, and manage your trials. What's more, our lawyers will take care of this process on your behalf while you rest and recover.
Keith Law Group has access to an abundance of legal resources. We will talk to your doctor and seek advice from other medical professionals if need be. Our attorneys have in-depth experience with mass torts. We will listen to all the facts regarding your Philips CPAP cancer case and determine if you have a viable claim.
What Is the Process of Filing a Mass Tort or Class Action?
Mass torts and class actions aren't similar concepts within the legal world. Keith Law Group can guide you throughout your mass tort lawsuit against Philips. We can help you understand what this means for you as we develop the best legal strategy to secure maximum compensation for your damages.
In a class-action lawsuit, a group of people files a claim against one defendant. They represent the interests of a large party. Plaintiffs in class action lawsuits have similar grievances. Here, you add your name to a list of other aggrieved plaintiffs fighting for their rights. In class-action cases, any injured patient with similar side effects can join the Philips CPAP lawsuit.
A mass tort lawsuit against Philips has to be filed separately. You require the help of a reliable mass tort law firm in Arkansas to do so. A mass tort lawsuit has to be filed in federal court after evaluating relevant medical details about your Philips CPAP machine case.
You should first consult an experienced personal injury mass tort attorney before filing a lawsuit against Philips. At Keith Law Group, we will look into the facts of your product liability claim during our free initial case review. Once we determine that you have a case, our legal team will inform you about your legal options in your Philips CPAP lawsuit.
What Type of Damages Can I Receive if the Case Wins?
To qualify for a Philips CPAP machine lawsuit, you must meet the following criteria:
Used a Philips CPAP machine, a Bi-Level CPAP machine, or medical ventilator
Diagnosed with lung cancer or any other qualifying injury, including organ damage and heart problems
If you qualify to file a Philips CPAP lawsuit, there are certain damages you can receive after a successful case. Our attorneys can help you pursue maximum compensation for your damages, including:
Medical Bills: Compensation for your past, present, and future medical expenses associated with your injuries.
Lost Income: If you missed work due to your injury, you might be eligible for compensation benefits.
Lost Future Earning Capacity: You may also be entitled to future income loss benefits if your cancer or other injuries prevent you from permanently returning to work.
Pain and Suffering
Punitive Damages: If the judge or jury determines that Koninklijke Philips N.V.'s actions were intentional or grossly negligent, you may receive punitive awards for your Philips CPAP lawsuit.
Is There a Time Limit to Filing My Claim?
When it comes to filing mass tort lawsuits, strict deadlines don't exist. This is mainly due to the time it takes for evidence collection and new details to emerge. For this reason, many states don't let large corporations off the hook just because a deadline has passed.
However, there is a three-year statute of limitations for product liability cases in Arkansas. Plaintiffs should file these claims within three years of injury, damage, or death to be eligible for compensation. This time limit also applies from the date of discovery.
If you are still worried about a time limit for your Philips CPAP lawsuit, speak to an Arkansas mass tort lawyer immediately.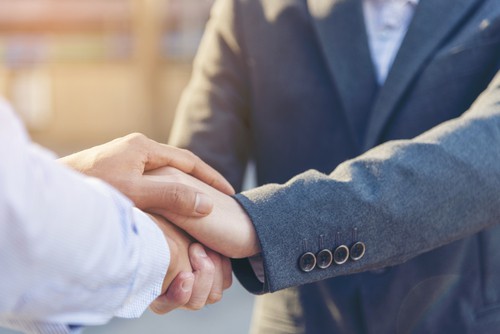 Call Our Mass Tort Lawyers Today To Discuss Your Arkansas Philips CPAP Lawsuit
If you've been diagnosed with cancer or any other complication after using a CPAP machine, you should immediately reach out to a personal injury mass tort attorney. The side effects of defective products can severely impact your life. You may be eligible for compensation if you or someone you care about has suffered injuries after using a Philips product to treat sleep apnea.
All liable parties should be held responsible for exposing patients to harm. Keith Law Group can help you file a Philips CPAP cancer lawsuit to secure compensation for lost income, medical bills, pain and suffering, and other damages.
Call (479) 326-7734 now for a free and confidential case review. We are available 24/7. Remember, you pay nothing unless we win!