Patients suffering from chronic conditions such as diabetes often rely on medical products and medical devices to stay alive and treat complications arising from their disease. As such, manufacturers have a legal and ethical duty to ensure that their products are safe for users. However, when this duty is not fulfilled, it can mean serious injuries and even death for the user. Despite being approved by the FDA and being highly marketed as safe and effective, many medical devices have later been found to be defective, often causing serious harm, and even have life-threatening side effects. The FDA has been accused of rushing to approve medical products instead of taking the time to have the products properly tested before giving their seal of approval. One such item are Medtronic insulin pumps.
Medtronic is one of the latest companies to have their supposed life-saving products recalled after it was discovered they had a defect that could potentially cause serious injuries and even death. At the heart of this recall is Medtronic MiniMed insulin pumps, more specifically all lots of the Model 630G manufactured before October 2019 and all lots of the Model 670G manufactured before August 2019. The FDA issued a Class 1 Recall for these products. It is important to keep in mind that a Class 1 recall is the most considered the most serious kind of recall. This type of recall is issued to defective products whose use can severe injuries and even death. As a result, more than 322,000 insulin pumps were recalled in the United States.
According to the FDA, they have received over 26,000 complaints regarding the defect and there have been reports of over 2,100 injuries and at least one death linked to these products.
What is an Insulin Pump?
An insulin pump is a small computerized device that is used to deliver insulin to diabetic patients in measured amounts throughout the day, through a catheter implanted under the skin. Ideally, the device is meant to monitor the patient's blood sugar (or glucose) levels and automatically deliver an appropriate amount of insulin. It mimics how the pancreas works, essentially making it somewhat of an artificial pancreas. When the 670G model was approved by the FDA in 2016, it was viewed as a giant leap forward towards the goal of effective diabetes management.
Medtronic MiniMed Insulin Pump Defects
The 630G and 670G models come with a retainer ring that is supposed to lock an insulin cartridge in place. However, in the recalled devices, the retainer ring was broken, damaged, or missing. This defect prevented patients from properly securing the insulin cartilage in place, causing the device to deliver the wrong insulin doses, which could have dire consequences on the patient.
Excessive amounts of insulin cause the patient's blood sugar levels to drop significantly low leading to hypoglycemia, which is associated with heart palpitations, blurred vision, confusion, anxiety, and many other symptoms. Hypoglycemia is and should be treated as a medical emergency. In severe cases, it can cause seizures, unconsciousness, and death.
On the other hand, if too little insulin is delivered to the patient, it can cause the patient's blood sugar level to spike to dangerous levels which can lead to diabetic ketoacidosis, which too is a medical emergency. If not treated urgently, it can lead to coma and death.
In light of this discovery, there have been many Medtronic insulin pump lawsuits filed in various US courts, and the number is expected to rise.
Have you or a loved one sustained injuries due to a defective Medtronic MiniMed insulin pump?
You may be entitled to financial compensation for your injuries and losses. An experienced defective medical device lawyer at Keith Law Group can help hold the manufacturer accountable for their wrongful acts and ensure that you are fairly and fully compensated. Contact our team today at (479) 326-7734 to discuss your case and determine your best course of action.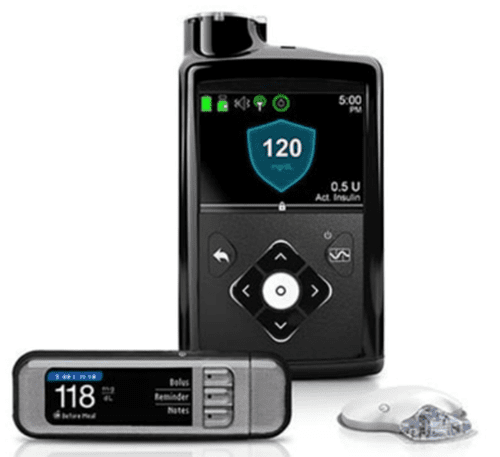 Causes of Medical Device Errors
Thanks to advancements in medical technology, new devices and equipment are being introduced into the market every day. However, some of these medical devices fail to comply with all set regulations, making them unfit for public use. The number of medical equipment recall has been increasing at an alarming rate. According to the FDA, some of the most common reasons for medical device errors include:
Faulty Design or Production
This is one of the most common reasons for medical device errors. This includes poor design, improper material selection, contamination, substandard manufacturing or assembly, and other production issues. All these factors can lead to medical device failure.
Improper or Incomplete Testing
It goes without saying that manufacturing companies are businesses, and as such one of their top priorities is to make profits. While they do invest a lot of money into coming up with useful medical products, they are often in a rush to release these products and get their returns from the investment. Due to this, most medical devices reach patients without having undergone thorough and conclusive testing. As a result, various undiscovered issues can start to manifest later on after the patients have been using the device for some time.
Lack of Proper Warnings
Same as with other products, medical devices and equipment aren't perfect. However, they are usually held to a certain standard since their use can be a matter of life and death. Sometimes, manufacturers will choose to downplay the shortcomings of their products not considering the fact that patients often their full trust in these products. Without proper warnings, the patients will continue using the products and suffer severe side effects as a result.
Improper Packaging
Medical equipment needs to be handled with a certain level of care to avoid issues. The FDA requires that medical equipment be properly packaged and labeled. However, when this doesn't happen, it can cause leaks and damages to the medical equipment.
Off Label Usage
Before being approved for use in the medical industry by the FDA, a company has to specifically state the use of the medical device. If the medical device isn't used for its intended purpose, it can cause severe harm to whoever it is intended to help.
Who Can be Held Liable for Medical Device Errors?
Lawsuits involving medical device errors are usually brought under a "fault" theory known as product liability. It is important to note that multiple parties can be held liable in a product liability case involving medical devices. Basically, any individual or entity involved in the chain of distribution of the medical device can be held accountable for injuries or loss of life caused by a defective medical product. Here are some of the parties that can be held liable for defective medical devices that cause harm to patients:
Doctors
A doctor can be held liable for injuries or death caused by a medical device if they recommended the device to the patient without properly warning the patient of potential side effects or didn't provide adequate instructions on how to properly use the device.
Nurses
Same as with a doctor, nurses can be held liable for injuries caused by medical device errors. Nurses are legally expected to know how to correctly and safely place medical equipment during treatment. Nurses also need to be aware of the features, hazards, and limitations of any equipment used on patients. They also need to follow the exact instructions provided by the manufacturer, when it comes to operating medical equipment. Nurses are also required to check the equipment for safety before use. If they fail in either of the above aspects and they end up causing injury, they can be held liable.
Pharmacists
While most medical devices are typically delivered to patients through a physician or medical facility, in case you obtained your medical device from a physician or any other supplier, they can be held liable for your injuries.
Manufacturers
In most cases, the manufacturer is usually the defendant in product liability cases involving medical devices. Fortunately, medical device manufacturers are large companies with immense financial resources. If you are successful in your claim against the manufacturing company, you can potentially recover millions of dollars. However, it is important to keep in mind that due to their financial power, they are also able to retain teams of highly skilled lawyers. Thus, it is highly important that you equip yourself with an experienced defective medical device lawyer if you are going up against a manufacturing company.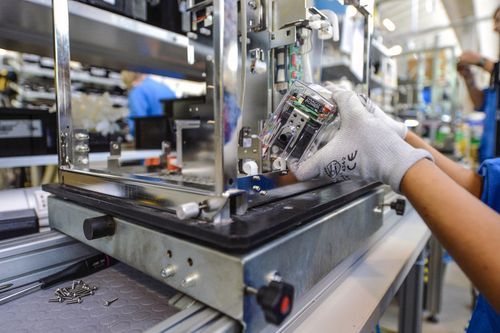 Proving Negligence in a Medical Device Error Lawsuit
As discussed above, multiple parties can be held liable for injuries caused as a result of medical device error. Same as with other personal injury cases, product liability cases are governed by the rule of negligence. So, regardless of who is at fault for your injuries or loss of your loved one, whether it is the doctor, nurses, pharmacy/retail supplier, or the manufacturer, to be successful in your claim, the following elements of negligence must be present:
Duty of Care
You need to show that the defendant owed you or your loved one a duty of care. Basically, a duty of care is a legal or moral obligation of individuals and entities to ensure the safety and well-being of others. In this case, you need to prove the doctor, nurse, pharmacist, or manufacturer owed you a duty of care.
Breach of Duty
Next, you need to demonstrate that the defendant breached or violated their duty of care. How did the doctor, nurse, pharmacist, or manufacturer fail to fulfil their duty of care?
Causation
You also need to prove that your injuries or the loss of your loved one were directly caused by the wrongful acts of the defendant and not another reason. If the defendant has acted appropriately, then things would be different.
Damages
Finally, you need to prove that as a result of the injuries or loss of your loved one, you suffered real and compensable damages under the law.
Am I Entitled to Compensation for Medical Device Errors?
If your case meets the above requirements, then you have a solid case. However, it is important that you consult an experienced medical product liability lawyer before filing a lawsuit. An attorney will help determine if you have a valid case, how much your case is worth, and the best course of action. For the best chances of success, ensure that you bring in the services of an experienced attorney before filing an attorney.
How Can a Lawyer Help My Case?
There is a lot more than an attorney does to help your case than meets the eye. Your attorney is your best ally when dealing with a medical device error lawsuit. Our attorneys at Keith Law will fight aggressively for your rights and will ensure that you are fully and fairly compensated for your injuries. Here is how we can help your case:
Case Preparation
The first step will be to evaluate your case and determine the best course of action. Once we have established that you have a valid case, we will conduct thorough investigations and gather all the relevant evidence to support your case. Keep in mind that prepare each case as if we are going to trial. This helps to ensure the best chances of success.
Settlement Negotiation
Our attorneys have extensive experience dealing with medical device error claims. They are well know how much each claim is worth, and they are also aware of the tactics used by insurance companies to swindle victims of medical device errors. Our attorneys will negotiate the best settlement amount for you to ensure you are fully and fairly compensated.
Trial Preparation and Representation
If a favorable settlement agreement can't be reached upon out of court, our attorneys will prepare your case for trial. We will work hard to gather all the necessary evidence and ensure that you have a solid case to present before the court. At Keith Law Group, you are guaranteed the best legal representation.
Get In Touch With a Skilled Medical Device Error Attorney
Are you dealing with a Medtronic insulin pump lawsuit or any other kind of medical device error lawsuit? We can offer the necessary legal assistance. Our defective medical device attorneys have years of experience dealing with product liability cases and they know and have what it takes to effectively handle such cases.
Have you or a loved one been injuries as a result of a defective medical device? Get in touch with Keith Law Group today to get started on your case. Remember, we offer a free initial consultation and you don't have to pay us until we have secured a favorable settlement or verdict.