With the increased rates of obesity in the US, many people have resorted to taking weight loss medication to cut back excess weight. One of the most popular weight-loss drugs that has been being used until it was recently exposed to be unsafe is Belviq (Lorcaserin). In February 2020, the US Food & Drug Administration (FDA) called for the recall of the drug after intensive studies showed that its use led to a higher risk of contracting various types of cancer.
If you or a loved one had been taking Belviq or Belviq XR and have developed any detrimental health effects or contracted cancer, you may have a strong compensation claim case against the manufacturer of the drug. At Keith Law, we are committed to helping residents of Arkansas who were unknowingly exposed to detrimental health effects after taking Belviq. Our highly experienced personal injury lawyers can get you and/or your loved one fair compensation for your suffering and loss. Simply get in touch with us on (479) 326-7734 to find out how you should go about filing an Arkansas Belviq lawsuit.
What Side Effects May Manifest If I Had Been Taking Belviq?
Initial studies on Belviq showed that it could be highly effective in curbing appetite levels for users. This is perhaps the reason why it was touted as a "Wonder Weight Loss Drug" and why it became a very popular prescription among many medical professionals.
Lorcaserin was usually either prescribed to be taken in multiple doses and retailed as Belviq or to be consumed in one dose and retailed as Belviq XR.
The immediate side effects of consuming the drug vary depending on several factors such as pre-existing medical conditions. The common immediate side effects include:
• Dizziness
• Nausea
• Constipation
• Dry mouth
After long-term studies were carried out on Belviq, there were more disturbing long-term side effects that were discovered. Belviq predisposed users to a high risk of contracting different types of cancer including:
• Pancreatic cancer
• Lung cancer
• Colorectal cancer
If you or a loved one have suffered the long-term effects associated with consuming Belviq, you have the right to sue the manufacturer for deliberately exposing you to harm. On contacting our drug injury lawyers at Keith Law, we will help you with preparing and pursuing your Belviq lawsuit.
Has Belviq Been Recalled From The Market?
Yes. As of February 2020, the FDA called for the recall of Belviq after it was discovered that the drug caused cancer. The manufacturer of the drug then went ahead to announce that they would voluntarily withdraw the drug from drug stores and shelves and stop sales forthwith.
At the moment, you will not find Belviq being sold anywhere in the United States. If you are a retailer and have the drug in stock, you should dump it immediately and stop sales at once. If you are currently taking Belviq to help with your weight loss endeavors, medical experts advise that you stop taking the medication immediately. Discontinuing the use of the drug will keep you safe from the dire health risks associated with its use.
Are There Lawsuits Being Lodged Against The Manufacturer Of Belviq?
Yes. Across all the states in the US, people are lodging lawsuits against the manufacturer for exposing and predisposing them to cancer.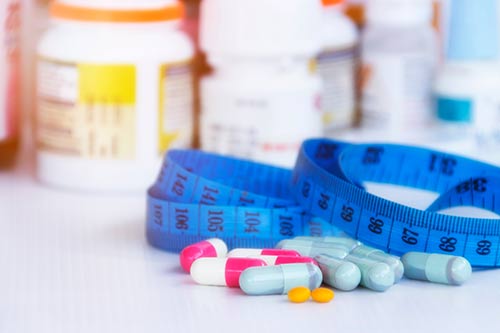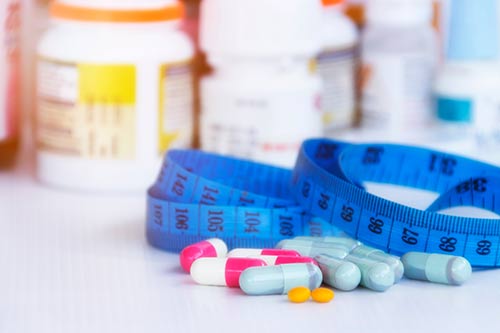 In Arkansas, Keith Law is the premier law firm handling Belviq cancer lawsuits. If you and/or a loved one have been consuming Belviq, Belviq XR, or any other form of the drug Lorcaserin and have contracted cancer or faced any detrimental health effects we can help you recover compensation from Belviq manufacturers.
Who Can File a Belviq Lawsuit In Arkansas?
You can file a Belviq lawsuit in Arkansas if:
• You are/were taking the drug and contracted cancer or any other dire health complications
• Your loved one died as a result of health complications such as cancer after taking Belviq or any other form of Lorcaserin
• You are at least 18 years of age
NOTE: If you have a loved one who is a minor who was taking Belviq and has contracted cancer, developed any extreme side effects, or died, you can file a Belviq lawsuit on behalf of the minor.
How Will Keith Law's Personal Injury Lawyers Help With My Arkansas Belviq Lawsuit?
As mentioned earlier, the side effects of consuming Belviq manifest differently. This means that each Belviq case is unique. The best way to understand how we can help you is to reach out to our team of personal injury lawyers by calling (479) 326-7734 for a free consultation.
On calling us, we will examine your case and help you determine the best way to go about pursuing compensation based on the unique facts around your case.
For your Belviq lawsuit, our lawyers can help you get compensation for:
• Treatment expenses such as hospitalization costs, medication costs, and long-term care costs
• Loss of income
• Loss of ability to earn income
• Funeral costs in case a loved one died
• Pain
• Suffering
• Emotional distress
Remember that Belviq lawsuits are time-sensitive. You should get in touch with our lawyers as soon as possible so that we can hit the ground running on getting you justice and compensation.
How Much Will Hiring An Arkansas Belviq Lawyer Cost Me?
At Keith Law, we sympathize with what you are going through. You have already been through enough pain, suffering, and financial turmoil dealing with the aftermath of the Belviq fiasco. We are committed to making your pursuit of justice as painless and smooth as possible. For this reason, we will not charge you anything until we successfully get you the compensation you deserve from the manufacturers of Belviq.
On getting in touch with us, we will immediately start working on your lawsuit and use our immense experience to fast-track the process of getting you fully compensated. We will not ask you for a penny until you are fully compensated. You will only pay us after you have received justice for all you have been through.
Get Started On Your Arkansas Belviq Lawsuit By Contacting Keith Law
If you or a loved one have been exposed to harm after taking Belviq, Belviq XR, or any other type of Lorcaserin, you have a right to seek compensation from the drug manufacturers.
Your chances of getting the highest compensation possible are higher if you are being represented by adept personal injury attorneys who have a track record of getting justice and winning on behalf of their clients. This is exactly what we do at Keith Law. To know more about how our team of lawyers can help you with your Belviq lawsuit, call us at (479) 326-7734 to get a free no-obligation consultation.