When testing out ammunition or when in combat zones, U.S. service members tend to be exposed to extremely loud noises hence the need for quality earplugs to keep out the deafening sounds. Sadly, between 2003 and 2015, members of the U.S. military were supplied with defective 3M Combat Arms earplugs for official duty use. The manufacturer, 3M, falsified data and cut corners to get a government contract even though they knew the earplugs were defective. As a result, many military personnel ended up developing a wide range of ear and hearing-related problems.
Are you an active-duty member of the U.S. military, a veteran or do you have a loved one who served in the armed forces between 2003 and 2015? Did you develop hearing problems as a result of using 3M earplugs? If yes, you may be entitled to compensation from the manufacturer.
Here at Keith Law, we want to first thank you for your service. We feel that it is a big shame for a company to take advantage of dedicated service members like you who have taken an oath to defend the sovereignty and rights of American citizens. For this reason, we are committed to helping you get justice and full compensation from 3M. If you currently reside in the State of Arkansas, get in touch with us through (479) 326-7734 to consult our experienced personal injury lawyers for free. We will advise you on the best way to pursue an Arkansas 3M earplug lawsuit.
Which Type Of 3M Earplugs Has Been Linked With Causing Hearing Problems?
The 3M company supplied the Department of Defense with millions of pairs of Version 2 3M Combat Arms earplugs (CAE-v2) for close to 13 years. Evidence suggests that all these CAE-v2 3M earplugs which were later supplied to active-duty U.S. troops were defective. If you served in the military, used these earplugs, and eventually developed hearing issues, you may have a right to pursue compensation.
What Damage Do The 3M Earplugs Cause?
Touted by the manufacturer as, "The best dual-purpose tactical earplugs," the dual-end 3M earplugs were supposed to keep out extremely damaging noises such as those from shells and gunfire from reaching the eardrums while allowing the wearer to hear speech normally.
However, the 3M earplugs had a design defect that the manufacturer knew about; they were too short to fit in the wearer's ear canal meaning that they would often loosen and slip out. This effectively means that the wearer of the earphones ended up being exposed to the loud damaging sounds the earplugs were meant to keep out.
Given that service members wearing the earplugs did not get adequate protection for their eardrums, they ended up unknowingly suffering from a wide range of hearing issues such as:
• Tinnitus (This is the perception of constant ringing, buzzing, or noises in the ears)
• Partial deafness
• Total deafness
• Loss of body balance
• Auditory damage
If you served or have a loved one who served in the military, used the CAE-v2 earplugs, and are displaying any of the auditory impairments listed above, our personal injury attorneys can help you recover compensation for the wide range of damages and losses you have sustained as a result of getting your hearing damaged.
Can I Lodge a 3M Earplug Lawsuit In Arkansas?
At Keith Law, we are currently in the process of helping many veterans and active-duty service members in Arkansas who may have developed auditory impairments for using 3M earplugs from 2003 – 2015.
You may have a strong compensation claim case if you meet the following requirements:
• You served in the military between 2003-2015
• You have verifiable tests from a doctor or The Veteran Affairs Department (VA) showing that you got a hearing impairment while serving in the military or around the time you were discharged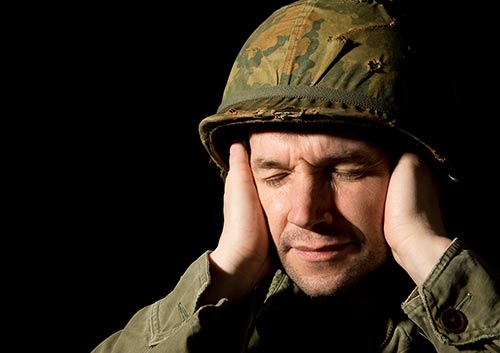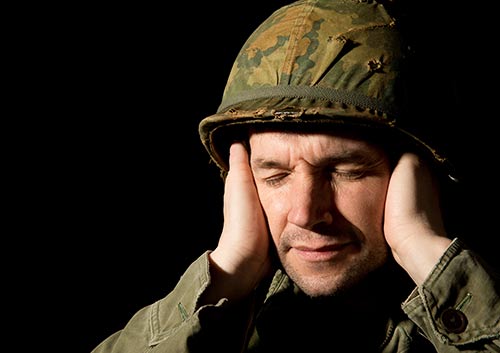 If you meet the criteria above, contact our personal injury attorneys without delay. Remember that hearings on 3M earplug lawsuits are currently ongoing and time is of the essence if you want to get compensated. You should get in touch with our lawyers as soon as possible so that we can review the specifics around your case and hit the ground running crafting a formidable compensation claim case on your behalf.
When Will My 3M Earplug Lawsuit Be Settled?
At this moment, it is difficult to give a specific date when the 3M Company will settle the compensation claims filed against them by affected military personnel. At the moment, the company still has a pending case before a federal court in Florida where they are trying to deny liability for the damages caused by the defects in the 3M earplugs.
However, all pointers indicate that the company may settle lawsuits by the end of 2020 or the start of 2021. If the company will not have reached a settlement agreement with claimants by this time, the lawsuits may start being determined by law courts either in early or mid-2021.
How Will a Personal Injury Attorney Help With My 3M Earplug Lawsuit?
Your attorney will first review your case to determine the best way to pursue compensation on your behalf. Your lawyer will then collect all the requisite evidence that proves you were indeed a victim of the defective 3M earplugs such as your medical records. They will then craft and file a strong compensation claim against the 3M Company for your loss and suffering on your behalf.
Your lawyer will work hard to recover compensation for damages such as:
• Loss of hearing
• Medical bills
• Anxiety
• Depression
• Diminished quality of life
• Loss of future earnings
• And, any other damages that may have been occasioned by your hearing loss
Your lawyer will also ensure that your rights are protected throughout the period you are pursuing compensation.
How Much Will Filing a 3M Earplug Lawsuit Cost?
At Keith Law, we believe you have sacrificed enough and been through enough pain already. We will pursue your Arkansas 3M earplugs compensation claim on your behalf on a contingency fee basis. This essentially means that on accepting your case, we will handle all the legal work and will not ask you to part with a dime until we have helped you recover your full compensation.
Call Our Skilled Arkansas Personal Injury Lawyers To Get Started On Your 3M Earplug Lawsuit
At Keith Law, we have a stellar record of getting clients like you who have personal injury claims like this fairly compensated.
On engaging us, you will have the most skilled personal injury attorneys in Arkansas representing your interest. The best part is that we will not ask you for any payment unless we are successful in getting you compensated. It's a win-win for you… You will have the best and most experienced lawyers on your side without risking anything. All you need to do to get the ball rolling on filing your 3M earplug compensation claim is to call us on (479) 326-7734 today.