There is an herbicide by the name of paraquat which has come under scrutiny in recent decades. First produced over 100 years ago, and popularized in the 1960s, it was hailed as one of the best herbicides for preventing grass and weed control. Over the years, many people have claimed that their exposure to this herbicide has led to health issues that are debilitating.
Paraquat dichloride it is a toxic chemical, one that has been linked to conditions such as Parkinson's. If you believe that you have been exposed to paraquat poisoning, you should contact our Missouri law office today. We can speak with you about your Missouri paraquat lawsuit case, and if we choose to represent you, we will do our best to obtain a settlement. You can learn more about our law offices by visiting: www.keithlawgroup.com or call us at (479) 326-7734.
A Brief History Of Paraquat
This chemical was first documented in the 1880s. It was not until its herbicidal properties were discussed in the 1950s that it led to its commercial availability. Use primarily today as an herbicide, it is extremely effective as a plant killer. It can easily keep grass growth under control, and can also prevent weeds from becoming prolific. It is produced in the United States in a liquid form. It can be obtained in many different levels of strength.
The EPA has stated that it is a restricted use substance. Only licensed applicators are allowed to utilize this herbicide. Subsequent to its widespread use, paraquat was found to be extremely poisonous, leading to a distinct blue dye being used in its manufacturing. Although it does have a very sharp and distinct odor, chemicals added to this substance will induce instantaneous vomiting.
It was in 1961 that the commercial use of this substance became very popular. It is now used worldwide as an herbicide by many countries. However, due to recent lawsuits, and more information about its toxicity, it is being phased out the EU, China, and Brazil.
What Are The Side Effects Or Injuries That Paraquat Can Cause?
There are a multitude of symptoms, adverse effects, and injuries that can be caused through exposure and ingestion of this chemical. There are both immediate signs that you have been exposed, as well as symptoms and problems that can develop via long-term exposure.
If you have ingested it by swallowing this chemical, it will cause your throat and mouth to swell and become painful. You will also develop nausea, abdominal pain, vomiting, and even bloodied diarrhea, specifically because it can affect your gastrointestinal tract in an adverse way. This can lead to dehydration, low blood pressure, and electrolyte abnormalities that can be lethal.
If you only ingest a small amount of paraquat, this could also lead to lung scarring, liver failure, heart failure, and acute kidney failure. For those that ingest large quantities of this chemical, confusion will definitely ensue. People have fallen into comas, experienced fast heart rate, muscle weakness, pulmonary edema, seizures, and even respiratory failure.
There are also long-term health effects for those that have been exposed to this chemical including birth defects and cancer. Someone that has survived paraquat poisoning will likely experience esophagus strictures, kidney and heart failure, and other long-term debilitating conditions. Although these symptoms and injuries are not specifically an indication of paraquat exposure, they may be indicators that you have been exposed to, or poisoned by, this substance.
There are ways to receive compensation for damages suffered as a result of paraquat exposure. It is imperative to contact a Missouri paraquat lawsuit attorney as soon as possible.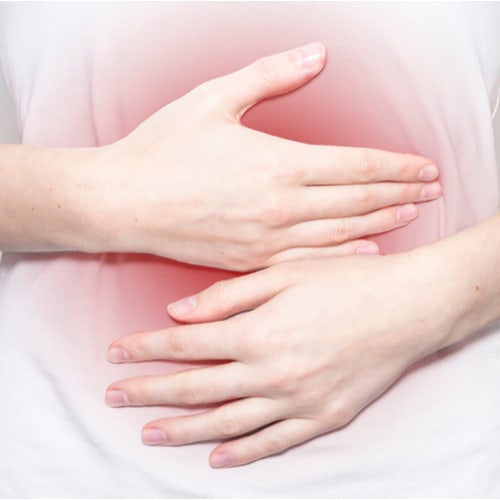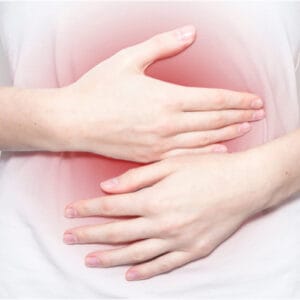 Lawsuits Involving Paraquat That Are Well Known
There have been many lawsuits involving those who have been exposed to paraquat. Perhaps the most well-known was very recent. In 2017, manufacturers of paraquat, Syngenta and Growmark, were sued on behalf of agricultural workers and farmers that had been exposed. They were able to do so because many had developed Parkinson's disease subsequent to their continued and long-term exposure.
After that filing, Chevron Chemical was also added, making them yet another high profile defendant in this case. These lawsuits are often supported by science. The National Toxicology Program from DHHS created a protocol regarding reviewing how exposure to paraquat can lead to Parkinson's disease. It referred to hundreds of different investigations that showed this connection, and is designed to create a map of evidence showing that Parkinson's can originate from paraquat exposure.
Other lawsuits, including the ones filed by Walkup, Melodia Kelly and Schoenberger were centralized in Contra Costa County. This case number, JCCP 5031, represents all of the cases that have been filed against companies regarding the protection and selling of paraquat. This lawsuit looks at the activities of these companies over the last 50 years, and clearly identifies how it was spread.
Used as a commercial herbicide, those that were exposed were in proximity to helicopters, crop dusting airplanes, and tractor drawn rigs. Another lawsuit was filed against Syngenta, Chevron U.S.A, Inc, and this specifically targeted paraquat sold in California as well. They were looking at the companies that had licensed, marketed, distributed and manufactured paraquat and believe that these companies are liable due to negligence, the suppression of information regarding its dangers, which which inevitably led to widespread exposure.
These are just samples of lawsuits that have been filed against the manufacturers and distributors of paraquat. That is why filing a Missouri paraquat lawsuit with a reputable personal injury attorney regarding might be in your best interest if you have been exposed.
How Personal Injury Attorneys Can Help With Missouri Paraquat Lawsuits
Attorneys that specialize in personal injury law will know exactly how to file this type of case. They can gather evidence, prepare a case to be presented before the court, and can also litigate the Missouri paraquat lawsuit if it goes to trial. In many cases, large lawsuits are settled out of court, but none of this is possible for those that try to represent themselves.
That's why it is imperative for anyone exposed to the chemical paraquat to contact a personal injury lawyer as soon as possible. These Missouri paraquat lawsuit cases will either be filed as a mass tort or a class action lawsuit.
An Overview Of Mass Tort And Class Action Lawsuit
When comparing mass tort cases and class-action lawsuits, there is a definitive difference between the two. It has to do with the way in which the group of people are treated in context to the case. In a mass tort, there are many individuals, people that will originate from a similar geographic location. These groups tend to be smaller, and each individual person, will be regarded per their injuries.
On the other hand, a class-action lawsuit treats the group of people as a singular group. When they represent this group, personal injury attorneys treat everyone as if they are one single plaintiff. When a verdict is reached, and damages can be paid via the court's decision, this money is split between all of the plaintiffs that are part of the class action lawsuit. Call Keith Law Group about filing a Missouri paraquat lawsuit today.
What Type Of Damages Can You Receive If The Attorneys Win The Case?
There are 3 separate categories for determining the damages that will be awarded to plaintiffs in these Missouri paraquat lawsuit cases. The first category refers to compensatory damages. These are the actual damages that each individual has sustained. Therefore, if they have been receiving medical treatment, the cost of that treatment will be covered. If they are not able to return to work, lost wages will also be part of the compensatory damages that will be paid.
General or non-compensatory damages refer to pain-and-suffering primarily. However, punitive damages are very different. These are designed to punish the defendant who has been found guilty of negligence on their part. If the court determines that this individual or company has been reckless in their actions, the damages that they must pay are often designed to prevent them from making the same mistake again. This is often seen in product liability cases, distracted driving cases, and certainly in cases involving from driving.
In regard to a Missouri paraquat lawsuit, if punitive damages are administered, it will be due to the company's that are negligent of the dispersal, use, and lack of transparency related to using this chemical.
What Is The Statute Of Limitations For Missouri Paraquat Lawsuits?
Missouri allows people, from the time of their accident, to file their lawsuit up to 5 years from that point in time. It is stipulated in the Missouri code section 516.216. Therefore, if someone has determined that they were injured, the actual Missouri paraquat lawsuit must be filed within this five-year period of time. If not, they will not be able to convince the court to hear their case as they have not acted in a timely manner.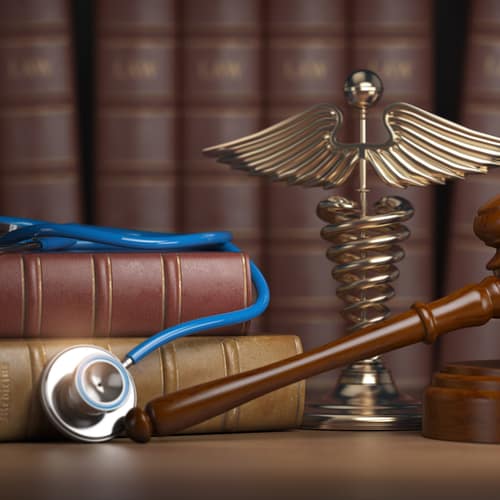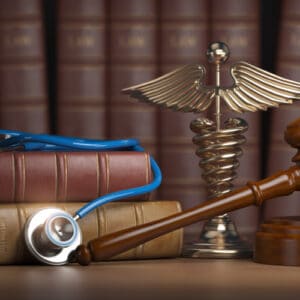 Exposure to paraquat is something that can lead to detrimental results. Whether this is through continual exposure because of your job, or because you inadvertently ingested the substance, you may be able to seek restitution. This can only be done competently by working with a personal injury attorney that will be there to help you win your Missouri paraquat lawsuit case. Our law firm will do their best to represent you in a court of law if you have been exposed to paraquat. Contact our law offices today in Missouri to learn more information. keithlawgroup.com