If you are in Kansas, and you have been exposed to an herbicide by the name of paraquat, this may lead to a debilitating condition called Parkinson's disease. You may have been exposed as a result of its distribution through crop dusting, helicopters, and even tractor drawn rigs. The detrimental effects of this herbicide tend to happen due to long-term exposure. In most cases, agricultural workers are the ones that will be the most affected.
If you have been diagnosed with Parkinson's, and you believe you have been exposed to paraquat for years, you should contact Keith Law Group today to discuss the possibility of filing a Kansas paraquat lawsuit. Call us at (479) 326-7734
What Is Paraquat?
Paraquat is well recognized as a toxic chemical. It is an herbicide which has been used for grass and weed control. It is available in the United States in a liquid form. The strength of that chemical can vary, depending upon its place of origin. The EPA has designated paraquat as a chemical classified under a restricted use mandate. Only licensed applicators will be able to use this chemical which is highly poisonous.
In the United States, it must be colored with a blue dye to help designated from beverages like coffee. If you inadvertently consume this, you would begin to vomit profusely, due to mandated chemicals in this substance that would cause this to happen.
First developed in the early 1960s, it was made for commercial purposes. Worldwide, it is an herbicide that is commonly used. In countries such as Brazil and China, and also now in the EU, it is slowly being phased out due to its negative effects. This chemical has been shown to cause cancer, birth defects, and is also associated with the development of Parkinson's disease.
How Is Paraquat Most Commonly Used?
This chemical is commonly used on commercial farming operations. To date, it has been used as an herbicide on over 100 different types of crops. These crops may include those that contain vegetables and fruit. It is also commonly used on orchards and row crops.
It is due to the airborne distribution of this chemical that it can easily spread, absorbed into the body through breathing and contact. However, when people are exposed, and become ill as a result of this chemical, it is typically through ingestion through swallowing.
If you are exposed to this chemical for extended periods of time, skin exposure is another common way that people become poisoned. If a person has a rash, a cut, or sores that are open, it can easily infiltrate the body thus leading to its adverse effects. When inhaled, lung damage can also occur.
How Is Paraquat Abused When Used For Maintaining Crops?
Paraquat is often sprayed liberally over crops to prevent the production of weeds. However, if there are workers that are maintaining the fields, they can easily be exposed on a continual basis to this chemical. The abuse has to do with its misuse, and the amount that is used in order to prevent weed growth. This constant exposure can lead to numerous medical issues developing within those that are exposed.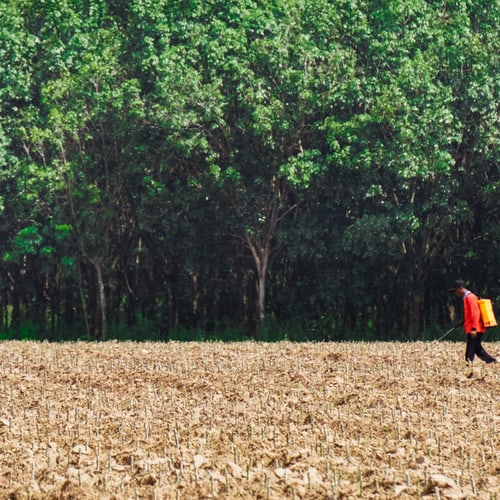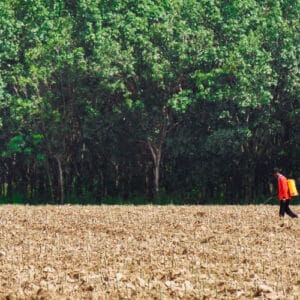 What Side Effects Or Injuries Does Paraquat Cause?
When paraquat is ingested, it can immediately cause swelling to occur in your mouth or throat. Subsequent to this, gastrointestinal problems can begin to manifest, displayed as vomiting, nausea, diarrhea, and abdominal pain. If these gastrointestinal symptoms become worse, an individual can develop electrolyte abnormalities.
They may also suffer from low blood pressure, heart failure, liver failure, and kidney failure. Other symptoms will include injury to the heart, confusion, coma, lung scarring, pulmonary edema, and seizures. Although these are all potentially related to paraquat exposure, these are not endemic of this chemical exclusively.
These are just signs and symptoms that a person may have been exposed. That is why seeking legal counsel for a Kansas paraquat lawsuit regarding your potential exposure would be the best course of action if you believe you have been poisoned by paraquat.
Lawsuits Regarding Paraquat That Have Occurred
There have been many lawsuits regarding paraquat that have occurred, some more recent than others. In 2017, a lawsuit against paraquat manufacturers Syngenta and Growmark was filed by agricultural workers and farmers that began to develop many of these conditions. This resulted in the NTP investigating the possible connection between Parkinson's disease and paraquat exposure.
In addition to this, the CDC has labeled paraquat as being much more toxic than other readily available herbicides. These cases and subsequent actions have led to the countries of Brazil, China, and the EU to begin the phase out process.
Despite all of this, paraquat dichloride still responsible for hundreds of millions of dollars in sales worldwide, especially because of lawsuit involving the product Roundup. These are not the only lawsuits, as there were many filed in the state of California. Many are being filed throughout the United States. Find out the Kansas paraquat lawsuits being filed currently by contacting one of our experienced lawyers.
Additional Paraquat Lawsuits That Have Been Filed
In the state of California, the Walkup attorneys, working with the St. Louis-based Korein Tillery, have also pursued legal action on behalf of their clients. In these lawsuits, they allege that their clients were harmed due to helicopters, tractor drawn rigs, and crop dusting airplanes that exposed them on a repeated basis.
Likewise, many of these workers lived close to the fields where they worked and where this chemical was applied. Filed in multiple counties, these lawsuits were consolidated in Contra Costa County, along with lawsuits filed against Syngenta, Chevron U.S.A, Inc. Specifically, these lawsuits are focusing upon companies that licensed, marketed, distributed, manufactured, and sold paraquat in California.
If you believe that you have been exposed to paraquat and live in Kansas, you should consider speaking with an attorney as soon as possible about filing a Kansas paraquat lawsuit.
How Can Lawyers Assist With Kansas Paraquat Lawsuits?
Lawyers that are able to represent you regarding exposure to paraquat and our personal injury lawyers can file a Kansas paraquat lawsuit on your behalf. They have years of experience in representing people that have been exposed to chemicals that caused detrimental conditions. There is much scientific evidence showing the connection between medical conditions and exposure to this herbicide.
The experienced attorneys at Keith Law Group will be able to listen to your Kansas paraquat lawsuit case, assess your situation, and decide whether or not to represent you. As with most personal injury attorneys, you will not have to pay any money, until they win the case for you. These attorneys will often work with multiple clients, simultaneously, allowing them to file a mass tort or class-action lawsuit.
What Is The Process of Filing a Mass Tort or Class Action?
When a mass tort action is filed, it will represent each individual distinctly, presenting the damages that have been caused only to them. If it is not settled out of court, it will then go to trial to resolve the situation. In a class action lawsuit, the individual complaints of each person are not regarded on an individual basis.
Once a settlement is reached, the damages are distributed to all of the people involved, typically based upon their level of pain and suffering. These litigations are filed, and the court will be asked to certify the case. Once this happens, all of the plaintiffs will be part of the class action Kansas paraquat lawsuit. After that, other eligible victims can then be notified, and they will become class members.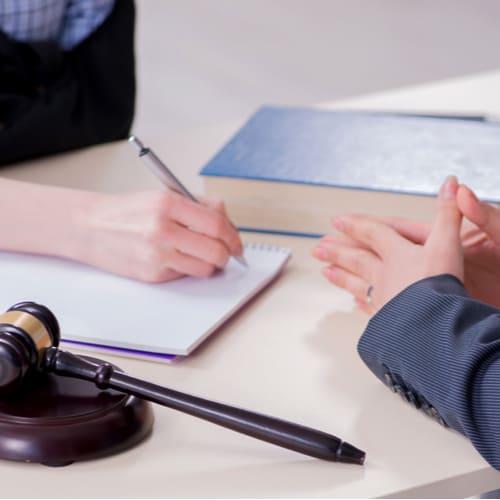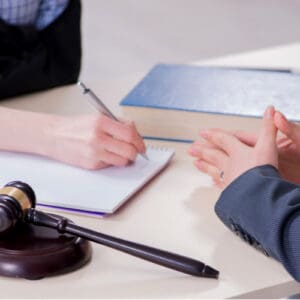 What Damages Can Be Awarded If The Case Is Won?
The damages that are awarded by the court can vary significantly. It depends on what the Kansas paraquat lawsuit has presented. In some cases, each individual class member can receive a small settlement, whereas others can lead to substantial amounts of money. All of this is derived from the decision that the court makes in regard to how much the damages should be.
There have been many class-action lawsuits that have led to multimillion dollar settlements. In these cases, a substantial number of people are often affected by the actions of the defendant. Therefore, in a paraquat lawsuit, there could be hundreds of people that are part of the lawsuit. This could lead to a substantial settlement being distributed if the Kansas paraquat lawsuit wins. These damages are based upon three factors which include compensatory, general, and punitive damages.
Three Different Types Of Damages That Can Be Awarded
There are three distinct types of damages that the court can award the plaintiffs that are part of Kansas paraquat lawsuits.
The first type refers to compensatory damages. These are the actual damages that have occurred. This will refer to things like medical expenses, property damage, and loss of earnings.
The second type of damages are referred to as either noneconomic or general damages. This includes emotional duress and pain and suffering.
Finally there are punitive damages which are not necessarily awarded to the plaintiff. These are often monetary penalties applied to the defendant he was found to be negligent regarding the focus of the lawsuit.
Statute Of Limitations For Kansas Paraquat Lawsuit
In the state of Kansas Statutes section 60-513, you only have two years from the date of your injury in order to file your Kansas paraquat lawsuit. That's why it is important to speak with a competent personal injury attorney right away that will understand how to prepare a case and seek damages.
If you are in Kansas, and you believe that you have been exposed to paraquat, you may want to speak with one of our attorneys. Our law firm has been representing the people of Kansas for years. We are well aware of the dangers of paraquat and what it can do to people through constant exposure. You can call us directly, or you can simply visit our website for more information. keithlawgroup.com