If you or someone you know have been or was exposed to paraquat and ended up being diagnosed with Parkinson's disease, you might be entitled to join the ongoing Arkansas paraquat lawsuit. Get in touch with a Paraquat attorney from Keith Law Group today for a free, no-commitment consultation to have your situation reviewed and discuss available legal options in order to file an Arkansas paraquat lawsuit.
Call us today at (479) 326-7734
What's Paraquat?
Paraquat is a highly toxic herbicide that's generally used as a plant killer, primarily for grass and weed control. In the U.S., Paraquat is primarily sold in the form of a liquid with various strengths. The Environmental Protection Agency (EPA) classifies the herbicide as "restricted use", which means that it can only be used by individuals who're licensed applicators.
The product, which is applied directly to vegetation in the form of a spray, kills leaves immediately it comes into contact with them. It's worth noting though that it becomes inactivated once it comes into contact with soil. The product is primarily used as a solution for clearing out fields for planting, as well as to destroy cannabis crops in the U.S. and Mexico. As per the Unified Parkinson's Advisory Council, the herbicide is also used to kill weeds that have become resistant to glyphosate-based herbicides such as Roundup.
Paraquat in its pure form is highly toxic to mammals (and that includes humans) and has the potential to cause acute respiratory distress syndrome. The most common way of exposure to the herbicide, leading to poisoning is swallowing or ingestion.
The problem with Paraquat is that it can be easily mixed with water, food, and other beverages. That's because one might not know that the water, food, or beverage they are eating is contaminated if it is laced with a type of Paraquat that doesn't contain safeguard additives (vomiting agent, dye, and odor.)
Paraquat poisoning can also happen through skin exposure. However, poisoning is most likely to happen if one's skin is exposed to the herbicide for a long time, if their skin isn't intact (they have cuts, sores, or rashes), or the product they are exposed to is highly concentrated. When inhaled, the herbicide could lead to lung damage.
A majority of paraquat poisoning fatalities (about 93%) are suicides and generally occur in developing countries. Considering that Paraquat's toxic dose is low (2 teaspoons or 10ml is enough to kill), there are several campaigns to restrict the product's availability by locking up Paraquat stores and requiring user education. Other campaigns are also currently pushing or have pushed for the herbicide to be controlled or banned. In 2011, South Korea passed a law that bans the sale or existence of the product in the country, what followed was a 46% drop in pesticide-related deaths. Other countries that are currently phasing out the herbicide include China, Brazil, and the EU.
What Side Effect and Injuries Does Paraquat Cause?
Paraquat Dichloride is one of the most popular and powerful herbicides used for grass and weed control. The PANAP (Pesticide Action Network Asia and the Pacific) reports that the herbicide is one of, if not, the most toxic weed killers to ever be marketed in the last six decades.
When inhaled or ingested, Paraquat rapidly spreads to all parts of the body, causing a toxic chemical reaction. According to the Centers for Disease Control and Prevention, even the mildest exposure to the herbicide could lead to liver failure, kidney failure, heart failure, seizures, coma, and even death. Prolonged exposure could lead to body cells accumulating toxic chemicals, something that could lead to life-long and life-threatening consequences. Health issues that arise from prolonged exposure to Paraquat include:
– Parkinson's Disease
– Birth defects
– Cancer
This is why it is imperative that you contact your personal injury lawyers to file an Arkansas paraquat lawsuit today.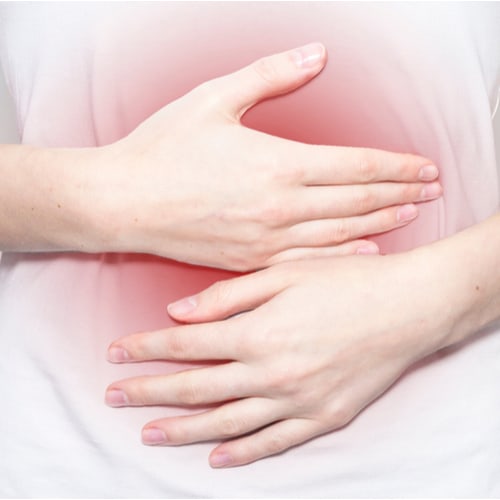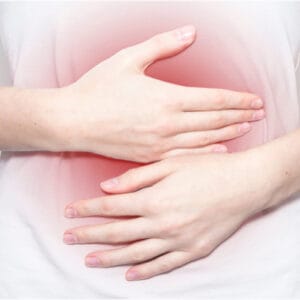 What Do We Know About Lawsuits Regarding Paraquat?
While the debate surrounding the product isn't as popular as that regarding Monsanto's Roundup herbicide, people who've been impacted by the product, especially those who link their Parkinson's disease diagnosis to chemical agents, have now started filing lawsuits.
The first lawsuit against Paraquat was filed in 2017 by an Illinois man whose exposure to the herbicide began as a kid living on a farm and was later diagnosed with Parkinson's disease. Another suit against the product was filed in 2018 in Illinois by a man who says their Parkinson's diagnosis was due to their exposure to the herbicide. The plaintiff claims that Syngenta's (the company that makes Paraquat) failure to warn the public of the product's known hazards is what led to his condition.
More lawsuits are being filed and lawyers are currently investigating claims from people who believe their exposure to the herbicide is responsible for their emerging symptoms for diseases like cancer and Parkinson's disease. The legal team at Keith Law Group is also currently taking new paraquat cases; so, if you live in Arkansas and think you might have a claim to file against Syngenta for their product, get in touch with us today for a free Arkansas paraquat lawsuit review.
How Can the Arkansas Paraquat Lawsuit Attorneys at Keith Law Group Help?
Companies that make chemicals such as herbicides have a duty to provide their consumers with safe products that aren't unreasonably dangerous and free from defects. If a particular product poses a risk to consumers, the maker of the product must ensure that they provide sufficient warnings.
If they fail to do so, they could be legally held responsible for any injuries caused by the product. At Keith Law Group, we have the experiences, expertise, and resources needed to pursue legal action against big manufacturing companies like Growmark and Syngenta.
We have a successful and proven track record and have won several million-dollar suits on behalf of clientele harmed by different products. If you have developed Parkinson's disease, or any other complications due to being exposed to Paraquat, we can help you file an Arkansas paraquat lawsuit against those responsible and recover damages.
What's the Process of Filing a Class Action or Mass Tort?
Mass tort lawsuits stem from defective devices or drugs on the market that harm a considerable number of people. Toxic torts are a type of mass tort that involves hazardous chemicals or pollutants that have poisoned people. If you've been harmed by Paraquat and we see that your case has the potential to seek damages, then the next step is to file an Arkansas paraquat lawsuit. Here is a look at the steps taken to file a mass tort:
– Review records: Our attorneys will examine your medical records and statements to identify the drug or device and injuries.
– Injury consistency: We compare your injuries or damages with those of people who've been harmed by the product to see if they are similar or related.
– Federal court filing: We consolidate your case with other cases to speed up information gathering and processing.
– Bellwether trials: A small collection of lawsuits, picked from a larger pool of associated cases, are tried first. The ruling made on these cases generally determines how future cases will turn out.
– Settlement: This happens once the defendant and plaintiffs (which includes you) enter negotiations to reach a settlement agreement. The defendant proposes a settlement fee to the plaintiffs who then decide whether they'll take it or proceed to trial.
What Damages Can I Receive If the Arkansas Paraquat Lawsuit Case is Successful?
When it comes to mass tort, damages are meant to help return those affected back to the position they were before a product harmed them. In most tort cases, two types of damages appear frequently, these are:
I) Compensatory Damages
Courts will award claimants compensatory damage as compensation for the harm caused to them. Compensatory damages generally fall into two subcategories:
– General damages: These compensate claimants for non-monetary aspects of their damages or loss like pain and suffering.
– Special damages: These compensate claimants for the financial aspect of their loss. They compensate you for the out-of-pocket expenses you incurred due to the tort.
II) Non-Compensatory Damages
Courts may also award non-compensatory damages for the harm caused. These include:
– Punitive damages: These are generally awarded when the defendant committed egregious behaviors that the court wants to deter and punish. However, it's worth noting that punitive damages are generally only awarded in extreme circumstances, like when the respondent's behavior was especially shocking.
– Aggravated damages: These are awarded in situations where the respondent's conduct caused the claimant particular grief, humiliation, or distress.
– Nominal damages: Courts may also award what's known as "nominal" damages in cases where the defendant slightly infringed the rights of the claimants.
Is There a Time Limit to Filing an Arkansas Paraquat Lawsuit?
The statute of limitations when it comes to product liability cases in Arkansas is three years from the day you knew or should have known you were injured. There are a few exceptions that could either lengthen or shorten the time within which you can file a product liability lawsuit. As such, if you feel that you have a case against companies like Syngenta, get in touch with Keith Law Group right away and let us help you determine if you have a case or not before it's too late.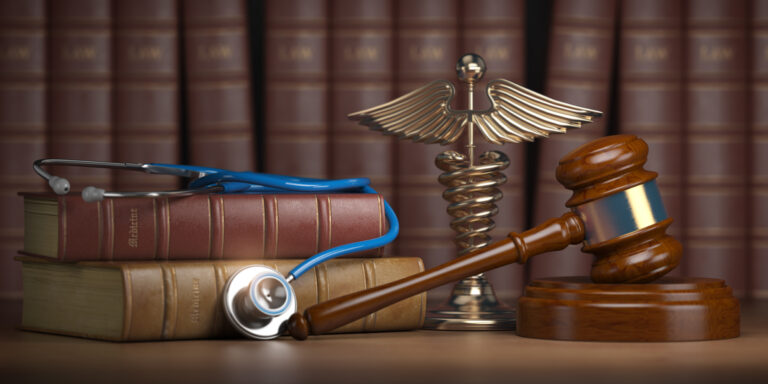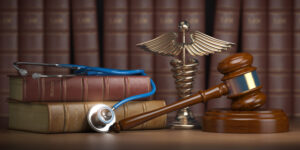 Let Keith Law Group Help You File Your Arkansas Paraquat Lawsuit.
We at Keith Law Group are currently taking on new Arkansas Paraquat Lawsuit Cases. If you were exposed or used Paraquat and have officially been diagnosed with Parkinson's Disease, you probably might have a valid claim against Paraquat. Call us on (phone) today to find out if your case qualifies for an Arkansas paraquat lawsuit. Our initial meeting is free of charge, and we won't charge you for our services unless we win the case. Get in touch today and let our professional Arkansas paraquat lawsuit attorneys help you seek compensation for your damages.