A bladder sling is designed to treat urinary incontinence. Unfortunately, if there is a defect in the design of the device, it can cause complications, ranging from mild to severe. If either you or a loved one has suffered because of a bladder sling defect, Keith Law Group can help.
Our team has over 35 years of combined legal experience, and we can fight to ensure that you're compensated for your injuries. We specialize in personal injury claims. If you're considering an Arkansas bladder sling lawsuit, reach out to us at (479) 326-7734. We offer free consultations and would be happy to meet with you.
Bladder Sling Injuries
Bladder sling defects are unfortunately common. Data from the Food and Drug Administration states that approximately 10% of women that undergo bladder sling transport procedures experience mesh erosion within one year of the surgery. This and other mesh defects can cause numerous injuries, such as:
Urinary tract infections
Intense abdominal pain
Bladder tearing
Vaginal tissue erosion
Discomfort during sexual intercourse
Pelvic prolapse
Organ damage
Not only can a defective bladder sling cause patients to experience the same medical issues they had prior to their surgery, but it can cause a host of new symptoms. Some of these side effects can be serious, and if not treated, they can lead to more medical problems. That's why you're entitled to seek compensation for any injuries you've sustained because of your bladder sling.
Bladder Sling Recalls
Many patients have experienced bladder sling complications, and because of this, there have been a number of bladder sling recalls. Many of these recalls came from leading manufacturers, such as Johnson & Johnson.
Boston Scientific has issued multiple recalls, including recalls for the ProteGen Sling and the Pinnacle Pelvic Floor Repair kit. In some cases, companies like C.R. Bard have not issued an official recall, but have stopped selling items that are prone to defects.
Whether your complications were caused by medical malpractice or by a defective device, Keith Law Group is here to help you. We'll provide you with qualified representation and unwavering support throughout this process. Call us at (479) 326-7734 to discuss your case with a member of our team.
Are There Any Ongoing Bladder Sling Lawsuits?
In 2011, the FDA issued a statement stating that they have received thousands of reports about complications caused by bladder sling mesh. In 2016, the agency reclassified bladder slings as a high-risk medical device. Many women have experienced complications caused by these devices, and because of that, there have been many lawsuits.
To date, there have been more than 70,000 lawsuits filed because of defective bladder slings. Some of these cases have been settled by the manufacturer, but many more cases have escalated to trial. There are currently seven centralized lawsuits involving defective bladder slings.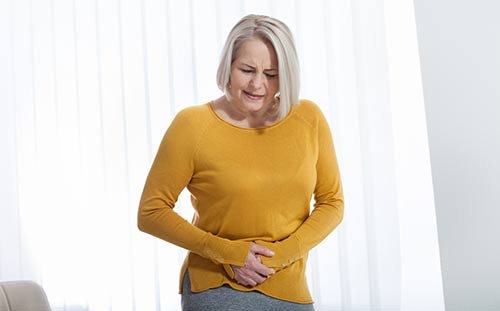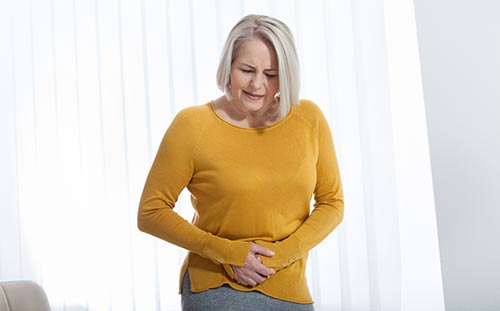 If you've experienced a bladder sling injury, talk with the personal injury lawyers at Keith Law Group as soon as possible. We are very familiar with the issues caused by bladder slings, and we can work to ensure that you're compensated for your injuries. Talk to us if you're ready to file an Arkansas bladder sling lawsuit.
How Long Do I Have To File A Bladder Sling Lawsuit in Arkansas?
In Arkansas, product liability claims typically need to be filed within three years of the date of injury or damage. This is covered under Arkansas code 16-116-203. However, if the claim is being made alongside a claim covered under the Arkansas Medical Malpractice Act, there is a two-year limit on filing a claim.
Arkansas follows what is referred to as "the discovery rule" when it comes to the statute of limitations. This means that the clock begins to run after both the injury and the probable connection to the bladder sling have been discovered. In some cases, parties involved in a lawsuit may dispute the date of discovery.
Claims can be dismissed on statute of limitations grounds, which is why it's crucial that you have the support of an experienced and dedicated legal team. Once you've discovered your injury, you should speak to an attorney about a bladder sling lawsuit as soon as you possibly can. Fast action can keep your lawsuit from being dismissed.
How Can an Attorney Help My Bladder Sling Claim?
If you have been the victim of a bladder sling defect, a lawyer can work to ensure that you are properly compensated for your injury. You can make a claim for several types of damages, such as:
Medical expenses
Loss of wages
Loss of consortium
Future medical expenses
Pain and suffering
In many cases, the complications caused by a bladder mesh defect can be far more severe than the urinary incontinence that the sling was intended to treat. Victims may need to be hospitalized because of their injuries and may even need surgery. In rare cases, bladder sling complications can even be fatal.
Arkansas bladder sling lawsuits are often filed against large corporations that have skilled legal teams working for them. If you want your claim to be successful, and if you want to receive the maximum amount of damages, you need an experienced attorney working for you.
Contact Keith Law Group To Get Started on Your Arkansas Bladder Sling Lawsuit
If your bladder sling has failed, you aren't alone. There are many women that have sustained injuries and trauma because of a failed bladder mesh. While manufacturers have recalled some models that are prone to defects, there are still people that are suffering because of these devices.
You deserve to be properly compensated for any injuries caused by your bladder sling. A bladder sling lawsuit can ensure that you're able to cover medical expenses, make up for lost wages, and get the treatment that you need to fully recover.
Keith Law Group specializes in injury cases and will fight to ensure that you receive the compensation you are owed. We work on contingency, which means you won't pay anything unless we win your case. To learn more, call us at (479) 326-7734 and schedule a free consultation with a member of our legal team.