When a baby is born, it becomes a moment of intense joy and excitement with the promise of a new life. However, if a baby is prematurely born, this happy opportunity can also trigger stress, anxiety, and concern for the baby's health. During this period of severe vulnerability, and often on doctors' advice, new parents can switch to feeding the infant formula to supplement the premature baby's diet. When infant formula is administered to premature babies during hospitalization, it should be a safe exercise without posing any additional risk or danger to these fragile and helpless babies.
Unfortunately, many premature newborns end up severely injured or die after consuming cow's milk-based formulas. These infants and parents whose lives have been irreversibly affected by multinational corporations' negligence need the best that can be offered and should never be left to suffer in vain. At Keith Law Group, our injury attorneys strive to make sure there is fair and full compensation to you and your family. If the negligence of the infant formula manufacturer affects your newborn or the newborn of your loved one, you should reach out to us immediately at (479) 326-7734 for a free consultation to see if you should be included in an Arkansas infant formula recall lawsuit.
What Infant Formulas Have Been Recalled?
Some infant formula manufacturers manufacture cow milk rich in calories, yet the products are specifically designed for premature babies. Below are some of the manufacturers whose infant formulas had to be recalled.
Why Were They Recalled?
Premature babies have died or suffered intense injures after consuming cow's milk, and their parents were not aware of the risks involved. The manufacturer of Similac, Abbott Laboratories, and the manufacturer of Enfamil, Mead Johnson & Company did not provide instructions, guidelines, or warnings for the potential risks of Necrotizing Enterocolitis (NEC) in preterm infants. As a result, these infant formulas were recalled.
What is Necrotizing Enterocolitis?
Necrotizing Enterocolitis (NEC) is a disease of the gastrointestinal tract that mainly affects premature babies. This disease can cause destruction, inflammation, and infection of intestinal tissue. NEC usually leads to the death of tissues in the intestinal lining (necrosis). It affects 5 to 10 percent of premature babies, and the risk increases in relation to the reduction of the premature baby birth weight.
In 10 – 50 percent of cases, NEC can lead to death, while in others, it can cause intestinal excision, cerebral palsy, brain injury, and complete blindness in both eyes. This illness usually occurs in the first two weeks of life, after beginning the formula feeding. Many experts claim that consuming cow's milk is the leading cause of NEC. Note that in the neonatal intensive care unit (NICU), many babies are fed on formula.
Symptoms
It is crucial that parents realize the symptoms and see a doctor right away if they think their infant suffers from NEC. The commonly known symptoms of NEC are:
Dark or bloody stool
Feeding problems
Vomiting
Delayed in gastric emptying and constipation
Diarrhea
Decreased ileum sounds
Lethargy
Red, tender, or painful abdomen
Apnea
Hypotension (Low Blood Pressure)
Shock during advanced stages
Slowed heart rate (Bradycardia)
Reduced peripheral blood flow
Cardiovascular collapse (advanced stages)
Abdominal wall erythema during advanced stages
Unstable temperature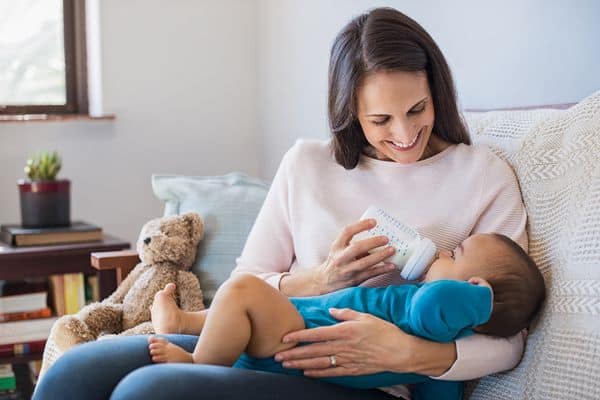 Causes
The specific cause of NEC has not been well understood, but experts claim the following reasons can cause the illness:
Insufficient oxygen during childbirth
Using a cow's milk infant formula
Excess red blood cell levels
Other risk factors for NEC are low birth weight and preterm birth. Although the precise cause is unknown, if your child has been diagnosed with an NEC after consuming cow's milk, contact the Arkansas product liability attorneys as fast as you can to learn more concerning your legal rights.
Diagnosis
Prompt treatment and diagnosis are essential factors to prevent permanent damage and save the child's life. If not well diagnosed and treated promptly, NEC can cause intestinal perforations, abdominal infection, intestinal narrowing, or worse. To diagnose NEC, physicians can do the following:
Gently touch the baby's belly to look for tenderness, pain, or swelling
Take an X-ray of the abdomen to assess for intestinal damage
Perform a stool test to look for bleeding
Collect blood samples to determine the number of platelets and white blood cells
See if any intestinal liquids are getting into the abdomen by inserting the needle into the abdominal cavity
Treatment
Necrotizing Enterocolitis treatment usually involves relieving gas from the bowel and stopping feedings by putting a tube into the stomach. Usually, intravenous feeding and antibiotics treatment are also started. The child's condition is constantly monitored with blood tests, abdominal x-rays, and blood gas analysis.
Swelling of the belly wall (peritonitis) or a hole in the intestine (perforation) will need an operation. The dead intestinal tissue or the necrotic is cut off, and a colostomy (a surgical procedure where a piece of the large intestine is transferred to an artificial gaping in the belly wall to avoid damaging the large intestine).
Also, an ileostomy (a surgical operation that makes an opening of the loop or end of the ileum out on the skin surface-intestinal waste passes through the ileostomy and on the external ostomy system is where it is collected) is performed. Several weeks or months later, when the inflammation and infection have disappeared, the bowel can then be reconnected.
How Do I Know If My Child Has Been Affected By NEC?
The most common signs are abdominal distention (swelling of the abdomen) or bloating. The stomach may also be red or tender. In many cases, the child may vomit, especially green vomit that contains bile. If you suspect your baby is developing NEC, prompt treatment is needed to minimize bowel damage. If your child has been diagnosed with NEC, contact us immediately at (479) 326-7734 to speak with our lawyers.
As Keith Law Group, we have the required resources to investigate and defend against Abbott Laboratories and Mead Johnson and Company for their failure to protect children from injuries caused by using specific formulas.
How Can Our Lawyers Help?
In instances where your child has been diagnosed with Necrotizing Enterocolitis (NEC) or has experienced lifelong complications, or even died of NEC, it is crucial to understand why the disease occurred. Unfortunately, we have realized that the negligence of infant formula manufacturers causes some NEC cases.
Some manufacturers of infant formulas make cow's milk-based formulas and fail to warn the parents, caregivers, doctors, and medical specialists on the labels. Without knowledge, many parents believe they are non-cow milk infant formulas indicated on the labels and feed their premature babies innocently without knowledge of the involved risks.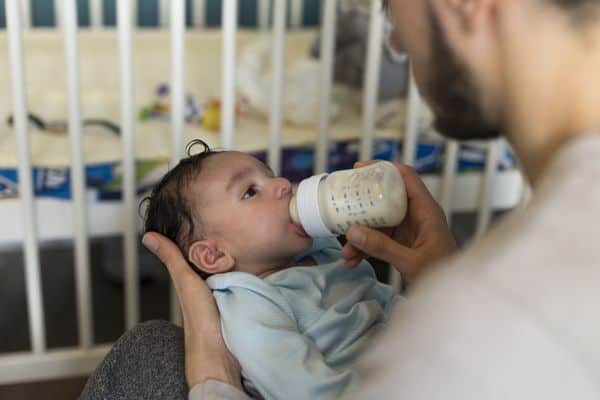 Our team of Arkansas product liability attorneys provides free case reviews to all parents facing these challenges. It's vital to know more about what causes the child's illness and whether you have a reason to take legal action.
The Keith Law Group is always ready to address compensation issues related to Abbott and Mead Johnson Laboratories, manufacturers of infant formulas for Similac and Enfamil. As Keith Law Group, we understand the complexities involved in such legal procedures, and we can assist you in filing the following lawsuits:
Product Liability Action Against the Formula Manufacturer
Suppose your child is injured or dies after being fed cow-milk formula. In that case, you may be compensated for your medical bills and other damages related to injuries sustained by your child and family. However, the compensation process is not straightforward, and without an experienced legal team, you might fail to get fair compensation. We will help you file a lawsuit against companies that manufacture and sell infant formulas you fed your premature infants.
Contact Keith Law Group to See if You Have an Arkansas Infant Formula NEC Recall Lawsuit
If a baby is born prematurely, breastfeeding may be impossible, and the newborn may need additional nutrition to promote growth and development. These reasons make parents and caregivers switch to infant formula to complement their diet. Unfortunately, feeding premature babies is not always safe, as some manufacturers such as Enfamil and Similac package cow's milk-based formula.
Experts have linked the cow's milk formula to the cause of Necrotizing Enterocolitis (NEC), a fatal disease that primarily affects preterm infants. If you are a victim of your newborn being fed with such a product, Keith Law Group is ready to help you understand if you have a claim and assist you through the complex legal process. Do not hesitate to contact the experienced and compassionate Arkansas product liability attorneys at the Keith Law Group if you think this formula has harmed your newborn. We offer free case reviews. Call (479) 326-7734 today to schedule a meeting.