Slip and fall is the leading cause of personal injuries in Arkansas and often occurs every day and can happen anywhere. It can happen in an office building, grocery store, sidewalk, restaurant, and other locations. According to the Premise Liability Law, property owners must maintain a safe environment within their premises to avoid the public from being injured. If a property owner fails to maintain a safe environment, they can be held liable for any resulting injuries.
Therefore, if a slip and fall victim sustains injuries due to another person's negligence, they will benefit significantly from the services of a Rogers slip and fall lawyer. A lawyer gives a victim legal resources, expert witnesses, and expertise/skills.
At Keith Law, we have a team of highly skilled and committed lawyers. We offer personalized services to all clients. Book a free initial consultation session with a lawyer if you are a slip and fall accident victim. Get to learn more about your legal options by calling our personal injury lawyers in Rogers at [PHONE].
What Are The Most Common Slip And Fall Accidents?
Although slip and fall accidents seem minor, there are situations where it can be life-threatening. Contact a lawyer in Rogers, Arkansas, immediately if you are a victim of a slip and fall accident. It does not matter the type of accident, with a skilled lawyer, you will get the compensation you are owed.
We represent victims who have suffered injuries from all types of slip and fall accidents, including:
Improper Structural Maintenance or Defect
This is by far one of the most common causes of slip and fall accidents. Examples include cracked sidewalks, poorly constructed staircase, potholes, broken floor tiles, and much more.
Unlit hallways or Walkways
Unlit walkways and hallways, especially in an apartment building, can cause serious slip accidents.
Broken Staircases or Escalators
Often caused by negligence or a lack of maintenance leading to missing handrails.
Wet Surfaces
This is another most common cause of a slip and fall accident. This type of accident is common in stores, hospitals, offices, nursing homes, and commercial spaces. It is caused by improper maintenance, spills, or not using proper warning signs.
Hazardous Debris
Debris is another factor that causes slip and fall accidents. Examples include inappropriate dumping, tree branch, and leaves pile up.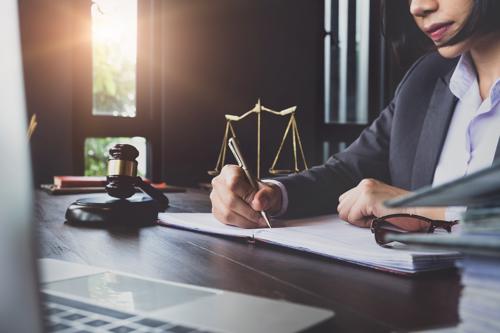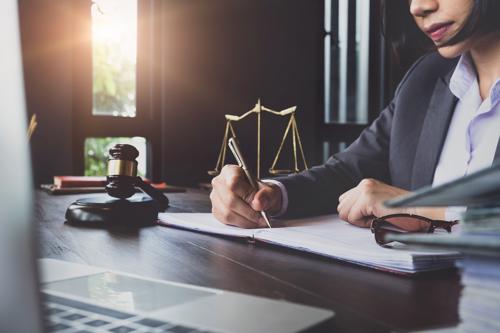 Weather-Related Conditions
We cannot control the weather, but still, it causes a huge number of slip and fall accidents. Snow and ice are more particularly notorious in causing injuries. Property owners must apply winter safety procedures.
Failure to Use Warning Signs
Signs must be used to indicate slippery surfaces or wet surfaces, especially during cleaning. If this is not possible, restricting is wise to prevent slip accidents.
Do I Need The Services Of A Lawyer For A Slip And Fall Claim?
It is wise to hire a premises liability lawyer in Rogers immediately after the accident. It is important to note that these cases are difficult, mainly because businesses employ risk management teams who are very skilled. They are trained to take action and even clean the accident scene. As such, you need a lawyer who is not only skilled but can also access a team of expert witnesses and accident reconstruction teams.
Furthermore, insurance companies are like any other business. Their primary goal is to maximize profit and limit expenditure. As such, after an accident, they often try to settle faster and as little as possible. They do not have your best interest at heart. A lawyer will help you get the maximum amount possible, including future expenses and losses.
Get in touch with our team of professionals today to learn more about your legal representation. At Keith Law, we offer personalized representation. Furthermore, we do not get paid until you get the compensation you are owed. Book your free consultation through (479) 326-7734.
What Should You Do After A Slip And Fall To Help Your Claim?
There are a few steps you can take to strengthen your compensation claim or case. This is similar to the techniques used after a car accident. In fact, the steps you take after an accident will have an impact on your claim down the road (it can either increase or decrease the total amount you are owed). Consequently, if you are involved in an accident, follow these steps:
Report the accident to the manager
Take relevant photos (if this is not possible for you, ask someone close to you to help)
Collect the numbers, names, and address of witnesses
Seek immediate medical attention
If possible, ensure the problem is addressed immediately
How Is A Slip And Fall Accident Proven?
Although slip and fall accidents seem minor, there are situations where it could lead to life-threatening injuries. Remember, these cases are challenging. Furthermore, businesses will hire a risk management team that will surely take action immediately after the accident. Sometimes, they are forced to hide evidence to avoid paying up.
For the other party to be held responsible for the injuries suffered, the plaintiff must provide evidence showing the following:
The Property Owner Knew of the Hazardous Condition
The plaintiff must provide evidence showing the defendant knew very well of the hazardous conditions or reasonably knew it existed. For example, assuming that a pothole is the cause of injuries, but the property owner knew it was there and failed to repair the damage. In a nutshell, the bottom-line is whether any reasonable person would have identified the condition as hazardous. Or if the defendant has the opportunity to fix the problem before the accident but failed to do so.
The Plaintiff did not Know of the Danger
The lawyer must prove the plaintiff did not know the danger existed and did not see it in time. Or simply, there were no signs to indicate the danger.
Providing proof in such a case is not an easy task. There are a lot of moving parts which all must come together in order to be successful. The truth is that your chances of succeeding are low without the help of a skilled lawyer. At Keith Law, we have all the resources needed to collect proof for the case. Speak to our slip and fall lawyers today through (479) 326-7734 to know your legal options.
How Is Liability Determined In A Slip And Fall Claim In Arkansas?
Arkansas is a Modified Comparative Negligence state, which is also referred to as Modified Comparative Fault. This is a law that an injured person bears some responsibilities for causing their injuries. Generally, the blame will be divided between all responsible parties, and fault percentage is assigned to each party based on their role in the incident.
The state's liability law is considered modified because it differs from comparative negligence and pure contributory negligence. This rule only applies when the injured person is found to be less than 50% at-fault. In a situation where the plaintiff is found to be more than 50% at fault for the accident, then the state will use the traditional legal law of contributory negligence.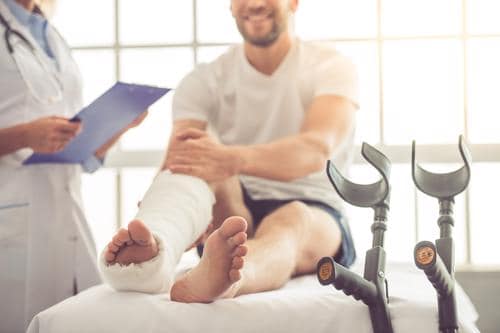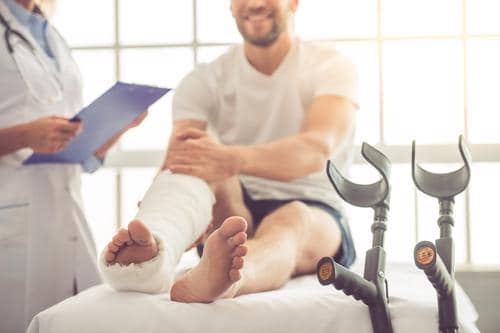 The word 'Reasonable' often comes in settlement negotiations and specific key stages of a compensation claim. The goal is to identify if the defendant is liable for the damages and failed to take reasonable actions. Therefore, in the effort of trying to identify the at-fault party, it must be proven that the defendant failed to act reasonably. Below are a few factors to consider:
Did the plaintiff have a reason to be on the property at the time of the accident?
Did the defendant provide adequate warnings?
Would a reasonable person in the same situation have noticed the danger and avoided it?
Was the plaintiff engaged in an activity that resulted in a slip and slide accident?
Did the obstacle or danger exist for long enough that a reasonable person would have taken action?
Was there a reasonable justification for creating a potential danger?
Was limited visibility the leading cause of the accident?
What Is Statute Of Limitation In Arkansas?
The statute of limitations can be defined as a statutory time limit for filing litigation, which is enforced at the state level. In other words, it is a time limit to file a personal injury case against any party, from the date of the accident. Arkansas has a three-year statute of limitations, according to Arkansas Code 16-56-105.
It is important to note that state laws are subject to changes, often through enacting newly passed legislations or higher courts. This is why it is paramount to seek the services of a lawyer to protect your rights.
Let Our Rogers Slip And Fall Lawyers Help Your Claim
Our lawyers have extensive knowledge, experience, and skills to help slip and fall victims protect their legal rights. Therefore, if you have been injured in a slip accident, do not hesitate to contact a professional. Do not hesitate to contact a professional as quickly as possible to limit losing evidence. Furthermore, you get access to the knowledge and resources needed to secure the compensation you rightfully deserve.
Our legal team will find aggressive ways and strategies to win you the case. We do offer free initial consultation services. Do not worry about the cost because we do not get paid until we win the claim. We have helped many clients recover millions in compensation. We are known countrywide and have been in the industry for more than 35 years. To learn more about your legal options, call our Rogers injury firm at (479) 326-7734.