Many people have experienced a situation where their lives have been put in danger due to someone else's negligence. A premise liability claim usually occurs when you suffer an injury in an accident, on another person's property. Property and business owners should put measures in place to ensure that the lives of those around them are safe. If they fail to maintain their property and it causes someone to be injured they can be held liable for the harm they caused.
Contact a Rogers premises liability lawyer if you or a loved one have been injured due to property negligence. At Keith Law Group we can help prove liability for your injury, calculate your damages, and file your claim. Call our Rogers personal injury lawyers today at (479) 326-7734 to start your compensation claim.
Do You Have A Premises Liability Claim?
In Rogers, Arkansas, every property owner is expected to exercise reasonable care when it comes to maintaining their property. It is their responsibility to mitigate accidents from happening on their premises. If the property owner fails to maintain a safe property which results in someone dying or getting injured on their property, they will be held liable.
This applies to every person that enters the property of the owner, except for trespassers. If you are a trespasser and you happen to get injured while on someone's property, then the owner might not be held liable, depending on the circumstances. We need to understand that you have to show that the property owner was negligent in the maintenance of the property, for you to win a premises liability claim.
Common Injuries In Premises Liability Cases In Arkansas
Common premises liability claims include:
Slipping
Premise liability accidents happen due to many reasons. One of the most common types of incident that causes injuries is a slip and fall accident. It is possible for a victim to slip and fall while on your property due to several reasons. For example, a victim may slip on a spill which the cleaning manager forgot to clean up. This fall could result in injuries such as sprains, broken bones, and head injuries.
Tripping
It is also possible for a victim to trip on an unmarked step and fall. If they missed a stair and fall, they could incur severe damages such as broken bones and facial injuries. They could even break their teeth. If this happens, the victim has a right to ask for compensation. Trips and falls can be as a result of low lighting or cracks.
Structural Failure
If your property is under construction, there is a high chance of the people getting injured. If you notice any structural failings, you must inform every person accessing the building and ensure that safety measures are being taken by each party. You want to avoid injuries happening as a result of falling objects or weak structures.
Who Is Responsible For An Injury In A Premises Liability Case?
In Arkansas, each property owner has a duty of care to ensure that no individuals are injured while on their property. When determining who is responsible for the accident, we need to understand who owns the property and who maintains the property. In some cases, you will find that the property owner is not liable because the person who leased the property was in charge of maintaining it. In other cases, both the owner and the person maintaining the property could be held liable.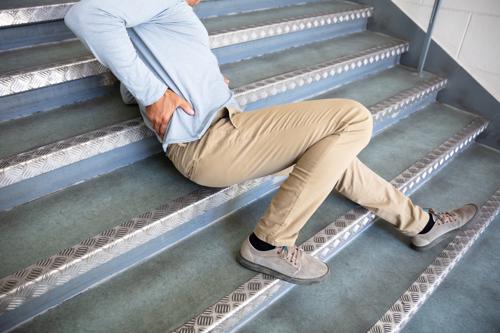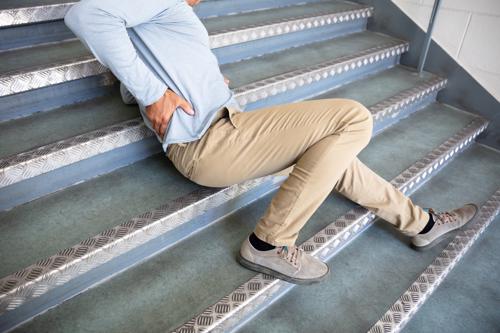 For you to win the case, you must show that the owner was aware of the condition on their property but neglected his or her duty of care. You also need to show that the property was unsafe and that the owner did nothing to eliminate the hazardous condition. If the property owner did not inform you of the potential danger, they might be held responsible. The maintenance and security staff may also be held liable since they knew about the property's defects.
Can You File A Premises Liability Claim For An Injured Child?
If you take your child to a daycare, the center may be held liable if the child gets injured while in their care. This is especially so if the daycare didn't take precautions to protect the child from potential danger in the daycare center. The people taking care of the children are expected to supervise all the children's activities. For example, they shouldn't allow children to play with sharp and hazardous objects. If the children go swimming, they should be under supervision to ensure they are safe. However, if the injury occurs due to regular childhood play, the court might not hold the daycare center liable.
Can You File A Premises Liability Claim For A Work Injury In Arkansas?
Employers have an obligation to provide safe environments for their employees to work in. They should ensure that safety measures are put in place and that all employees are aware of any potential dangers on the property. The Arkansas Workers Compensation Commission requires that every employer provides coverage if they have more than two employees.
However, Relief organizations and NonProfit organizations are not required to provide coverage to the employees. If you get injured at the workplace, your coverage should pay for all your medical bills and lost wages for that period. You must report the incident to your employer as soon as it occurs.
What Is The Deadline For Filing An Arkansas Premises Liability Claim?
How much time you take to file your premises liability lawsuit is dependant on the statute of limitations. In Arkansas, you have up to three years to file a lawsuit due to injuries you incurred on another person's property. If you take too much time and the deadline passes, you will be barred from filing a claim for your injuries.
Contact A Rogers Premises Liability Lawyer At Keith Law Group
You need to know the laws regarding premises liability to have a successful claim. If your claim is denied due to improper filing or poor negotiations you may unjustly paying for your own medical bills. If in need of a premises liability lawyer call our injury law firm in Rogers at (479) 326-7734. You will not regret it.