Abuse in a nursing home environment is criminal behavior. The state of Arkansas and federal laws have laws in place that are designed to protect residents. Unfortunately, in spite of these laws, some nursing home residents are the victims of abuse. While physical abuse and neglect are the most common types of abuse, elder sexual abuse is also a problem.
Our Rogers nursing home sexual abuse lawyers can help if you suspect that a loved one has been a victim of this abuse. Our team has more than 35 years of experience and will provide you with support during this troubling time. We'll also help you seek justice and compensation. Call us at (479) 326-7734 to schedule a free consultation.
What Leads to Sexual Abuse in Nursing Homes?
Sexual abuse is defined as non-consensual sexual contact between one party and another. Nursing home sexual abuse can take many forms, including:
Unwanted intimate touching
Taking sexually explicit photos or video of a resident
Forced nudity
Forced observation of pornographic materials
Forced observation of masturbation
Forced sexual contact
Rape
Nursing home residents are in a vulnerable position, which makes them an ideal target for abusers. The staff at a nursing home are in a position of authority, and unfortunately, there are people that will take advantage of that.
In many cases, abuse victims may be suffering from dementia or other cognitive issues, which means they may not be able to report their abuse. According to research from the National Institute of Justice, elders are less likely to be believed when they report abuse, particularly if there are no physical signs of abuse. Furthermore, elderly sexual abuse victims are less likely to aid in the conviction of their abuser.
Arkansas statute 5-28-103 states that elder abuse may be classified as a felony. In addition to legal penalties, your loved one may be entitled to financial compensation. Contact Keith Law Group now to discuss your situations and learn more about your legal rights and options.
Signs of Sexual Abuse
When a nursing home resident is the victim of sexual abuse, there may be physical signs of the abuse, such as:
Sexually transmitted diseases
Genital infections
Bruising around the chest, genitals, or inner thighs
Vaginal or anal bleeding
Pelvic injuries
Torn clothing
In some cases, there will be no visible signs of abuse, but an elder may display other signs of abuse, such as:
Sudden withdrawal from social interactions
Panic attacks
Unexplained avoidance of a place or person
Fear of being left alone
PTSD (post-traumatic stress disorder) symptoms
Excessive anxiety
Aggressive behavior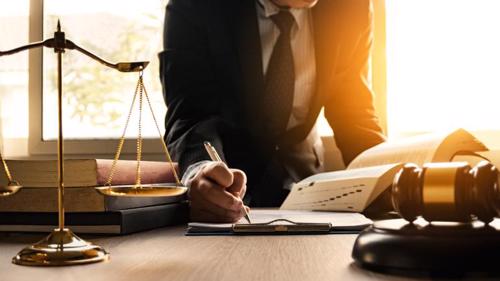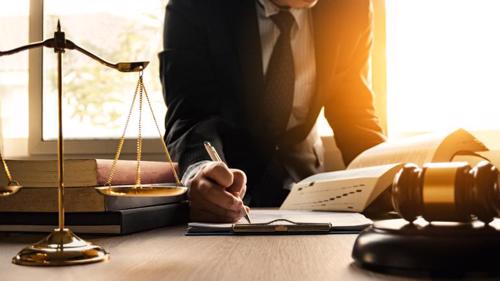 If your loved one has stated that they are being abused, or if they have shown signs of sexual abuse, you need legal help. Contact Keith Law Group to speak to a nursing home sexual abuse lawyer in Rogers, Arkansas. We can help your family during this difficult time.
What Nursing Home Residents Are at Risk of Sexual Abuse?
Women comprise approximately 65.6% of the nursing home population and are more likely to be targeted for sexual abuse. Because residents with dementia often have impaired memory and communication, they are also frequent targets. Residents with disabilities are also more likely to be targeted. The National Center on Elder Abuse states that, in nursing homes, 68% of disabled women are victims of abuse and 30% of that group experiences sexual abuse.
Although certain groups are more likely to be targeted, it is important to remember that any senior can be a victim of sexual abuse. It is possible for anyone that has contact with a resident to be an abuser, including permanent and temporary staff, other residents, and visitors to the facility. Nursing homes are legally obligated to ensure resident safety, which includes protection from sexual abuse.
How Should You Report a Sexual Abuse Case in a Nursing Home in Arkansas?
If you suspect that a loved one has been the victim of sexual abuse, you should:
Report the abuse to the administrator of the nursing home
Contact the Rogers City Police Department
Contact the Department of Human Services of Arkansas' Office of Long Term Care
Call the Adult Maltreatment Hotline
Contact Adult Protective Services
Contact the Arkansas Ombudsman Program
You should also contact the Keith Law Group as soon as possible so that we can provide advice and support throughout this process. We will be able to collect evidence on behalf of the abused residence and build a strong case on their behalf.
Who Can Be Held Liable for a Nursing Home Sexual Abuse Claim?
It is the obligation of nursing homes to protect residents and prevent abuse. The perpetrator of the abuse can and should be held accountable for their behavior, but there are other parties that may be liable as well, such as:
Negligent staff members
Nursing home administrators
Medical professionals
If a nursing home has ignored signs of abuse, neglected to report abuse, or failed to provide proper security for residents, they can and should be held legally liable. Arkansas law states that nursing home staff are mandated reporters. A mandated reporter that fails to make a required report is guilty of a Class C misdemeanor and is also civilly liable for damages caused by their failure to report.
How Can a Lawyer Help a Sexual Abuse Claim for a Nursing Home Resident?
There is not always concrete evidence of nursing home sexual abuse. Abusers often target victims who cannot report abuse, and there are not always physical signs of abuse. If you work with a nursing home sexual abuse lawyer at Keith Law Group, we will gather evidence, ensure that claims are addressed, and seek damages on behalf of the victim.
Arkansas law also states that abuse victims have the right to file a civil case. We will work to collect damages for your loved one and will help you to build a solid case against the nursing home.
If you have reason to believe that your loved one has been the victim of sexual abuse in an Arkansas nursing home, it's essential that you speak with a Rogers nursing home sexual abuse lawyer as soon as possible. Our lawyers will investigate the incident, advocate for the victim, and hold the nursing home responsible.
Call Keith Law Group at (479) 326-7734 to schedule a free consultation with a Rogers personal injury lawyer. Don't hesitate to get help for your loved one. We can assist your family during this difficult time and provide you with the support you need.