Are you or your loved one currently living in a nursing home in Rogers, Arkansas? Have you incurred a slip and fall injury? Well, it could be disastrous depending on your age. That's why when a fall happens in the nursing home, it's always a good idea to hire a Rogers nursing home fall lawyer. You might be eligible for compensation and Keith Law Group can help. Contact our nursing home abuse lawyers in Rogers, AR, now and let us help you with your case, call (479) 326-7734.
Nursing Home Fall Statistics
In the U.S, at least 36% of emergency room visits by the elderly can be attributed to nursing home falls. Every year, 1,800 nursing home residents are reported dead because of nursing home falls. A single nursing home, especially one with a 100% occupancy rate can report about 100 to 200 falls every year. Of course, these are the only reported falls and many go unreported.
The elderly, especially those about 65 years old are 4 times more likely to die from falls when living in nursing homes than those living at home or with their loved ones. At least 75% of nursing home residents report injuries from falls every year. The rate is actually double compared to the senior citizens who don't live in nursing homes. More than a third of injuries resulting from falls happen to nursing home residents who can't walk.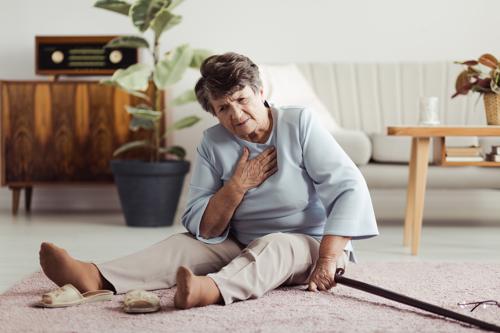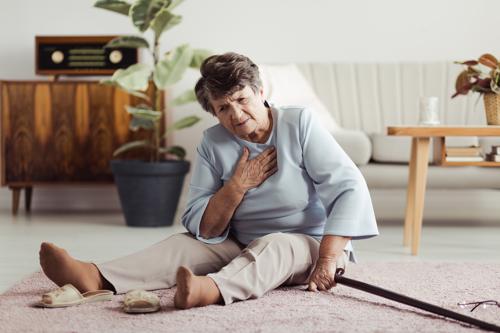 About 2-6% of nursing home falls lead to fractures. However, about 10 to 20% of these falls result in serious injuries. In most cases, these injuries will lead to loss of function as well as disability. On the other hand, nursing home residents who are afraid of falling might avoid walking altogether, isolate themselves, and suffer from depression.
The CDC reports that at least 16 to 27% of nursing home falls are caused by environmental hazards. Note that nursing home residents are older and in worse health compared to the elderly living in their own homes or with relatives. That's why nursing home residents are prone to fall injuries and accidents. If a nursing home is run properly, it's pretty easy to avoid these accidents.
Injuries From Nursing Home Falls
After a fall in a nursing home, your life is likely going to change considerably. Here are some of the common injuries and consequences of a nursing home fall.
Lack Of Mobility And Independence
After a fall in a nursing home, you are likely going to rely on a walker, a cane, or a wheelchair to move around. Also, you are likely going to become less active because you are scared of falling.
Fractures
A nursing home fall can lead to a fracture in the hip, leg, or other bones. For instance, if you try to break the fall, you are likely going to break your arm or wrist. On the other hand, if you hit your head on the floor, you might suffer a head injury. Depending on the type of fall, you might suffer a traumatic brain injury.
Surgery
After a nursing home fall, you might have to undergo surgery. Depending on your age, you are likely going to be exposed to a lot of complications because of the surgery. For instance, you are vulnerable to blood clots and surgical infections because of the surgery.
Long Recuperation And Physical Therapy
Young people bounce back very fast from injuries. However, the elderly heal slowly. After sustaining a severe injury in a nursing home fall, you will need longer recovery time and your physical therapy might be too painful.
Chronic Pain
As a senior citizen, you are likely going to suffer chronic pain even after the wounds from your fall have healed. It's most likely that you will spend the rest of your life in pain.
Causes Of Falls In Nursing Homes
Senior citizens living in nursing homes are likely to suffer injuries from falls because of the following reasons.
Muscle Weakness
As you grow older, your muscles become weaker. As such, you are likely going to suffer from gait problems. Walking around in the garden, halls or in your room in the nursing home can lead to a fall because of muscle weakness.
Environmental Hazards
A lot of nursing home falls are caused by environmental hazards. These include equipment left in the hallways or tripping on furniture. Poor lighting, poorly fitted wheelchairs, wet floors, or poorly maintained wheelchairs are also other causes of nursing home falls.
Medications
Since senior citizens are on a lot of medication, they are susceptible to falls in the nursing home. Sedatives or anti-anxiety drugs have been known to increase the risk of falls. Basically, any medication that affects the central nervous system elevates your risk of falling in the nursing home.
Existing Health Conditions
Senior citizens suffer from a myriad of health conditions, including those that affect mobility. Illnesses such as Alzheimer's disease, Parkinson's, and any other condition leading to an unsteady gait can cause falls. In some cases, the elderly might suffer from orthostatic hypertension that makes a person weak if they stand up too fast.
Does A Fall Mean A Nursing Home Is Negligent/Neglectful?
In most cases, nursing home falls are a sign of neglect and it is very common. Serious or frequent falls in a nursing home indicate a failure on the nursing home staff to take care of their residents. It's also a sign of abuse. Therefore, a nursing home reporting frequent falls or trying to hide them is not a good choice for your elderly loved one.
How Can A Rogers Nursing Home Fall Lawyer Help My Claim?
If you believe that your fall or that of your loved one in a nursing home is due to negligence, you can seek the help of legal experts. At Keith Law, we are ready and willing to help you with any nursing home fall claims. We will help you and your family receive financial compensation if you believe that the staff members at the nursing home were harming you or were negligent.
Most people take their loved elderly relatives to a nursing home if they are no longer able to take care of themselves. The staff at the nursing home are required to keep the senior citizens as healthy as possible. If you contact Keith Law Group in Rogers, Arkansas, we can help you with the claim. We have dedicated our careers to helping nursing home abuse victims. We have the experience and knowledge to handle these cases and ensure rightful financial compensation.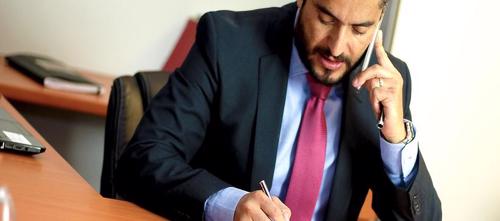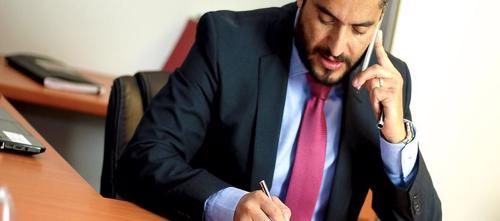 Once we pick up your case, we will prove the following.
That the nursing home was legally bound to take care of you or your loved one. We can prove this with a contract signed during admission.
Secondly, we will prove that the nursing home didn't meet the resident's needs fully. Even worse, we will prove whether or not the nursing home harmed you or your loved one through acts of violence or negligence.
Also, we will prove that because of the harm incurred, you or your loved one suffered long-term, serious or permanent injuries.
Keith Law has the best attorneys to handle nursing home neglect and abuse claims and we are ready to help with your case. Call us now and talk to one of our experts about your case. We have handled a lot of cases related to nursing home abuse and neglect so we are the best choice for your case.
How Much Will A Lawyer Charge For A Nursing Home Fall Claim?
Once you hire us to work on your nursing home fall claim, you don't need to worry about the legal fees at first. At Keith Law, we work on a contingency basis. It means that we will not get paid until you receive fair compensation for your case.
It's a baseline to make sure that we are dedicated to your case and are not here to take any of your money until you get paid. You are the first priority and we will go as far as possible to make sure you receive what you are owed by the negligent nursing home. Our job involves acquiring evidence and filing the necessary documents to ensure that your case goes off without a hitch.
Why Choose Keith Law Group For Your Nursing Home Fall Case
Nursing home falls are prevalent and most of them are caused by negligence from the nursing home staff. Therefore, you need the best attorneys by your side if you have to file a claim for negligence. That's where Keith Law comes in handy. Having been in business for many years, we have acquired the necessary expertise and knowledge required to handle nursing home fall claims effortlessly.
We can handle the negotiations, settlement, document preparation, and trial if it comes to that. By choosing us for your case, rest assured that we are working tirelessly to guarantee the best results. We will make sure that you receive the financial compensation that you are owed. If you are looking for the best personal injury attorneys in Rogers, Arkansas, you should call Keith Law today!