The death of a loved one can be traumatic and painful; and more so, if you relied on them to provide financial support for your family. It is for this reason that life insurance exists. Most people invest in a life insurance policy to protect their families from financial disaster should the worst happen. Anyone who purchases this policy expects that their insurer will pay out the benefits agreed upon in exchange for the years they've been paying policy premiums. On the other hand, their families trust that their pain and trauma will not be compounded by the prospect of their children not being able to go to college or losing their homes.
However, it's worth noting that insurance companies will sometimes (oftentimes) refuse to pay out death benefits when, and if, they can. If you've just had your life insurance claim denied by an insurer, the Rogers life insurance claims dispute lawyers at Keith Law Group would like to let you know that you do not have to fight for the benefits you deserve and need alone – we have your back.
At Keith Law Group, our injury attorneys have fought every imaginable trick and tactic that insurance companies use to deny life insurance claims and can help you get what you rightfully deserve. If you need help fighting an insurer's decision to deny your claim, call (479) 326-7734 now to speak to an experienced life insurance dispute attorney.
Insurance Companies Don't Have Your Best Interest At Heart
While we all would like to believe that the true purpose of any insurance company is to help its customers when they are in need, the truth of the matter is that the insurance industry is an extremely profitable business that makes a killing by paying less than what it takes in. Dealing with insurance companies is always a gamble – the companies are betting on not paying out on each policy while those insured are betting on receiving more than what they paid when tragedy strikes.
One way insurers make profits are by denying insurance claims – and in some cases, for no reason whatsoever. This is known as "bad faith insurance". While you might have paid your premiums faithfully for years, your insurer could still deny your claim – and things become especially hard when it comes to life insurance. Apart from losing a parent or spouse, you are also being forced to contest for the benefits they'd hoped to leave behind for their family.
Tricks Insurance Companies Use to Deny Life Insurance Claims
Depending on your situation and the insurer you are dealing with, you might find yourself facing one or more of the following tricks:
Retroactive Cancellation: The company claims that the policy was either not paid for before your loved one's death, voided, or expired.
The Death Does Not Qualify: The company claims that how the holder of the policy died isn't covered.
Misrepresentation: The company alleges that the holder of the policy misrepresented vital facts about themselves in the agreement, hence voiding the policy.
It's worth noting that this list is not exclusive as insurance companies are constantly finding new ways to deny claims and hold on to your money.
Competing Claims
Apart from denied claims, there are a few other issues that could come up with life insurance. Sometimes, a competing claim dispute between claimants and newly-added beneficiaries, or beneficiaries whose names have been removed from policies and are pursuing a claim, arises. A competing claim dispute, whether it involves a friend, stepchild, child, new spouse, or ex-spouse, can complicate things even further. Determining who is a beneficiary, who isn't, and successfully proving their claim can be lonely, taxing, and painful. At Keith Law Group, we take on competing claims cases and fight hard to ensure that you receive the benefits that you deserve and need.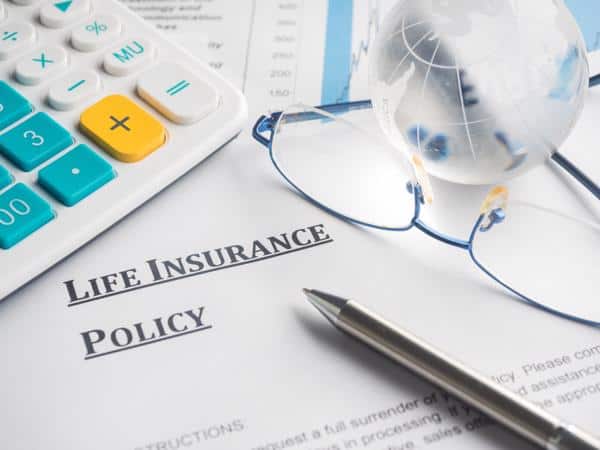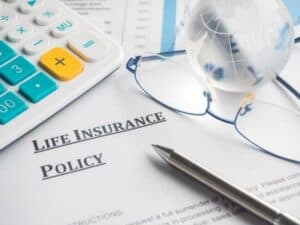 How Insurance Companies Use Exclusion Clauses to Their Advantage
Unlike some exemption or exclusion clauses in most contracts, exclusion clauses in insurance contracts aren't generally designed to limit, exclude, or restrict an individual's legal liability. Instead, they define, in detail, the boundaries of the risks the company insures by outlining what the company's contract of insurance does not cover. And while "insuring" clauses are worded with simplicity in mind, exclusion clauses are generally used as a means to narrow down the scope of what the company covers.
Please note that exclusion clauses are different from other terms, such as warranties and conditions precedent, found in the contract of insurance. Exclusion clauses are used to define, from the get-go, the specific risks that the insurer won't cover in any event under a policy. On the other hand, warranties and conditions precedent only focus on the scope of a policy's coverage when its breached by the policyholder.
If any circumstance described in an exclusion clause applies, then any damage(s) that arises from that circumstance won't be covered by the policy even if the damage(s) results from uncertainties or specified events that the policy protects against. A good example of exclusion concerning life insurance is certain activities that are considered dangerous like skydiving or scuba-diving, car racing, and hang-gliding instead of flying using a regularly scheduled airline.
Insurance companies will often take advantage of such minor details to deny claims, which is why you are advised to always check the exclusion clauses in your insurance policies before committing. If an insurance company just denied your claim by using the exclusion clause excuse, call us now to speak to a Keith Law life insurance dispute attorney for legal counsel.
What Does Contestable Period Mean?
The moment you buy life insurance, you enter into a period known as the contestability period, which lasts two years in Arkansas. During this period, the company has the freedom to investigate any life insurance pay-out claims made by beneficiaries, and is also when most insurers deny claims.
When a policyholder dies within this period, his or her insurer will thoroughly scrutinize their application to see if there are any misinterpretations, inaccuracies, or omissions that they could use to invalidate the claim filed by the policyholder's beneficiaries.
Types of Contestable Period Claim Denials
While you might have to wait a while to receive a payout when a loved one passes during the contestability period, insurers will most likely compensate if there's no evidence of intentional inaccuracies or fraud.
However, if during their investigation they uncover a problem, no matter how small, chances are it'll affect the payout. Issues that have been known to lead to claim denial during the contestability period include:
Material Misrepresentation and Omission
Insurance companies that offer life insurance are always searching for material misrepresentation and omissions on a policyholder's application. Material misrepresentation refers to statements made by an individual with the intent to mislead or deceive, with information that's vital to the issue at hand. In short, the information provided could have affected how the insurance company classified the individual's level of risk or would have or if they should have denied them coverage.
There are several ways that insurance companies respond to material misrepresentation, and it all depends on the severity of the inaccuracy or omission. These include:
Retroactively Increasing Premiums
If the omitted information means that the insurer would have classified the policyholder as high risk, the company might opt to retroactively adjust what they'd have required the holder to pay in premiums. In such an event, the company might opt to withhold the difference in premiums from the amount they payout.
Deny the Claim
If the insurer finds major issues that would have forced them not to offer the policyholder coverage, they could deny the claim. For instance, if your loved one had been diagnosed with cancer and they misrepresented the date on their application, that could cause the insurer to deny your claim as a beneficiary.
Insurance companies are required to provide proof of fraud at the end of the contestable period before they can deny a claim on misrepresentation grounds. If you find yourself in such a situation, a professional life insurance dispute lawyer can help ensure that the insurance company plays by the rules. Get in touch with Keith Law Group today for legal counsel you can rely on and expert representation.
Suicide
Most life insurance policies also include something known as a suicide clause. While this clause extends over the contestable period, it's a distinct clause on its own. It is worth noting that contestability allows insurance companies to investigate a policyholder's cause of death. However, if, from their investigations, the insurer discovers that the policyholder took his or her own life, the suicide clause gives the insurance provider the power to deny claims filed by the holder's beneficiaries.
The suicide clause exists for one reason, and that is to deter people from buying life insurance policies so they take their lives and leave cash to those listed as beneficiaries. It is also worth noting that the clause also applies to legal right-to-die situations. If you are currently embroiled in a tussle with an insurance provider that's refuting the cause of your loved one's death and has denied your claim, consult the professional Arkansas life insurance dispute attorneys at Keith Law Group for assistance and guidance. Call (479) 326-7734 now!
Unpaid Premiums
Insurance companies will sometimes claim that the policyholder missed several payment payments or paid them late. In Arkansas, policyholders have a thirty-day grace period to pay their premiums. As such, some of the payments that the insurance company is talking about aren't late. An attorney from Keith Law Group can help you dispute unpaid premium claims.
Unnamed Beneficiaries
Even if there aren't any beneficiaries listed in a policy, the person's estate still reserves the right to inherit the benefits. While this might call for you to go through probable, a lawyer could help you, and your family, claim the policy's benefits.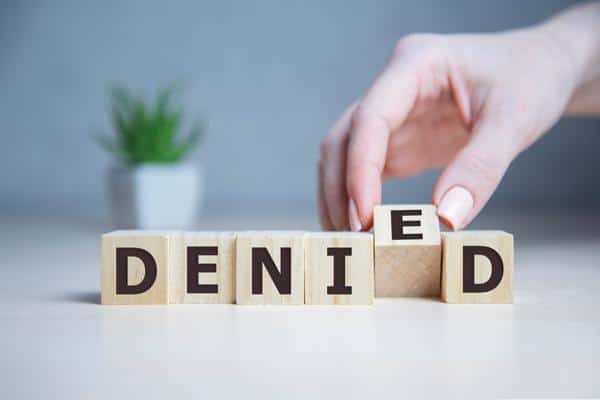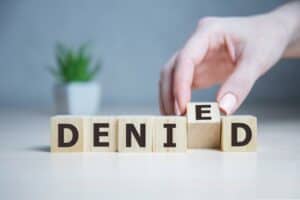 How Life Insurance Companies Use Ambiguity to Their Benefit
When it comes to insurance law, the first principle is that insurance policy ambiguities must always be construed in favor of the insured. When a policy provision is ambiguous, the insured prevails; when a policy provision unambiguous, the insurance company prevails.
Insurance policies contain indecipherable verbiage, awkward phraseology, and technical jargon that are difficult for the average person to understand and insurance companies know that; which is why some use ambiguous policy provisions to try and deny claims.
Some of these policies are so complex that even practitioners and courts in different jurisdictions across the country sometimes find it hard to interpret them when plaintiffs disagree with what different portions of an insurance contract mean. While courts typically apply relevant rules of contract interpretation when trying to understand an insurance company's policies, issues tend to arise when both the insurer and the insured have different interpretations of policy provisions in regards to the coverage dispute. When the judges agree that different interpretations are all reasonable, then, as a matter of law, the policy is ambiguous. Then what?
The challenge for plaintiffs and their legal advisors, in any case, is trying to determine how the courts will interpret contradictory elucidations of the insurer's contract. Does the policyholder automatically lose the battle? Will the presiding court admit external evidence of intent, or is confined to the terms of the policy when it comes to ascertaining each party's intent? Does it matter if the provision that's being contested is part of an exclusionary clause? Is the ambiguity patent or latent?
If your loved one's insurer is using ambiguous policy language to reject your claim, there is a chance that their denial is invalid. When it comes to ambiguous policy terms, the legal rule is that they construed (interpreted) against the drafter (the party that drafted the document.) For help dealing with cheeky insurance companies, get in touch with experienced, professional, and well-versed life insurance dispute attorneys at Keith Law Group today.
How Our Life Insurance Claims Dispute Lawyers Fight for You
To start, a Keith Law Group life insurance claims dispute lawyer will review your case free of charge. If we end up taking your case, it'll still be free. As a legal firm, we understand that you are going through a hard time, which is why we don't charge a single cent until we've won the case for you.
We can assure you that the insurance company will not be happy to learn that you have chosen us to represent your interests. At Keith Law Group, we have a reputation for going the extra mile to ensure that our clients get what they deserve and are ready to go trial should negotiations with the insurance company fail.
Our team of investigators and experts will carefully comb through all the circumstances, details, and contract fine print to ensure everything is in order. That eliminates unfounded assertions and flimsy excuses and increases your chances of receiving the benefits intended for you and your family.
Keith Law Group: Life Insurance Dispute Solutions You Can Trust
If you are currently locked in a life insurance claim battle with an insurance company, get in touch with us right away. The sooner we join the case, the sooner the matter will be resolved – and most likely in your favor too – and the less likely you will miss vital details that might lead to major issues later down the line.
You do not have to contest against big insurance companies alone; the life insurance dispute attorneys at Keith Law Group, in Rogers, Arkansas, are here to help you. When you choose Keith Law Group, you choose commitment – we will be with you every step of the way until you've received the benefits that you need and deserve. Give us a call now at (479) 326-7734 and schedule a no-obligation consultation with one of our insurance claims dispute lawyers for professional legal counsel and representation in Rogers.