According to OSHA (Occupational Safety and Health Administration), at least 1000 people lose their lives due to electric shock accidents. Furthermore, 30,000 cases of shock incidents are reported each year, and 158 of these electrocutions usually occur in working environments. Electrocution accidents are known to cause severe damage and even death. Therefore, if you have been involved in such an accident, you can contact a Rogers electric shock injury lawyer at Keith Law to help you with your case. We will help you recover compensation for all your injuries, especially if the electric shock accident occurred because of someone's mistake. Contact our team of respected and experienced personal injury lawyers today.
Injuries Caused By Electric Shocks
Electric shocks usually cause injuries in three ways, as listed below:
Thermal burns are caused by an electrical source. Victims sustain injuries on the hands, head, heels, shoulders, or any other contact points.
Cardiac arrest where the heart suffers from the electrical effect
Tissue, nerve, and muscle destruction caused by electric current flowing in the body
Many job-related fatal shocks involve construction workers.
Who Is Liable For Electric Shock Injury Claim?
If you have been involved in an electrical shock accident and sustain serious injuries, you can consult Keith Law if you are not sure of whether you are liable for an injury claim or not. Besides offering you a free consultation service we will handle your case while you focus on recovering. Someone can be held liable for an electrical shock injury claim if the accident occurred under the following four circumstances:
General Negligence
Suppose you have been involved in an electrocution accident that was caused by someone else's error. In such a case, you can file for compensation from that person for injuries sustained by filing for a negligence claim. Negligence is when a person fails to apply the required level of care and causes harm to another party. If you have been involved in such a matter, you can seek compensation for all the damages with the help of a legal representative.
Product Manufacturers
Electrical shock injuries caused by a defective product. Companies that manufacture electrical products are required to test their products and ensure that they are safe before introducing them to the market. If you sustain electric shock injuries after using a defective product, you can seek compensation by filing for a product liability claim. By reaching out to a legal representative, you can file such a claim against sellers and manufacturers who produce defective products.
Property Owners
Property owners are required to make sure that their premise is in a safe condition. However, if the property owner fails to manage his or her property and exposes visitors to electricity and other dangers, then the owner could be held responsible and be required to compensate the victims by filing a premises liability claim.
Power Companies
Power companies have a duty of keeping businesses and the public in general safe from electrocution caused by power lines. That means any low hanging or broken power lines should be fixed as quickly as possible to prevent electric shock accidents. There are several steps that power companies take when fixing such issues. The first is to detect the problem. The second step is to shut off electric power within that area, and the last step is to fix the problem before turning the power back on.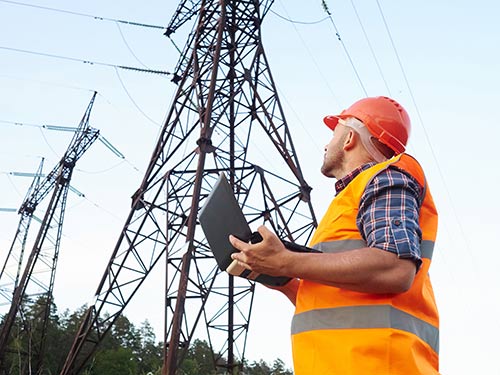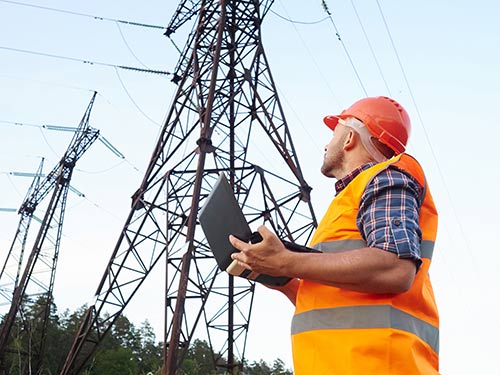 Power companies are also responsible for trimming trees that grow near any conductor. All these measures are taken to prevent electric shock incidents. However, if a power company fails to apply any of these safety measures, and a person gets injured, then the injured party can file a lawsuit with the help of an electrocution lawyer.
Damages Recovered For An Electric Shock Injury Claim In Arkansas
The damages recovered for an electrical shock injury claim depend on whether the injuries are fatal or not. In most cases, such a lawsuit covers both non-economic and economic damages, which includes the following:
Suffering and pain
Mental anguish
Disfigurement
Interest
Medical expenses
Physical therapy
Emotional pain
Lost earning capability
Medical supplies
Lost wages
Loss of care and comfort
How Can Keith Law Help You With Your Electric Shock Injury Claim?
Injuries caused by electric shock can be severe and sometimes cause the victim to be hospitalized for weeks or even months. Such matters only make things worse for the victim as medical bills keep on rising with time. However, by contacting Keith Law, we can make things easy for you by working on your case.
The first thing that we do is review your case and determine which legal action would be best to take, especially if the electric shock accident was caused by someone else. As your legal representatives, we will gather more evidence that can be used to prove to the court that the person held liable was at fault at the time of the electric shock accident.
Besides presenting you in a court of law and investigating more on your matter, Keith Law will also contact and communicate with the at-fault party's insurance provider. The main aim of doing this is to try and settle the matter through peaceful negotiation without involving the jury panel or the judge. However, this is only considered if all the parties involved are willing and agree to meet.
The Cost Of Our Services
Legal firms do not charge the same rates for their services. Some law firms may charge very high rates, while others may charge less. However, by contacting Keith Law, you can get quality legal services at an affordable rate. Furthermore, you can contact one of our legal representatives at Keith Law in Rogers, Arkansas, for a free consultation.
Contact A Rogers Electric Shock Injury Lawyer at Keith Law
Keith Law has been in service for years and has served many clients in Rogers, Arkansas. We have earned a good reputation by winning a lot of cases. Furthermore, we understand how distressing electrical shock accidents can be, so reach out to us for reliable, affordable, and quality service. We will investigate more on your case and do all the hard work for you. We always do this for all our clients so that they can focus on getting better. Therefore, do not hesitate to contact Keith Law Group in Rogers, Arkansas by calling (479) 326-7734.