Life happens to every one of us. Most people go through some accident at some point. And of course, if the injury or loss from the accident is not severe, most of us would rather recuperate and move on; without the stress of a lawsuit. But some injuries simply can't be ignored. Dog bites fall under this category. Dog attacks can be devastating and traumatic, and will often leave you with physical and emotional scars that can last a lifetime. Besides, a dog that displays extreme aggressive behavior once is more likely to do it again, so taking legal action might be the best decision for everyone's sake.
If you've suffered a dog bite in Rogers, Arkansas, you may be eligible to claim compensation for your injuries. At Keith Law Group, we understand how terrifying a dog attack or bite can be. Our Rogers dog bite lawyers can help you with all aspects of pursuing compensation regarding dog bites. Our dog bite claims attorneys offer 'no win no fee' arrangements, which means you don't have to pay us unless we win your claim.
We've been providing public liability and personal injury legal services for almost 35 years, so you can rest assured – you're in capable hands. Call us at (479) 326-7734 for a free initial consultation with our compassionate personal injury lawyers in Rogers.
What Should I Do After Being Injured By A Dog Bite?
No one ever plans to take a stroll and get bit by a dog; unfortunately, dog attacks happen even without provocation. So it's essential to be educated on the steps to after a dog bite accident. Knowing what to do is crucial for your health and claim. Listed below are the steps a dog attack or dog bite accident in Rogers, AR:
Seek Medical Attention
Seek immediate medical attention after a dog bite, regardless of the severity. Dog bites can cause all sorts of health issues, including nerve damage, if not untreated. You also risk the wound becoming more infected, or a permanent scar. Even if you don't see a doctor right away, make sure you administer first aid on the injury and go to the hospital later.
Report The Incident
In a situation where you've been severely hurt after a dog attack, call 911 immediately. If the attack was on another's property, such as an apartment complex, report your injuries to the landlord or property manager and get a copy of the report. You can also make a report with the Rogers animal control department so that they can isolate the dog and test for communicable diseases – especially if you're dealing with a stray dog.
Identify The Dog's Owner And Get Their Info
Make sure you identify the owner of the dog and get their name, address, and insurance information. Depending on the situation, the police can help you identify the dog's owner. Knowing who owns the dog is vital to your chances of recovering damages for your dog bite claim. Besides, this is an excellent opportunity to check if the dog has any contagious diseases such as rabies.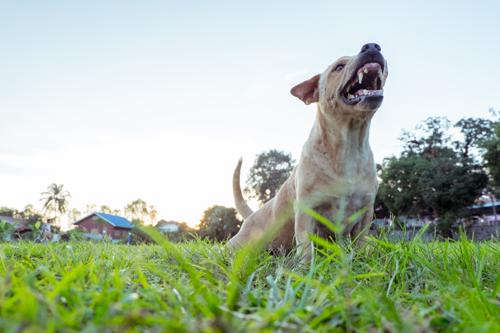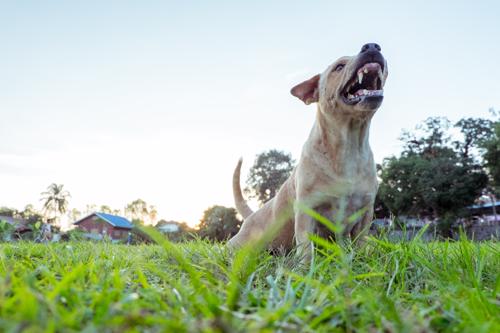 Record The Scene
Right after a dog bite, preserving evidence of the event can not only boost the chances of recovering compensation but can also increase the value of your case. Take pictures of the dog that attacked you, as well as your injuries both before and after treatment. Simply put – take you should be taking periodic photos of everything after the accident.
Document Everything
Taking photos isn't enough. It would be best if you decided to keep a journal of your injuries and how your life was affected after the dog attack. Get medical records of your medical treatment, and the treatment or special care required moving forward. Your notes and your medical records can help tell your version of events in a way that words cannot.
Follow The Doctor's Orders
Please follow the doctor's instructions. Also, make sure you go for your follow up with your physician. You don't want to give insurance companies and the liable party a way to avoid paying for damages.
Call A Lawyer!
It's easy to assume that handling a dog bite case is easy, but this is far from the truth. Arkansas's rules and regulations regarding dog bites and animal liability are quite complex. A lawyer will investigate the dog attack, find out about the dog's history and utilize the facts and documentation you've gathered to build a case that will get you the full value of the compensation you deserve.
Who Do I Report A Dog Bite To In The State Of Arkansas?
According to the Arkansas Code of Ordinances Sec. 6-68, which covers notification of police, any individual or individuals who have been bitten by a dog in Rogers, the family of the individual, or the treating medical practitioner (physician or veterinarian) that knows about the incident shall immediately notify the Rogers Animal Services or the Rogers Police Department.
If you've suffered dog bite injuries, don't feel bad to report the incident to animal control or the police. Reporting the dog attack will not only be pivotal to helping you seek compensation but also helps make sure that the dog won't injure others in the future.
Why Should I Hire A Rogers Dog Biter Lawyer?
Considering that the state of Arkansas has no clear statewide laws regarding dog attacks, it is in your best interest to speak with a competent Rogers dog bite lawyer after a dog attack. A dog attack can lead to medical complications, followed by a pile of medical bills. A lawyer can help you receive fair compensation from the liable party so that you don't have to shoulder the financial burden and losses associated with the vicious attacks. In addition to taking your case on a contingency agreement, there many other benefits of hiring our attorneys, including:
Experienced and skilled negotiators
Typically, dog bite cases are defended by the owner's insurance carrier. Insurance adjusters have no intention of treating you fairly. Attorneys are skilled negotiators, not to mention, they deal with insurance adjusters all the time. Our lawyers will convey the seriousness of the event on your behalf and go toe to toe with people from the insurance company to get you fair compensation.
Access to resources, including a team of expert investigators
Our dog bite attorneys provide you with invaluable resources such as expert investigators who will research the incident and collect evidence to show that the dog owner was negligent.
A lawyer knows your local and state dog bite laws
Navigating the complex state public liability and animal liability laws can be confusing. A lawyer has experience with dog bite cases and knows which buttons to push to initiate a successful dog bite claim.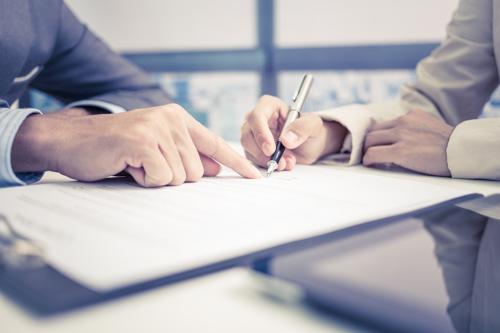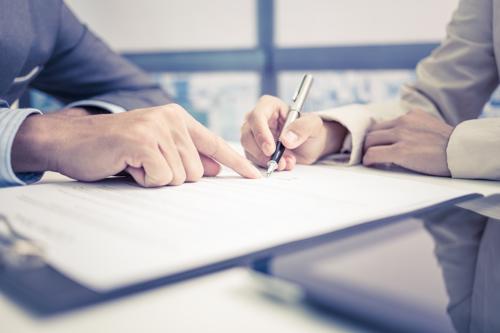 Prepare defense for you
It's not uncommon for dog owners and their legal team to try and blame the victim for either trespassing, negligence, or provoking the dog. These accusations can hurt your case and reduce the amount of compensation you can recover. Our legal team will prep you for the deposition so that you can confidently represent your case to the judge and jury for fair dealing.
You get a personal advocate
With an experienced dog attack lawyer, you have someone looking after your interests. Your lawyer will help you identify other liable parties and the extent of your injuries, all of which give you a better chance of securing maximum compensation.
What Laws Does Arkansas Have For Dog Bites?
As mentioned before, the state of Arkansas has no statewide specific statutes regarding dog bites. However, under the Arkansas Code Sec. 5-62-125, negligently allowing a vicious dog to harm others is classified as a misdemeanor. This statute is what allows dog bite victims to pursue compensation for their injuries from the defendant (dog owner).
One Bite Rule
Unlike most states that follow the strict liability rule for dog attack cases, Arkansas enforces the "one bite" rule and some negligence theory for dog bite cases. Under this rule, if the owner of a dog had prior knowledge, such as a previous bite incident, that their dog had dangerous tendencies, they would be held liable. However, this doesn't mean that dog owners get "one free bite." As long as there's evidence to show the dog's aggressive behavior and proof of the owner's constructive or actual knowledge of their dog's vicious behavior, a dog owner can be held liable.
Dog attack cases in Rogers, Arkansas, may also be based on a negligence theory. Here, you must show that the owner of the dog or the party responsible for caring for the dog had a duty to use reasonable care in controlling the dog, which the defendant breached, leading to the injuries inflicted. One way our attorneys can proceed with the negligence theory is to show that the defendant violated a law, such as the confinement law (Code of Ordinances City of Rogers Sec. 6-101), and violation of this code resulted in your injuries.
Who Is Liable For Dog Bite Injuries In Arkansas?
According to Arkansas' laws, a dog bite claim can be made against the following parties:
Dog owners
Whether the dog attack took place in a public or private location, if you prove that your suffering and injuries were the results of the owner's negligence, the owner may be held liable.
Other handlers (such as a dog walker or a professional caretaker)
If a third party dog neglects to confine the dog they are handling, they may be potentially liable for injuries resulting from the dog's vicious acts.
Property owners/landlords
If a landlord approves pets on their premises and fails to implement confinement measures or put up warning signs on their property about dogs' presence, they may be held liable.
What Type Of Compensation Should Dog Bite Victims Expect To Recover In Arkansas?
If you're successful in making a dog bite claim against the responsible party, you may be eligible to recover compensation for:
Medical costs (including treatment and future expenses)
Pain and suffering
Lost wages
Lost enjoyment of life
Damage to property or clothes
Home care and assistance required due to the injuries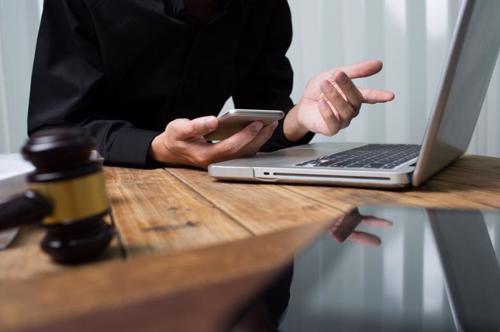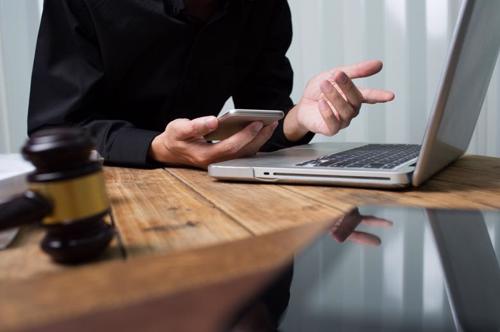 Dog Bite Injuries By The Numbers
While dogs won't bite you for no reason, there's no denying that dog bites are pretty common. According to research, about 5 million dog bites occur throughout the country, and over 50% of the victims are children. While research shows that 81% of dog bite injuries are minor and don't require medical attention, in 2018, there were 36 dog attack-related fatalities. Another statistic that may shock you is that nearly half of all dog attacks/bites are not from strays but from dogs that people know and may have even spent some time with! For more info on dog bites, give our attorney a call.
Are There Time Limits For Filing A Dog Bite Lawsuit In Rogers, AR?
Yes! There's a time limit for dog attack lawsuits in Arkansas and all other injury cases. Typically, you have three years from the dog attack/bite date to lodge a claim. However, there are exceptions to time limits. Consult an experienced Rogers dog bite attorney at Keith Law Group to know the specifics of the time limits for dog attack cases.
Contact a Rogers Dog Bite Lawyer With Keith Law Group
It's no fun getting attacked and bit by a dog. Just because Arkansas has no dog-bite statute doesn't mean you have to shoulder all the burden that follows a dog bite accident. Our attorneys understand compensation claims and public liability and can find justice in the form of fair compensation for your situation. Don't hesitate to call (479) 326-7734 to find out more about your dog bite incident in Rogers, AR.