Arkansas is blessed with more than 600,000 acres of beautiful lakes and 90,000 miles of creeks, streams, and rivers. Many residents of Rogers, Arkansas love spending their time boating and fishing. Boating can lead to irresponsible behavior and result in nasty accidents at times. If you or someone in your family has been injured due to a boat accident, you should always rely on an experienced Rogers boat accident lawyer. In fact, victims of boat accidents have legal rights and options.
A reliable personal injury lawyer will help conduct the initial investigation and analyze the accident. This is crucial to the success of your boat accident lawsuit. At Keith Law Group, we have the knowledge, expertise, and resources to secure full and fair compensation for your accident. Call Keith Law today at (479) 326-7734 for a free consultation!
Arkansas Boat Accident Statistics
A total of 60 boating accidents were reported in Arkansas in 2018. There were 29 victims who needed immediate medical attention and 7 fatalities from these accidents. In fact, 6 of the 7 victims died due to drowning. The accidents resulted in an estimated $456,220 in property damage. The average age of boaters involved in accidents was 49.
According to the Arkansas Game and Fish Commission, the situation has been almost similar during the previous years. Only 32% of victims have been wearing a life jacket at the time of the accident. Even though many boaters carry life vests onboard their boats just to be legal, most of them fail to wear the jacket. If you or someone in your family was seriously injured in a boat accident caused by a negligent operator, our lawyers can help you seek the rightful compensation you deserve.
Causes Of Boat Accidents
The majority of boat accidents are caused by events that were either partly or entirely within the control of the operator. If the operator acted responsibly, most of the boat accidents could have been avoided. Here are some of the most common causes of boating accidents in Arkansas:
Operator Inattention
This is one of the major causes of boat accidents. There are many distractions onboard a boat. But the operator should always remain alert and pay attention to the boat, the weather, and the passengers on board.
Excessive Speed
Speeding is another cause of boat accidents. Boating at a safe speed is important so that the operator has enough time to react to possible dangers. Most waterways in Arkansas have speed limits. Driving too fast can result in collisions with other boats or objects.
Alcohol Use
Alcohol use has resulted in death and serious injuries due to accidents.
Machinery Failure
Proper maintenance of the boat is important. Routine checks should be performed by the operator to make sure the boat is in good condition. Failures to the hull, steering mechanism, or motor of the boat can be very problematic.
Weather
Some operators fail to check weather conditions before boating. This is another cause of accidents in Arkansas. Every operator should keep an eye on the weather conditions before heading out for trips.
Compensation You Can Receive For A Boat Accident In Arkansas
Boat accidents could result in serious injuries and even death. Even if one survives the accident, the injuries can be permanent and debilitating at times. When you or someone in your family is injured in a boat accident due to another person's negligence, the injured party is eligible for compensation.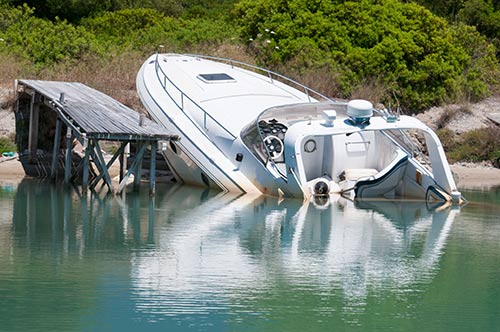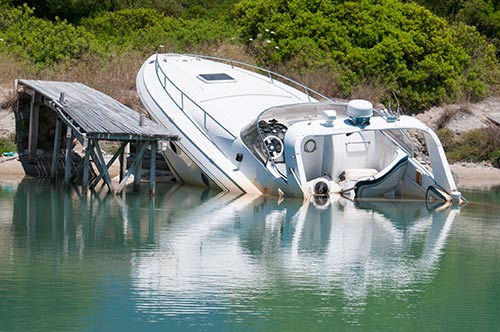 Compensatory damages are awarded for monetary losses such as medical bills, loss of income due to injuries, and funeral/burial expenses if the victim succumbed to his/her injuries. On the other hand, the victim can claim for non-economic damages such as emotional distress, pain and suffering, and diminished quality of life. In some cases, punitive damages will be awarded to the victim if they can prove the negligence of the party involved in the accident. This is done to punish the wrongdoer and act as a deterrent to prevent such accidents in the future.
How Can A Lawyer Help With My Boat Accident Claim?
At Keith Law Group, our lawyers have decades of experience handling complex boat accident cases in Arkansas. We have helped dozens of clients in Rogers, Arkansas recover compensation for their injuries and property losses. We know the ins and outs of your local boating laws and small details that will help make or break a case.
Our lawyers will investigate your accident in great detail to gather important evidence. They will gather all the records relating to your claims such as medical records, medical bills, and insurance policy information. We will negotiate with the defense outside the courtroom to get you the rightful compensation you deserve. If settlement negotiations are unsuccessful, our lawyer will go to trial and present your case in the strongest possible form.
How Much Will An Attorney Charge?
When you hire an experienced lawyer from Keith Law Group to handle your boat accident case, you pay nothing unless we win your case. In fact, if your compensation claim is unsuccessful, you don't have to pay a contingency fee for your lawyer's services. Call one of our experienced lawyers today to schedule your free, no-obligation, consultation.
How Long Do I Have To File A Boat Accident Claim In Arkansas?
You have three years from the date of the accident to file your initial lawsuit. The statute of limitations will come into effect if you don't file the case within this period. When you work with Keith Law, we will guide you through the claims process and make sure you don't miss any deadlines.
Schedule A Free Consultation With A Rogers Boat Accident Lawyer
If you or someone in your family is seriously injured due to a boat accident, you should immediately hire an experienced boat accident lawyer in Arkansas to handle your case. A responsible lawyer will conduct the initial investigations and analyze your case. The attorneys at Keith Law Group are experienced in handling boat accident cases and are dedicated to serving your best interests. Call us today at (479) 326-7734 to schedule your free, no-obligation, consultation.