People make a point of obtaining insurance to safeguard themselves and their loved ones against devastating and life-changing experiences like auto accidents, fires, or debilitating injuries. When these scenarios occur, we usually take solace knowing that the insurance coverage will shelter us through the financial storm. However, many a time, the insurance provider will deny the claim, pay a lower percentage of the claim, or delay payments. These types of actions are referred to as 'bad faith', and you'll need to have the best Rogers bad faith insurance attorneys in your corner if you want to receive the compensation you're owed.
'Bad faith' is when an insurer fails to conduct its dealings honestly and fairly toward its policyholder. Many policyholders are under the presumption that they have a bad faith claim if their claim is rejected by the insurer. If you believe your claim was wrongfully denied, you should allege a breach of contract case and prove it first. In the course of following your claim, your attorney will determine if your bad faith claim is viable. If it is discovered that your insurer is in breach of its policy agreement, you'll be eligible to file a bad faith claim.
If you need an expert personal injury attorney in Rogers, Arkansas with experience handling bad faith insurance cases, Keith Law Group is just what you're looking for. If your insurer has acted in any way, shape, or form in bad faith towards your claim, our bad faith insurance attorneys are here to protect your rights and ensure you receive a fair settlement. We provide our services on a contingency basis, so you don't pay us unless we win your case!
Call us TODAY at (479) 326-7734 to get the recompense you so deserve.
Here are some circumstances under which you may consider filing an unfair or bad faith claim.
Disability Insurance
Regrettably, most insurance providers value making profits over the lives of people, notably when you're at your weakest, like if you become disabled. The lawyers at Keith Law Group have expansive experience working with persons suffering from a disability who have been lowballed or denied by their insurer. We assure you that we will stop at nothing to ensure that we recover the disability compensation you are owed.
Employee Retirement Income Security Act (ERISA) Claims
If your disability or life insurance is provided through your employer, it's probably under ERISA. But if your disability or life insurance is through your employer, but you're an employee of the county, municipal, state, federal, or a school board, it won't be categorized under ERISA. If the insurance benefits provided through your job are denied, it's crucial that you get in touch with our lawyers right away, given how ERISA claims usually have a limited window in which you're eligible to challenge the decision of your insurer to deny your personal injury claim. If you don't 'file to challenge the denial of your claim, the decision becomes irrevocable.
Our lawyers at Keith Law Group have the skills, resources, and experience of working with policyholders who've been lowballed or denied by their employer in relation to their life and accidental death and dismemberment claims. We have successfully recovered thousands of dollars in insurance benefits for our clients in Rogers, Arkansas under ERISA.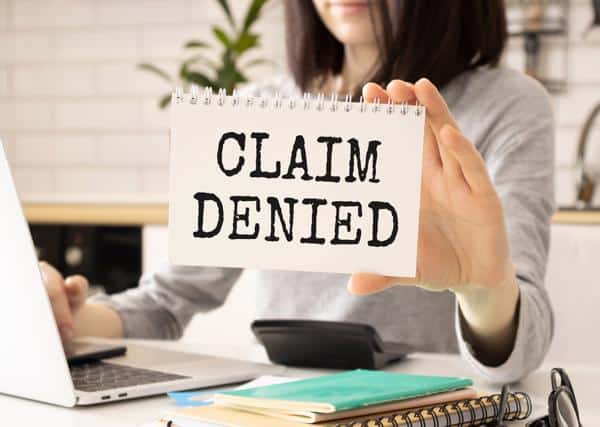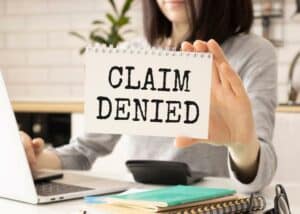 Personal Injury Protection
Also referred to as PIP, personal injury protection is a form of insurance cover that caters for lost wages, medical expenses, and so on, after an accident, no matter who was at fault. PIP policies are compulsory for car owners in some states, with the minimum amount varying according to state law. The default car insurance policy in Arkansas includes at least $5,000 in PIP insurance coverage.
It's crucial that you file your PIP claim as soon as possible to avoid ineligibility. But despite adhering to PIP benefit procedures, some car crash victims find it difficult to get the maximum PIP benefits to which they are owed. An auto accident lawyer can assist victims, whose PIP claims have been reduced or denied to seek legal action through PIP litigation. Your lawyer will evaluate your PIP benefits and come up with the best course of action to demand maximum compensation from the insurer.
Healthcare service providers like emergency physicians and hospitals, also experience challenges when it comes to claiming their PIP benefit payment. One insurance tactic usually entails decreasing the medical bill, claiming the healthcare provider has overpriced the patient. Our Keith Law Group team of attorneys can assist medical service providers to prove the PIP claim is legit and get full payment. If you suspect you have been underpaid or denied payment, we can assist you to recover what you're owed. Call us NOW!
Auto Insurance Property Damage Coverage
Here at Keith Law Group, our lawyers understand that, in most circumstances, auto accident claims can either be rejected by the insurer or settled for much less than the claim is worth. When your claim is rejected after you've been involved in an auto collision, it can place an undue burden on you as the policyholder. At Keith Law Group, our auto accident lawyers have expansive experience dealing with auto insurance claim disputes and getting the reimbursement our clients are legally owed.
Do I Have the Right Coverage to File a Legitimate Claim?
Having an understanding of the policy coverage on offer can assist in simplifying the claims procedure. Auto insurance coverage includes 6 different kinds of coverage, which include:
Uninsured Motorist Coverage: this applies when you are rammed by a hit-and-run or uninsured driver.
Comprehensive: Covers other damages on top of the collision.
Property Damage Liability: Covers losses inflicted on the property of another person
Medical Payments/Personal Injury Protection: This applies to treating injuries sustained to the driver and passenger(s) in your car.
Bodily Injury Liability: This applies to injuries inflicted to somebody else at your hands.
Collision: Covers the car damages resulting from an accident with another vehicle.
Why Was My Claim Refused and What Can I Do?
If your personal injury claim has been rejected, you should remember that insurance providers are only out to make money. To achieve this endeavor, they can look for potential loopholes in the policy or twist the facts of your claim to get out of paying the settlement. Chances are that an insurer acting in bad faith will refuse your claim without any, or very minimal, grounds.
If you suspect that your insurer has dealt with your claim dishonestly, call our auto insurance dispute lawyers to evaluate your case. Our lawyers have a wealth of experience when it comes to dealing with insurance dispute claims and are well-acclimated with the tricks insurers use to get out of paying valid claims. The attorneys at Keith Law Group can review your coverage and help in ensuring you get fair reimbursement for your claim.
Life and Accidental Death Insurance Attorneys
Most individuals obtain life insurance policies as a means of ensuring the financial future of their family in the event they die unexpectedly, either due to an accident or unforeseen natural causes. The primary motivation of insurers is making money and profits. At times, this goal surpasses the value of human life; they can twist and interpret the language in the contract differently to deny the validity of the life and accident insurance claim.
The good news is that the insurer doesn't have the final word when it comes to determining whether the Life and Accidental Death Insurance claim is valid. Instead, a jury and/or a judge has the final decision as to whether the insurer should pay the claim under the terms of the coverage.
We are seasoned attorneys and have successfully handled insurance dispute cases like these for years. We know all the tactics insurance providers use to avoid paying valid life and disability insurance claims. If you're a beneficiary of a Life or Accidental Death insurance coverage, the lawyers at Keith Law Group can review your policy and assist in making sure you get fair reimbursement for your claim.
Let Our Bad Faith Insurance Attorneys Help You!
At Keith Law Group, our bad faith insurance attorneys are creative, responsive, and proactive and will aggressively advocate for your rights in the courtroom. We are accredited bad faith insurance lawyers who are revered by our peers' thanks to our professional accomplishments in the Rogers, Arkansas area. Our track record and excellent reputation speak for themselves.
After we determine that your bad faith claim is viable, we will begin legal proceedings to help you in your coming bad faith claim. If the insurer refuses to do what is right and resolve your claim, we aren't afraid to go to court. We will keep you abreast with all the happenings to make sure that we are providing you with an efficient and responsive service.
If you notice that your insurer is acting unfairly, please reach out to us to discuss your bad faith insurance options. Our consultation service is complimentary and there's no obligation to do anything. We don't charge you anything until we've recovered the benefits. Choose the bad faith insurance lawyers at Keith Law Group and call (479) 326-7734 NOW!