Personal injury cases or claims arise when one suffers injury or bodily harm due to another party's negligence. These claims can result from auto accidents, workplace accidents, slip and fall accidents, and any other accident that directly results in injuries. These accidents are common, and it is important to know your legal rights if you suffer injuries due to the carelessness of another person.
Hiring a qualified and experienced Springdale personal injury lawyer helps you understand your legal options after an accident. At Keith Law, our dedicated team of personal injury lawyers can help you file a personal injury claim and see to it that you are compensated for your injuries. If you have suffered injuries following an accident, call our Springdale injury firm today at (479) 326-7734 to schedule a no-cost consultation.
What Should I do After Being Injured in an Accident?
The steps you take after the accident can make or break your personal injury claim. By doing the right thing, you stand a better position in building a strong case and winning your compensation claim. If you have been involved in an accident that led to bodily harm, be sure to do the following:
Don't Leave the Scene
Stay put until you collect all information about the accident and for help to arrive.
Seek Help
For an auto accident, be sure to call 911 as you want an ambulance and the police to be at the scene. The police will evaluate the accident and generate a report, which is an important document in a personal injury claim.
Collect as Much Information as Possible
Take photos of the accident scene and your injuries as they will serve as evidence in your personal injury case. For a motor vehicle accident, exchange information with the other parties involved in the accident. Get their names, contact information, insurance company and policy number, and any other relevant information.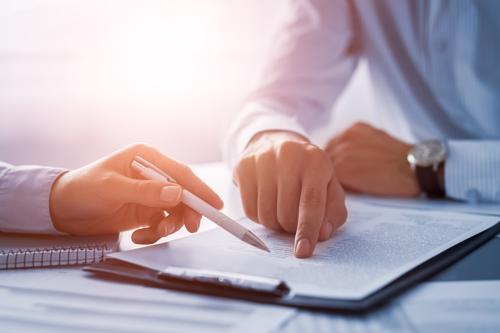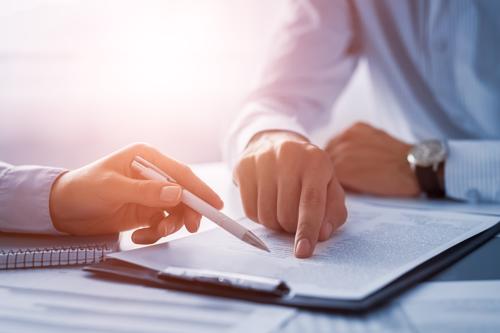 Seek Medical Attention
After collecting all the information regarding the accident, visit a doctor. It is important to have your injuries assessed to ensure that you are out of danger. The sooner you see a doctor, the sooner you start recovering.
Contact a Lawyer
Reaching out to a personal injury as early as possible will help you realize your legal options after the accidents. Working with one of our proficient and qualified personal injury lawyers at Keith Law will ensure that you build a strong case from the beginning.
How Do I Know If I Have A Personal Injury Claim?
For most people who suffer injuries following an accident, a common question that comes to mind is whether they have a personal injury claim. It is important to note that being injured in an accident doesn't necessarily mean that you have a personal injury claim. These claims are based on negligence, and the injured party should prove that their injuries resulted from the negligence of the other person.
Generally, if you suffered an injury from an auto accident, workplace accident, or a slip and fall accident that resulted from another person's negligence, then you have a personal injury claim. For you to have a personal injury claim, it is also important to prove that the accident directly caused you bodily harm and other losses.
How Is Fault Determined After An Injury In Arkansas?
For you to qualify for a personal injury claim, you must prove that the other party was at fault and that their negligence caused you bodily harm. Proving liability is an important step in personal injury as it determines whether you have a claim or not. To prove liability, the plaintiff must show that the defendant acted carelessly and that any reasonable person would not have acted in the same manner.
In determining fault in Arkansas, the plaintiff has to prove negligence and must therefore prove the following elements:
Duty of care: The defendant owed you a duty of care.
Breach of duty: Defendant acted negligently and breached their duty of care.
Causation: Plaintiff must show that it was the defendant's negligent actions that led to their injury.
Damages: The plaintiff must prove that the defendant's actions directly caused their injuries or resulted in other losses.
Arkansas is an "at-fault" state. That means that the party responsible for an accident is liable to compensate the victim for losses and injuries suffered. This especially applies to auto accidents, and compensation is mostly handled by the insurance company of the defendant and results in payouts directly to the plaintiff.
When determining fault in Arkansas, the rule of contributory negligence or comparative negligence also applies. This rule mostly applies to motor vehicle accidents and means that each party involved in an accident may be held responsible for the resultant damages in proportion to their fault level. Where this applies, even the plaintiff may be held partially responsible.
How Much Will it Cost to Hire a Personal Injury Lawyer?
Most accident victims worry that they may not afford to hire a personal injury lawyer. In Arkansas, however, personal injury lawyers represent accident victims on a contingency fee basis, which means that you pay them if you win your case and receive compensation. This "no win, no fee" policy ensures that you don't pay a dime before your claim is won and compensation settled.
Contingency fee policy ensures that you get quality legal representation even if you don't have money at the moment. For personal injury claims, victims can negotiate on a suitable percentage for their lawyers. In most cases, this percentage doesn't go beyond 33.33%. At Keith Law, we strive to provide legal representation for accident victims and will therefore not charge you until we win your claim for compensation.
Why do I Need a Lawyer?
Getting in touch with a personal injury lawyer is one of the things you should do if you have suffered an injury following an accident. Besides determining whether you have a personal injury claim, working with a lawyer helps you find out your legal options and how to file your personal injury claim. Hiring a lawyer also helps you avoid making mistakes that can ruin your claim.
Most importantly, you will need a personal injury lawyer after an accident for:
Case Preparation / Filing a Lawsuit
In most cases, insurance companies will deny your claim or try to reduce the compensation amount. A personal injury lawyer will advise you accordingly, and if they feel that the settlement is unfair, they will advise you to take your case to court. Part of a personal injury lawyer's role is case preparation or filing a lawsuit. This involves gathering evidence to support the plaintiff's claim. Some of the activities involved in case preparation include sourcing documents related to the accident such as police reports, medical reports, and pictures of the accident.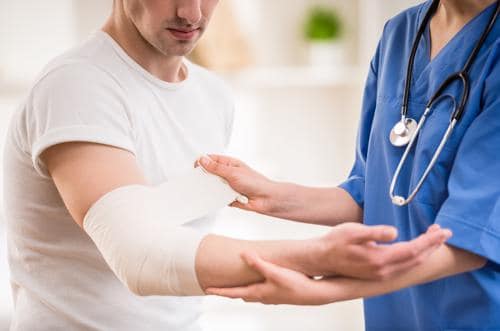 Personal injury lawyers may also track down witnesses or other parties involved in the accident to ask questions and record statements. They may also collaborate with other professionals like accident reconstruction experts, engineers, and medical experts to prove liability. By gathering evidence and documents, a personal injury lawyer helps build a strong and convincing case to increase your chances of winning your claim.
Settlement Negotiation
In some personal injury cases, the defendant's insurance company may be willing to offer a fair settlement amount to avoid facing a lawsuit. However, these insurance companies also have their lawyers, who will try to find any reason to reduce your settlement amount to the lowest amount possible. Experienced personal injury lawyers have worked with many insurance adjusters and know how to negotiate for a fair settlement amount. Hiring one of our personal injury attorneys at Keith Law will ensure that you receive a fair settlement for your injuries even without going to court.
Trial Preparation & Representation
Where negotiations with the defendant's insurance company don't bear fruit, a personal injury lawyer will prepare to take the case to court and provide legal representation. Experienced personal injury lawyers will ensure that your case is solid enough to go to trial. Their familiarity with court customs and procedures also ensures that all the necessary steps are followed. Generally, they offer you legal representation once your case proceeds to trial so that you can focus on recovery.
What Type of Damages Can I Recover in a Personal Injury Case?
For personal injury cases, damages are awarded to compensate actual financial losses suffered by the plaintiff, as well as other aspects like the quality of life. While this may not be possible, damages are intended to make the plaintiff "whole" after suffering an injury. The types of damages available for a personal injury claim in Springdale, Arkansas, include:
Economic Damages
These are awarded to cover actual financial losses suffered by a plaintiff following an accident. These damages are "tangible" and more concrete as their dollar value can be easily calculated. They include:
Present and future medical bills.
Lost wages (including future wages).
Property damage, such as damage to your vehicle.
Modifications to your vehicle and residence, such as the installation of ramps.
Nursing care expenses.
Physical therapy bills.
Non-Economic Damages
Non-economic damages are also referred to as pain and suffering and are generally immeasurable damages awarded to the plaintiff due to loss of the quality of their life. Some states "cap" non-economic damages awarded to plaintiffs, which means there is a limit to the amount of non-economic damages that can be awarded in a personal injury claim. However, Arkansas personal injury laws don't include a specific cap on pain and suffering damages.
Some of the non-economic damages that can be awarded to a plaintiff include:
Pain and suffering
Emotional distress or mental anguish
Permanent disfigurement
Physical impairment
Loss of consortium/ companionship
Loss of enjoyment of life
Punitive Damages
In some personal injury cases, a court might find it appropriate to award punitive damages. Unlike economic and non-economic damages, these damages are not intended to cover any losses. Instead, they are intended to punish the defendant if the court establishes that their actions were beyond negligence and were more of intentional wrongdoing or gross carelessness.
How Long Do I Have to File an Injury Claim in Arkansas?
A statute of limitations refers to a state law that defines the time within which a plaintiff can file a claim upon suffering an injury. These time limits vary depending on the state and the type of case you wish to file. In Arkansas, a plaintiff has three years to file a personal injury claim, and the "clock" starts ticking from the date of the accident. With the statute of limitations in mind, working with a personal injury lawyer ensures that you file your claim in time even as you focus on recovery.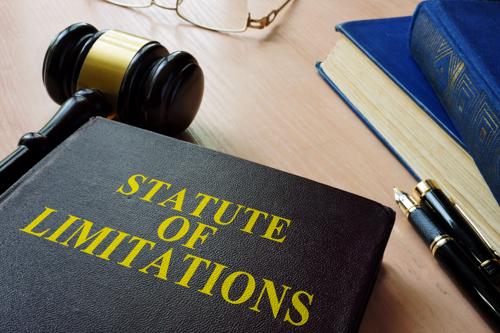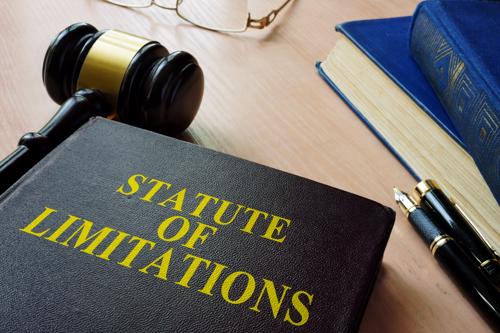 Do I Have to go to Court for a Personal Injury Claim?
You don't have to go to court to settle your personal injury claim. In fact, most of these claims are settled out of court. In cases such as auto accidents, the defendant's insurance company may compensate the plaintiff by offering a fair settlement amount. If the plaintiff deems the settlement amount to be fair, they drop the claim and agree to pursue the case no further. However, a plaintiff may be advised by their personal injury lawyer to take their claim to court if the defendant's insurance company refuses to offer a fair settlement amount. A judge will listen to both parties and make a ruling.
Contact a Springdale Personal Injury Lawyer With Keith Law Group
Accidents are common and can happen virtually anywhere: on the road, at a workplace, or even private property. Whenever a person suffers injuries due to the negligence of another party, they have the right to file a personal injury claim. However, they must prove that the defendant acted negligently and that their actions resulted in their injuries. While proving liability may be complex and involving, hiring a Springdale personal injury lawyer can make the whole process easier. This way, you can focus on recovery and getting back to your normal activities.
At Keith Law, our team of skilled and experienced personal injury lawyers is dedicated to represent you and pursue your claim to ensure you receive your much-deserved compensation. If you or a loved one has been injured due to the negligence of another party, call us today at (479) 326-7734 for a no-cost initial consultation and case evaluation.