The high failure rate of hernia mesh medical devices has resulted in thousands of patients suffering from serious adverse health complications such as infections and organ damage. If you have developed an illness or health complication as a result of using any hernia mesh medical device, you may be entitled to compensation. Some of the benefits of filing an Arkansas hernia mesh lawsuit include:
Compensation for past and future medical costs incurred due to injuries caused by the hernia mesh.
Compensation for physical and emotional pain and suffering.
Compensation for past and future loss of earnings.
Compensation for past and future loss of capacity to earn money.
Compensation for punitive damages.
So, if you have sustained injuries because of a hernia mesh, Keith Law Firm can help you get the justice and compensation you deserve. Our attorneys are experienced in defective medical device claims. Call us today at (479) 326-7734 for a free, no-obligation consultation.
Hernia Mesh Injuries
Hernia mesh injuries occur when substandard and defective mesh products are used in the treatment or correction of abdominal wall hernias. The defective mesh products can cause a wide range of injuries such as organ damage, intestinal and bowel obstructions, adhesions, infections, and permanent nerve damage. They also cause other adverse side effects such as chronic pain, inflammation, hernia recurrence, and the need for additional or revision surgery to remove the mesh and rectify the problem.
If you have a hernia mesh, some of the symptoms you can be on the lookout for are urinary issues, severe pain, irritable bowel, fever, fatigue, and constipation. These symptoms can occur within days or years after the mesh was installed. If you experience any of these symptoms, contact your physician immediately.
The number of hernia mesh injuries in the country significantly increased when many synthetic mesh products were introduced into the market in 2005. The products were marketed as safe and effective without proper and thorough testing being done. The FDA later established that these products were defective. Many of these products have been quietly withdrawn from the market through recalls.
Have There Been Any Hernia Mesh Recalls?
Yes, there have been numerous hernia mesh recalls over the years. The earliest recalls of hernia mesh medical devices date back to 2005 when C.R. Bard recalled various Kugel Mesh branded products after they were associated with numerous health complications like increased risk of bowel tears. In 2012, Atrium was given a warning by the FDA for failing to recall its mesh products named C-QUR. In 2015, the company was instructed by a federal judge to stop manufacturing the subject product as a result of numerous complaints of infections from the public.
In 2016, Ethicon undertook a voluntary recall of its Physiomesh products after studies showed that their products were defective. The company was forced to issue notices to doctors and hospitals informing them to stop using the subject products as they increased the chances of hernia failure and other serious complications.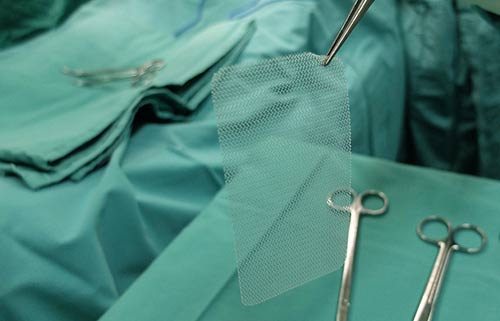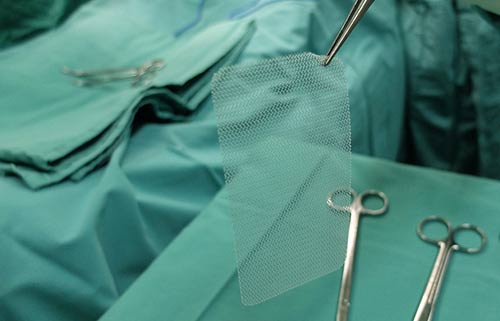 Are There Any Current Hernia Mesh Lawsuits?
As of July 2020, there were more than 8,700 hernia mesh lawsuits filed against the four biggest medical mesh products manufacturers namely C.R. Bard, Atrium, Medtronic/Covidien, and Ethicon. The biggest hernia mesh lawsuit settlement took place in 2011 when C.R Bard paid out $184 million to settle roughly 3000 cases. Individuals who have sustained injuries because of hernia mesh products made by any of the above companies qualify to file a lawsuit. At Keith Law Firm, our attorneys are currently accepting hernia mesh lawsuits against Ethicon, Atrium, C.R. Bard Davol, and Medtronic/Covidien.
How Can An Attorney Help With A Hernia Mesh Claim?
Filing a personal injury claim is by no means an easy task. Ordinary people who have no legal expertise and experience stand no chance against big companies and corporations that are usually the defendants in such cases. A well-trained and experienced lawyer can help you come up with a strong hernia mesh lawsuit that will guarantee that you get compensation for the injuries you sustained.
A lawyer will help to uncover all the facts that will be needed to prove your case in court. On top of this, an attorney will gladly represent you in the trial so that you do not have to physically appear in court if you do not want to. Also, an attorney may come in handy during settlement negotiations as they have more experience handling such matters.
How Much Will An Attorney Charge?
At Keith Law Firm, our lawyers offer their services on a contingency fee basis. This means that we deduct our fees from the compensation you get from the defendants. We never charge any legal fees upfront. This means that you will not have to pay a single cent if we do not win the case for you. Our contingency rate varies depending on your case and the amount of compensation we can recover for you.
How Long Do I Have To File A Hernia Mesh Claim in Arkansas?
It is very important that you file your lawsuit as soon as you establish the link between your symptoms/ health complications and the defective mesh products. This is to ensure that your case meets the statute of limitation requirements in the state of Arkansas. Hernia mesh lawsuits have specific time limits or deadlines that plaintiffs must adhere to preserve their right to sue.
The statute of limitations for such cases in the state of Arkansas varies from two to four years. For this reason, you mustn't waste any time. Only a professional personal injury attorney can advise you on the exact statute of limitations or deadlines affecting your claim.
Contact Keith Law About An Arkansas Hernia Mesh Lawsuit
Defective and sub-standard hernia mesh products have brought a lot of pain and suffering to thousands of innocent patients in Arkansas and other parts of the country. The companies that made these products should be held liable for these injuries and made to pay appropriate compensation to affected persons.
If you or a loved one has experienced health complications that stemmed from a defective hernia mesh, contact us today at (479) 326-7734 to find out how you can get compensation for your injuries.