We all like the idea of working in a safe environment. Unfortunately, almost every workplace has some sort of risk of injury attached. This is especially true for people who work in the construction industry. Thousands of injuries occur every year on construction sites in the United States despite a number of safety codes and regulations intended to protect the workers.
But just because you work in a high-risk environment doesn't mean you shouldn't be compensated when an accident occurs. As a matter of fact, a personal injury at a construction site is often a sign that those previously mentioned safety regulations were not enforced properly. There are several different parties who may be responsible for your injuries and our Rogers construction accident lawyers can make sure they are held liable. Our goal is to find out who is responsible and make sure they pay what is owed. If you have been hurt on the job contact our personal injury lawyers in Rogers at (479) 326-7734.
Construction Accident Statistics
Very few fields of work are as dangerous as the construction industry. According to the Bureau of Labor Statistics, the construction industry had more fatal work injuries than any other sector in 2018. There were a total of 1,008 fatal injuries that year alone. That's more fatal injuries than the government, manufacturing, and retail trade sectors combined. Roughly 20 percent of annual private-industry worker fatalities are in the construction sector.
But those are just the injuries that result in death. The OSHA statistics show that 10 percent of all construction workers are injured each year. That number is more than 70 percent higher than in other industry sectors. Furthermore, a significant percentage of those accidents are caused by slips or falls in the workplace.
These are very alarming statistics because it means many construction companies aren't taking the necessary steps to protect their workers. However, perhaps the most alarming statistic is the percentage of serious accidents that are never reported. Another statistic from the OSHA estimates that around 50 percent of serious workplace accidents are never reported. They also claim that figure is likely less than the actual percentage.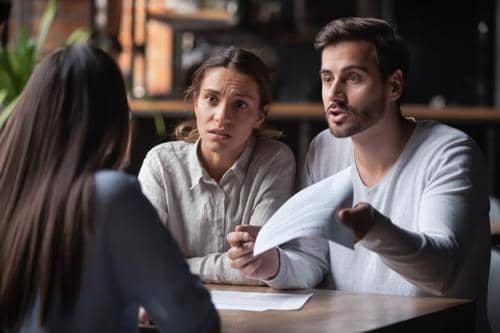 Not properly reporting an injury at a construction site is one of the biggest mistakes that a person can make. Many workers are afraid of consequences like losing their job. They then get stuck with expensive medical bills, have no way of seeking assistance, and may still even lose their job. That's why we advise properly reporting the incident and contacting a construction accident lawyer as soon as possible.
Common Construction Accident Injuries
Construction sites often contain a mix of dangerous elements, including heavy equipment, hazardous chemicals, sharp tools, and unsafe heights. Any single one of these elements could lead to a serious personal injury. Let's look at a handful of the most common types of construction accident injuries.
Falls
This is the most common cause of workplace injury in the construction sector. Construction sites not only involve heights well-above the ground but they can also include shafts, holes, and other unsafe surfaces. Falling around any of these could easily result in serious injury.
Heavy Machinery Accidents
Large, powerful machinery makes construction possible in this modern era. Unfortunately, it also creates a potential risk for the people who operate them and the people who work nearby.
Falling Objects
People aren't the only thing that can accidentally fall at a construction site. Something as small as a pair of pliers can cause a lot of damage if it falls twenty stories. More than 15 percent of construction site injuries are caused by a falling object. It is the second leading cause of construction site fatalities.
There are many other types of accidents that occur on a busy construction site. They include accidents with construction vehicles, electrocutions, burns, and exposure to toxic chemicals. After any of these injuries occur it is important to determine if any person or company can be found liable.
Who Can Be Found Liable For A Construction Accident?
When filing a claim, your construction attorney will uncover the necessary evidence to prove who is legally responsible. In some cases, it may not be the construction site owner, but rather a third-party company. Here are four possibilities.
Construction Site Owners
The person who owns the land where the construction site is located may potentially be liable for the accident. This is going to depend on whether or not they have handed control of the land over to the leading contractor for the period of construction.
Contractors
It is the duty of a contractor to ensure a reasonable amount of safety for their workers. They must also maintain OSHA standards. If an injury occurs because the contractor did not perform these duties, then they may be held liable for the damages.
Architects and Engineers
Professionals who design buildings and other projects may also be found liable. They are expected to uphold strict professional standards and design projects that are both practical and safe. There may also be additional responsibilities outlined in their contract that they failed to meet.
Manufacturers
Many construction site accidents involve tools, heavy machinery, and other equipment. It is possible that an accident occurs because of a defect in this equipment. In that case, the original manufacturer of the equipment may be found liable for the injuries by its use.
What Damages Can I Get From A Construction Accident Attorney?
Personal injury claims may involve different types of damage for which the injured party is owed compensation. The type of damages a client can make a claim for are going to depend entirely on the accident and the types of losses that follow. Having an experienced lawyer on your side makes it easier to identify and recover for different types of losses.
Economic
Economic damages have a clear dollar value. Examples of economic damages include medical bills, lost wages, and physical therapy bills.
Non-Economic
Losses that do not have a clear dollar value are considered non-economic losses. For construction site accidents this could include injury to reputation, pain and suffering, and loss of consortium.
Punitive
If the defendant was shown to act with extreme disregard for the victim's safety, then there may be punitive damages involved. These are not meant to compensate the victim for losses, but rather serve as a punishment for the defendant.
How Can A Lawyer Help With A Construction Accident Claim?
You should work with a professional lawyer from the very beginning for the best chance at recovering maximum compensation. A lawyer can help you with every stage of the process. That includes:
Case Preparation / Filing A Lawsuit
The very beginning of the claims process can be the most difficult. This is when the lawyer will investigate the claim, attempt to determine liability, and begin filing the necessary paperwork. It's a time-consuming process even with a lawyer on your side. Attempting it without help would not be recommended.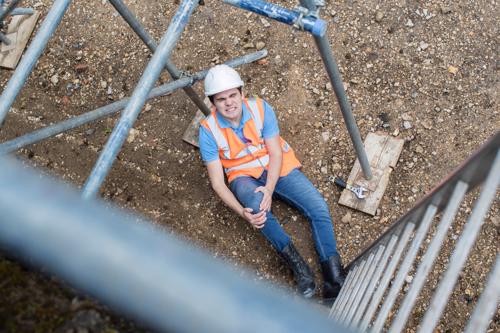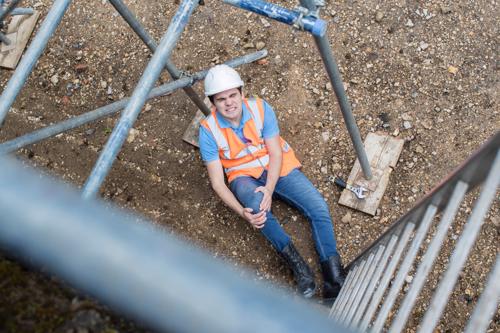 Settlement Negotiations
Ideally, an adequate settlement can be reached without requiring a serious trial. Negotiations are a frequent part of the litigation process and it makes a lot of difference to have an experienced lawyer handling these meetings. They'll ensure the defendant doesn't get away with an absurdly low settlement offer.
Trial Preparation & Representation
If the defendant doesn't want to offer acceptable compensation, then the matter must be settled in the courtroom. Preparation for a trial will involve gathering witnesses, attending meetings, creating a strategy, and ongoing consultation. That strategy then plays out during the trial and hopefully concludes with a favorable outcome.
How Long Do I Have To File A Claim After A Construction Accident?
Every state has a statute of limitations determining how long a victim can wait to file a personal injury claim. In Rogers, Arkansas, a person has up to three years from the date of the injury to file the claim. However, that does not mean you should wait nearly that long. Contacting a personal injury lawyer and filing a claim should be handled immediately if possible. Waiting longer makes it more difficult to prove liability in most cases.
Contact A Rogers Construction Accident Lawyer Today
One out of every ten construction workers will be injured this year. If you are that one worker, then it's your obligation to ensure the responsible parties are held accountable for their actions. Whether it's a defective product or a disregard for safety standards; there are a number of outside forces that could lead to an accident. A lawyer who specializes in construction accidents can help you determine who is responsible. Call our Rogers injury firm at (479) 326-7734 today to set up a free, no-risk consultation.