Zantac Cancer Lawsuit Attorney
Personal Attention | Proven Results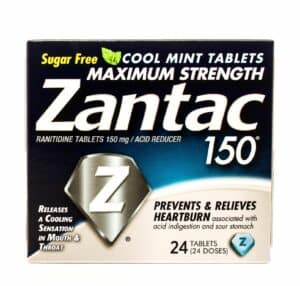 The presence of NDMA in Zantac has lead to a nationwide voluntary recall of the acid indigestion drug.  Zantac has been widely prescribed and available over the counter for many years and has been used by millions of people.  NDMA is a chemical that is widely used in a number of products such as gasoline, pesticides and other additives for industrial materials.  It has been classified as a carcinogen capable of causing cancer by the FDA, WHO and the EPA. 
How did it get into a drug that was designed to block the acid in a person's stomach is a large part of the investigation.  What is known is that the pharmacy Valisure found levels of NDMA  three to twenty-six thousand times the allowed limits in Zantac.  The presence of NDMA has been linked to the following potential cancers: 
Intestinal Cancer 

Bladder Cancer 

Pancreatic Cancer 

Stomach Cancer

Kidney Cancer

Liver Cancer

Colorectal Cancer 
What if you have taken Zantac? You should discuss the potential risks with your health care provide and consider alternate drugs since there are multiple options that are approved for the same use.  
What is the status of the lawsuits?  In February of 2020 over 140 lawsuits were sent to the Southern District of Florida.  Hundreds of more lawsuits are expected to follow.  Contact us to ensure that your case is protected and filed in the proper court.  Zantac was initially manufactured by  GlaxoSmithKline and later sold by Boehringer Ingelheim Pharmaceuticals Inc and Pfizer.  
If you or a family member were taking Zantac and developed cancer contact our experienced attorneys to see if you qualify for a potential claim.   
LET US HELP YOU MOVE ON WITH YOUR LIFE 
At Keith Law Group, we have the knowledge and resources needed to secure full and fair compensation for your losses.  When you hire us, we will take swift action to investigate your case and preserve critical evidence in your case.  Our lawyers will pursue an aggressive case strategy designed to win maximum compensation as quickly as possible.  
Call, text, or email us today to schedule your free, no obligation, consultation.