Roundup Cancer Lawsuit Attorneys
Personal Attention | Proven Results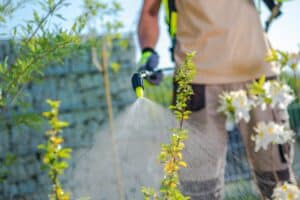 For over the last thirty years the herbicide Roundup has been used by millions.  This use of Monsanto's weed killer resulted in a billion pounds of the chemical being applied to crops in all parts of Arkansas, Oklahoma and the rest of the country.  Farm workers along with other commercial users of Round Up including road department workers, crop dusters and landscape professionals, are at the highest risk of injury caused by skin exposure or breathing it into the lungs.  Medical literature has shown a link between Roundup and Non-Hodgkin's lymphoma including Large Diffuse B Cell, Follicular Lymphoma, Chronic Lymphocytic Leukemia, Mantel cell and cutaneous T-cell. 
The main ingredient in Roundup is glyphosate.  As a result of its heavy use over the years many weeds and crops have developed a resistance to glyphosate, causing farmers, landscapers and residents to use it in greater amounts. 
The World Health Organization has labeled Roundup a probable carcinogen.  Despite this Monsanto continues to claim that Roundup is a safe product.  The first two cases against Monsanto lead to multi million dollar verdicts. 
If you have developed Non-Hodgkin's lymphoma and were involved in the use of Roundup over a long period of time contact the attorneys at Keith Law Group for a free evaluation with no obligation.  Feel free to text or call us with your questions.  Keith Law Group has been involved in product liability cases like Roundup throughout the country over the last several years.

LET US HELP YOU MOVE ON WITH YOUR LIFE
At Keith Law Group we have the knowledge and resources needed to secure full and fair compensation for your losses.  When you hire us, we will take swift action to investigate your case and preserve critical evidence in your case.  Our lawyers will pursue an aggressive case strategy designed to win maximum compensation as quickly as possible. 
Call, text, or email us today to schedule your free, no obligation, consultation.