Have you recently suffered emotional or physical injuries as a result of an accident caused by another party? Have you or a family member been subject to medical negligence? Whatever the case may be, if you've been hurt in Bentonville, or anywhere in Arkansas, and you've suffered any kind of loss from the injuries, then you could be entitled to file a personal injury claim! Over the last three decades, the injury specialists at Keith Law have helped countless clients recover the compensation they need and deserve.
The Bentonville personal injury lawyers at Keith Law Group are highly regarded in the Arkansas legal system. Our firm can help you navigate the complex compensation process. Contact our injury firm in Bentonville today at (479) 326-7734 and let us help you through an otherwise daunting and overwhelming process.
What Steps Should You Follow After Being Injured In An Accident?
Yes. Being involved in any sort of accident can be an incredibly terrifying experience on its own. But having to deal with lawyers representing the liable party, insurance companies, and your recovery all at the same time can make it worse. Our team compiled these tips to help you through the general steps to take if you find yourself dealing with an accident in Bentonville, Arkansas:
Assess The Situation
Regardless of the type of accident, immediately after the incident, access the situation. How severe are the injuries? Is there anyone else who may have sustained injuries during the accident? Offer assistance to anyone who is injured.
Seek Medical Attention
Again, your health should be your #1 priority following an accident. If you've been hurt, you must seek medical attention for the sake of your recovery and so that your injuries can be adequately documented. Those medical reports will play an integral part in your claim should you decide to pursue compensation for your injuries. Make sure you follow the doctor's instructions.
Report The Accident
Regardless of where the incident took place – on another's property, on the road, or at a public park – make sure you report the accident to the police. Also, report the incident, including your injuries to the manager or owner of the property. Remember to ask for a copy of the accident report from the manager or owner of the property, and from the police before you leave.
Document Everything
The best time to pinpoint the exact course of an accident is immediately after it occurs. Look around you, and record everything. Even if you're not sure what you're looking for, take pictures of the scene. Your lawyer can help you spot what's important later. Also, take photos of your bruises and other signs of your injuries.
You must exchange contact information with all parties involved; including potential witnesses. Their statements are essential to verify your version of events. Also, retain the shoes and clothes you wore on the day of the accident and store them in a safe place; they may be evidence of the severity of the accident.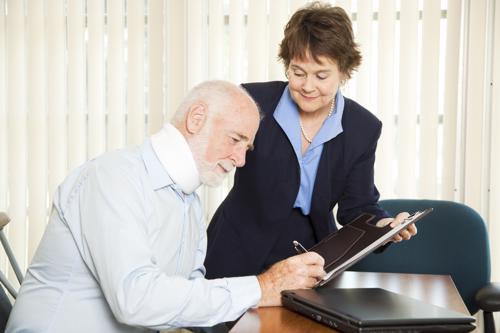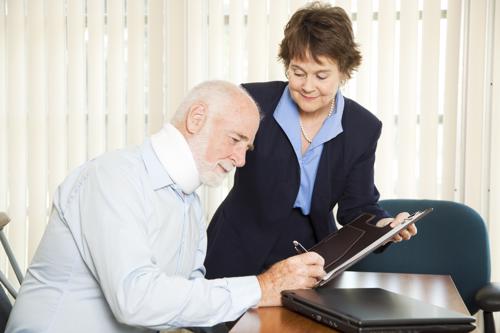 Your memory can fade over time. What's clear in your mind today might be hard to remember a week or so later. Write things down. Keep track of the location of the accident, and the exact date and time. Documenting everything can be critical to show the judge and jury that your version of events is accurate.
Be Careful About What You Say
Establishing fault for personal injury cases requires a thorough investigation. To this end, you should try to remain calm and limit your communication with everyone. You should neither accept nor assign blame. Do not post anything on your social media accounts regarding the incident on social media, and decline to give any statements to attorneys from the other party or insurance companies until you've talked with a lawyer.
Call A Bentonville Personal Injury Lawyer!
After an accident, the other side's goal is to deny any liability for the incident and shush you with as little as possible. The other party might even try to pin the blame on you by twisting your words or taking your comments out of context. A Bentonville personal injury lawyer can provide invaluable assistance to you after an accident. They know the steps to take after an accident because they've been there before!
How Can An Accident Victim Know If They Have A Personal Injury Claim?
Suppose you or a family member was hurt due to another person's, or entity's carelessness. In that case, you are probably racking your brains all day wondering if you have a personal injury claim. Several factors come into play when determining if you have a case or not. Since every case is different, there's no straightforward black-and-white list you can go through to check if your issue has a chance of success. The sure way to know if you have an injury case for compensation In Arkansas is to consult an attorney.
When you call our legal experts for a free consultation, they will review the facts of your situation and get to work figuring out if you have a personal injury claim. Don't hesitate to get your free consultation with our injury lawyer today. The longer you sit wondering if you have a case, the harder it becomes, so call our injury attorneys right away!
How Is Fault Determined After An Injury In Arkansas?
You've been injured in an accident in Bentonville, AR, maybe severely, and it wasn't your fault. Sadly, this doesn't necessarily mean you'll automatically be able to collect compensation for your personal injury claim. Proving negligence or fault is a complex task and involves four elements. Below are the elements you need to establish to prove fault/negligence in Arkansas:
Duty of Care
The defendant had a responsibility to follow policies or laws to avoid causing an accident and/or harm to you.
Breach of Duty
The defendant was reckless and acted negligently, causing the accident that injured you. Arkansas utilizes a reasonable person test. If a rational person in a similar situation acted differently, then the accused breached their responsibility.
Cause
You must link your injuries to the defendant's negligent actions. The state of Arkansas does not assume that the accused was the cause of your injuries. You must prove that your pain and injuries were caused by the defendant's actions.
The Breach of Duty Caused Harm
The last element requires you to show that you incurred harm or damages due to the injuries caused by the defendant's actions.
Comparative Negligence
The rule says that fault isn't necessarily an obstacle to recovering compensation in a personal injury case. An accident victim in Bentonville, AR, may still be able to recover for their damages even if they're found to share blame for the event.
It's not uncommon for defendants, when faced with a personal injury claim for compensation, to come up with the defense that the injured individual is partly or totally responsible for the accident. Under Arkansas's comparative negligence rule, you can still recover for some of your damages or losses even if you are partly liable for causing your injuries. As long as your percentage of fault/blame is not more than 50%, you can recover for some of your losses in Arkansas. However, if you're found to be more than 50% at fault, you can't recover for your damages or losses from any other at-fault party.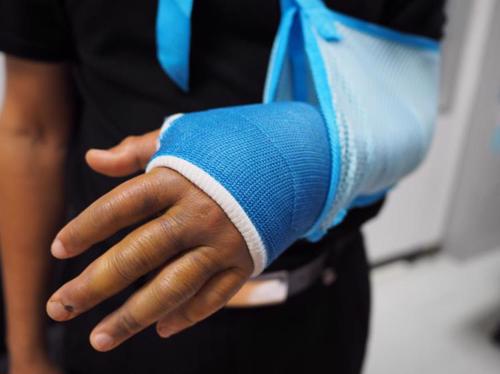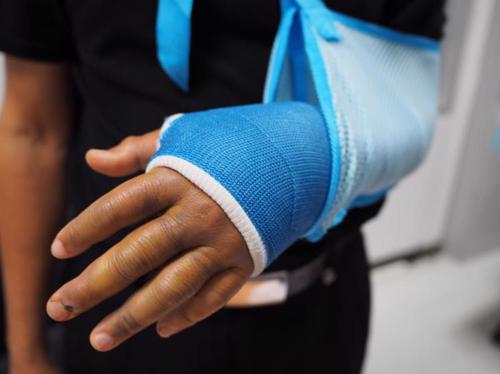 Arkansas's negligence laws are complex and diverse. You'll want to have as much legal knowledge regarding how to determine fault when filing a personal injury claim. An injury lawyer can help you evaluate how Arkansas's modified comparative fault/negligence law can apply to your case.
How Much Does It Cost To Hire A Personal Injury Lawyer?
Personal injury lawyers are not paid by the hour in comparison to many other professionals. Here at Keith Law Group, our lawyers are paid a contingency fee. Payment on a contingency basis means your lawyer will only get paid if they successfully defend your claim. If we fail to win, you pay us nothing. It's as straightforward as that – No Win No Fee, Guaranteed!
Why Do I Need A Lawyer For An Injury Claim?
Seeking compensation for personal injury cases may prove to be quite a difficult task if you do not involve a personal injury lawyer. Keith Law Group offers experienced and knowledgeable lawyers that can help you get compensation for any personal injury case. Here are the benefits of hiring an injury lawyer:
A personal injury lawyer is familiar with Arkansas's comparative negligence rule and will help you determine negligence for your case.
Attorneys have resources and connections and can recruit expert witnesses to help build a strong case for you.
Injury lawyers are familiar with Arkansas's legal system and the process of filing personal injury claims in Arkansas. That means they are better positioned to simplify the claim process and make sure you file your claim on time.
Injury attorneys give you peace of mind and save you the headaches of dealing with insurance companies.
They will handle settlement negotiations on your behalf as you recover. Personal injury cases can sometimes be settled outside the courtroom. An attorney can advise you on more straightforward, faster, and cheaper alternatives like an early settlement.
Specialized personal injury lawyers have the know-how to calculate damages for your case and are crucial to getting you maximum compensation.
Personal injury lawyers know and work with professional investigators. The investigators can scrutinize your case and compile all the necessary evidence to build your claim. Also, they are experts at determining fault.
What Type Of Damages Can I Recover In An Injury Claim?
One of the key factors for a successful injury claim is knowing the types of damages that you can recover. If you assume you can only seek compensation for medical bills, you are going to miss out on other damages. Arkansas laws make sure that those injured as a result of another's negligence can recover fairly for their losses.
Here are three types of damages available to you in a personal injury case:
Economic Damages
These are the damages that are awarded to compensate you for your financial losses. Compensatory damages include:
Medical bills, including medical devices, medication, rehabilitation, surgery, etc.
Lost wages to pay you back if you're not able to work after sustaining the injuries caused by the event.
Lost earning capacity
Property damage
Noneconomic Damages
These are aimed to compensate you for intangible losses such as:
Loss of enjoyment
Emotional distress
Pain and suffering
Punitive Damages
These are awarded in extreme cases. Often, punitive damages apply to injury cases where a corporation or big organization is liable for hurting people or where the defendant acts intentionally/maliciously to cause harm to others. These damages are awarded to the victim not to compensate them for anything, but to punish the defendant and set an example to the public to encourage good behavior.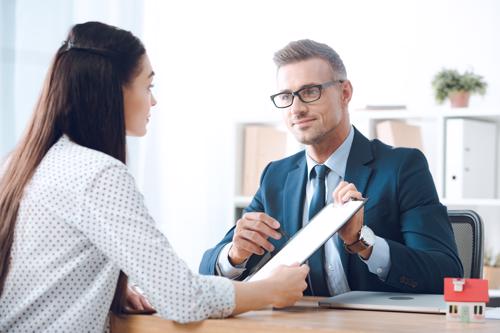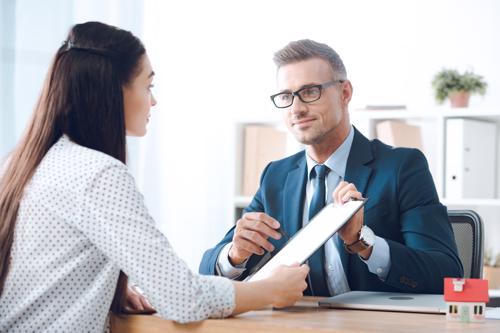 A skilled Bentonville lawyer with extensive experience can help you value your damages. They will evaluate all types of damages to help you arrive at a fair settlement value.
What Is The Time Limit For Filing Injury Claims In Arkansas?
Like every other state, Arkansas limits how long victims have to sue for negligence in injury cases. The statute of limitations for injury-related claims in Arkansas is three years. That means you have a window of three years from the date of the event to file your injury lawsuit. Once the three years pass, you're barred from filing an injury claim. For claims against a government agency or municipal, the time limits are different. Please don't wait until the three-year window closes; it is crucial you speak with our accomplished injury lawyers at Keith Law Group at once to explore your options early.
Will I Have To Go To Court For My Personal Injury Claim?
Personal injury cases do not necessarily have to be settled in a courtroom. There are other viable alternatives. However, if push comes to shove, our lawyers at Keith Law Group are more than ready to take the compensation battles to the courtroom.
Call Keith Law For A Free Consultation For Your Personal Injury Case
Accidents create chaos whenever they occur. What's left in the aftermath is confusion, pain, and stress, which is often worse if you've been hurt. When bills from the hospital start piling, and you start to lose wages, the headaches can make your suffering worse, and your social and financial stability could be disrupted. It can be incredibly tough to wrap your head around what to do in such a situation. At Keith Law Group, we understand your circumstances can be overwhelming – so let us help! Our Bentonville legal team will make sure you get fair compensation for your injury case so that you can move forward. Call us today at (479) 326-7734 for a free, no-risk guaranteed initial consultation.